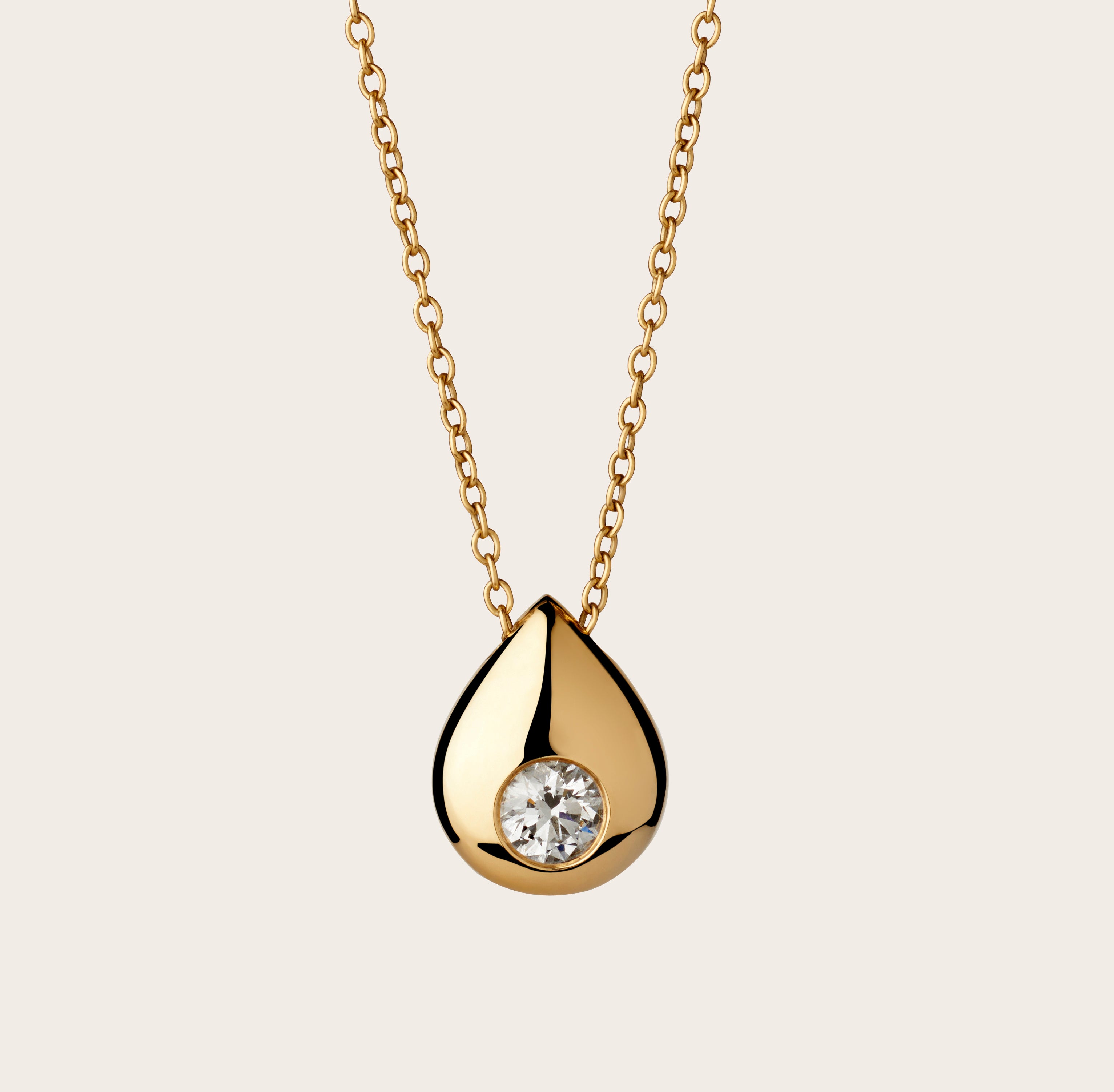 Dew Drop Diamond Solitaire Necklace of 18kt Gold
Elevate your style with the exquisite Dew Drop Diamond Solitaire Necklace, a captivating piece of fine jewelry that exudes elegance and grace. Crafted from 18kt gold, this necklace features a delicate solitaire diamond, suspended from a beautifully crafted curb link chain. Its 18-inch length ensures a comfortable fit, while the 0.78ct diamond at its center adds a touch of brilliance to any ensemble.
Unmatched Simplicity: Solitaire Diamond Pendant
The solitaire pendant design of this necklace showcases the timeless beauty of a single, stunning diamond. With its minimalistic and sophisticated appeal, this solitaire diamond pendant necklace effortlessly complements both casual and formal attire, making it a versatile addition to your jewelry collection.
Dazzling Brilliance: G Color Diamond with SI1 Clarity
The solitaire diamond in this necklace boasts a mesmerizing G color, radiating a warm and inviting glow that catches every eye. Its SI1 clarity ensures exceptional transparency and brilliance, creating an alluring sparkle that will leave a lasting impression.
Uncompromising Craftsmanship: 18kt Gold and Curb Link Chain
Meticulously crafted from luxurious 18kt gold, this necklace embodies superior quality and craftsmanship. The choice of 18kt gold adds a touch of opulence to the piece, making it an ideal accessory for special occasions or everyday wear. The carefully designed curb link chain adds a unique touch of sophistication, enhancing the overall allure of the necklace.
A Gift to Treasure: Unforgettable Moments
Whether you're treating yourself or looking for the perfect gift for a loved one, the Dew Drop Diamond Solitaire Necklace is an excellent choice. Its timeless design, combined with the allure of a solitaire diamond, creates a symbol of love, elegance, and sophistication that will be cherished for a lifetime.