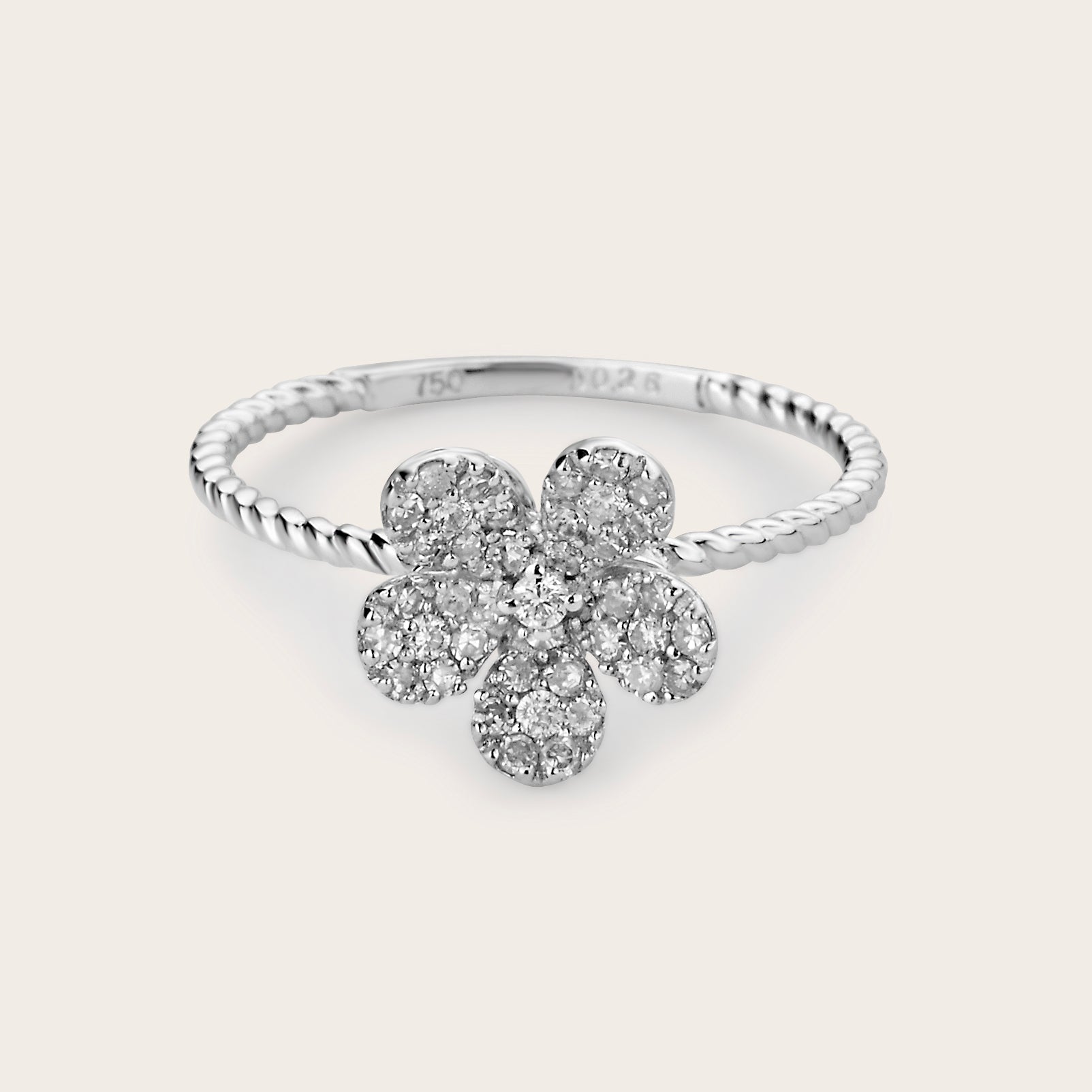 Diamond Florette Ring of 18kt White Gold
Discover the exquisite Diamond Florette Ring, a timeless symbol of elegance and sophistication. This captivating piece is designed to leave a lasting impression with its intricate floral design and exceptional craftsmanship.
Materials and Design
18kt White Gold

0.26cts of glistening diamonds

Delicate floral design with shimmering diamonds at its center
Ideal for the discerning woman who appreciates the finer things in life and seeks a versatile piece that can be worn on special occasions or as an everyday statement piece.
Key Features
Exceptional craftsmanship and unparalleled beauty

Graceful curves and intricate detailing

Hand-selected diamonds for superior quality and brilliance

Versatile design that suits various styles and occasions
Experience the Enchantment
Slip this magnificent ring onto your finger and feel a sense of confidence and allure that only comes from wearing a piece of art. Elevate your jewelry collection with this breathtaking piece and indulge in the luxury of owning a one-of-a-kind creation.
Invest in a Lifelong Treasure
When you choose the Diamond Florette Ring, you're investing in a lifelong treasure that will maintain its brilliance and fire for generations to come. Make this dazzling ring a cherished part of your story and let its sparkle illuminate your life.