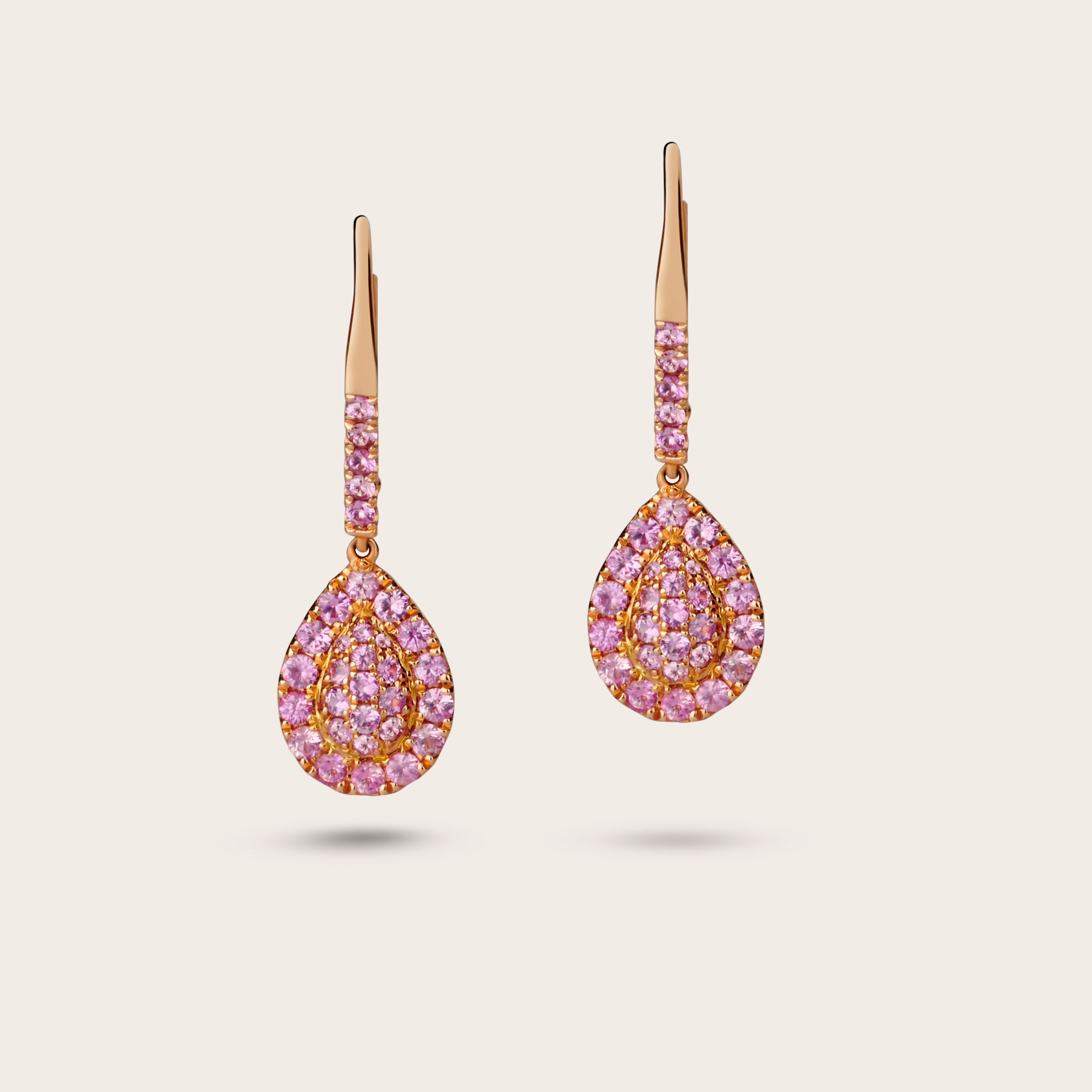 Drop Pink Sapphire Earrings of 18kt gold
These Drop Pink Sapphire Earrings are crafted in luxurious 18kt rose gold. The warm, rosy hue of the gold perfectly complements the vibrant pink of the sapphires, creating a truly stunning and elegant look.

Features:
Made of luxurious 18kt rose gold

Teardrop-shaped drop

Delicate French back clip

1.23 carats of vibrant pink sapphires

Bezel setting
Vibrant Pink Sapphires
The most prominent feature of these earrings are the vibrant pink sapphires, which weigh a total of 1.23 carats. The color of the sapphires is a deep, rich pink that is sure to turn heads. The gemstones are set in a bezel setting, which allows them to catch the light and sparkle magnificently.
A One-of-a-Kind Look
The combination of sparkling pink sapphires and the warmth of rose gold creates a one-of-a-kind look. These earrings are perfect for any occasion, from a formal event to a casual day out. They would make a wonderful gift for a special someone who appreciates fine jewelry.
Order your Drop Pink Sapphire Earrings today and experience the luxury of 18kt rose gold and the beauty of vibrant pink sapphires.