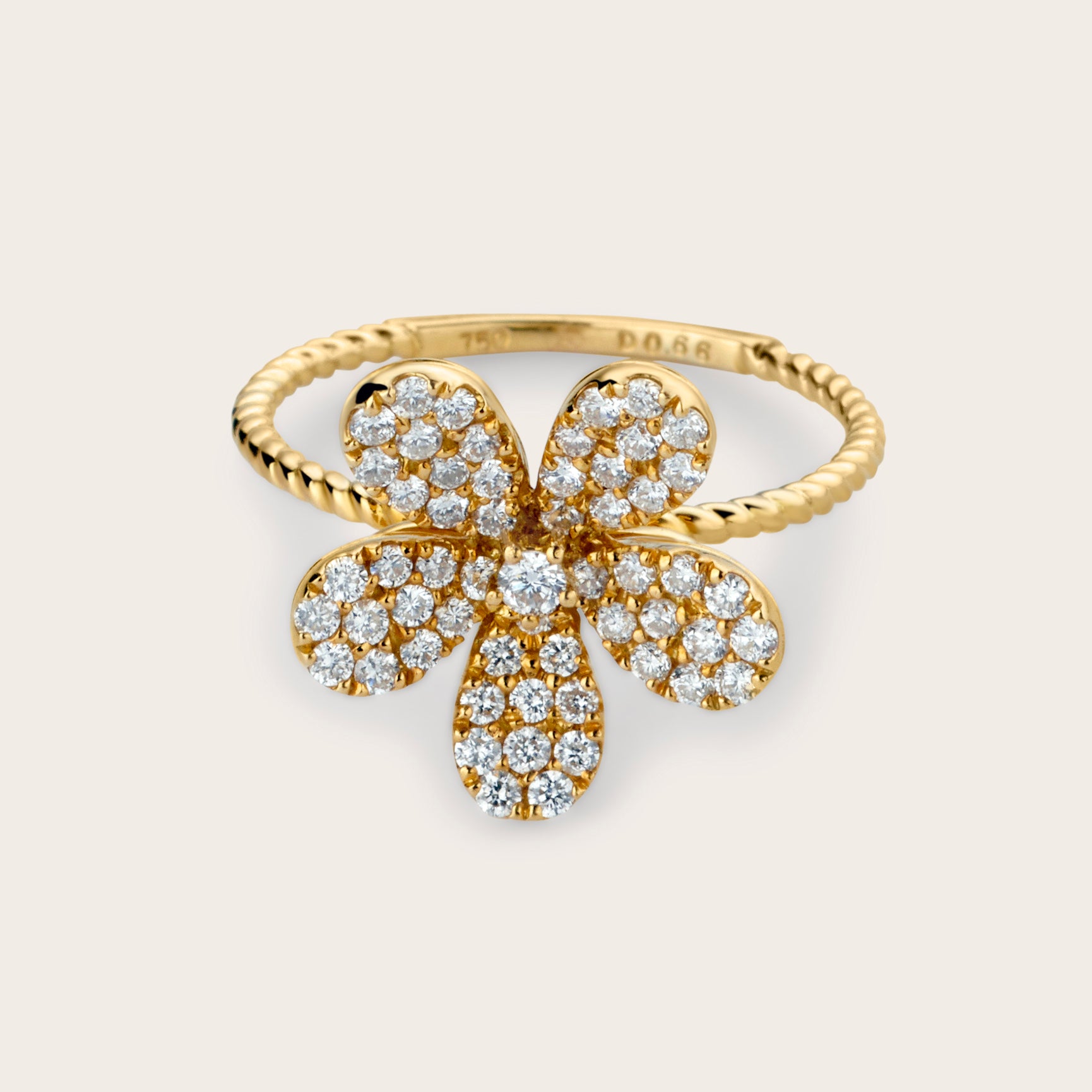 Diamond Florette Ring of 18kt Yellow Gold
The Diamond Florette Ring is a true beauty crafted from luxurious 18kt Yellow Gold. This captivating ring features a design inspired by the natural charm of a blooming flower, making it a perfect addition to your jewelry collection.
Cool Features You'll Love:
Sparkling Centerpiece: A stunning 0.66 carat white diamond, ethically sourced and handpicked for its amazing quality and shine, nestled right in the heart of the flower.

Warm and Stylish: The gorgeous 18kt Yellow Gold band adds warmth and richness to the dazzling white diamond, creating a beautiful contrast.

Eye-catching Details: The intricate detailing on the petals and band gives this lovely ring an extra touch of elegance, making it hard to resist.

Comfortable for Everyone: No worries if you have sensitive skin – the Diamond Florette Ring is made with hypoallergenic 18kt Yellow Gold for your comfort.

Perfect for Gifting or Treating Yourself: Whether you're looking for a thoughtful gift or a stylish treat for yourself, this charming ring is sure to impress.
Create Lasting Memories
The Diamond Florette Ring is more than just a pretty accessory – it's a lasting symbol of love, devotion, and celebration. Don't miss the chance to own this exquisite piece or gift it to someone special in your life.