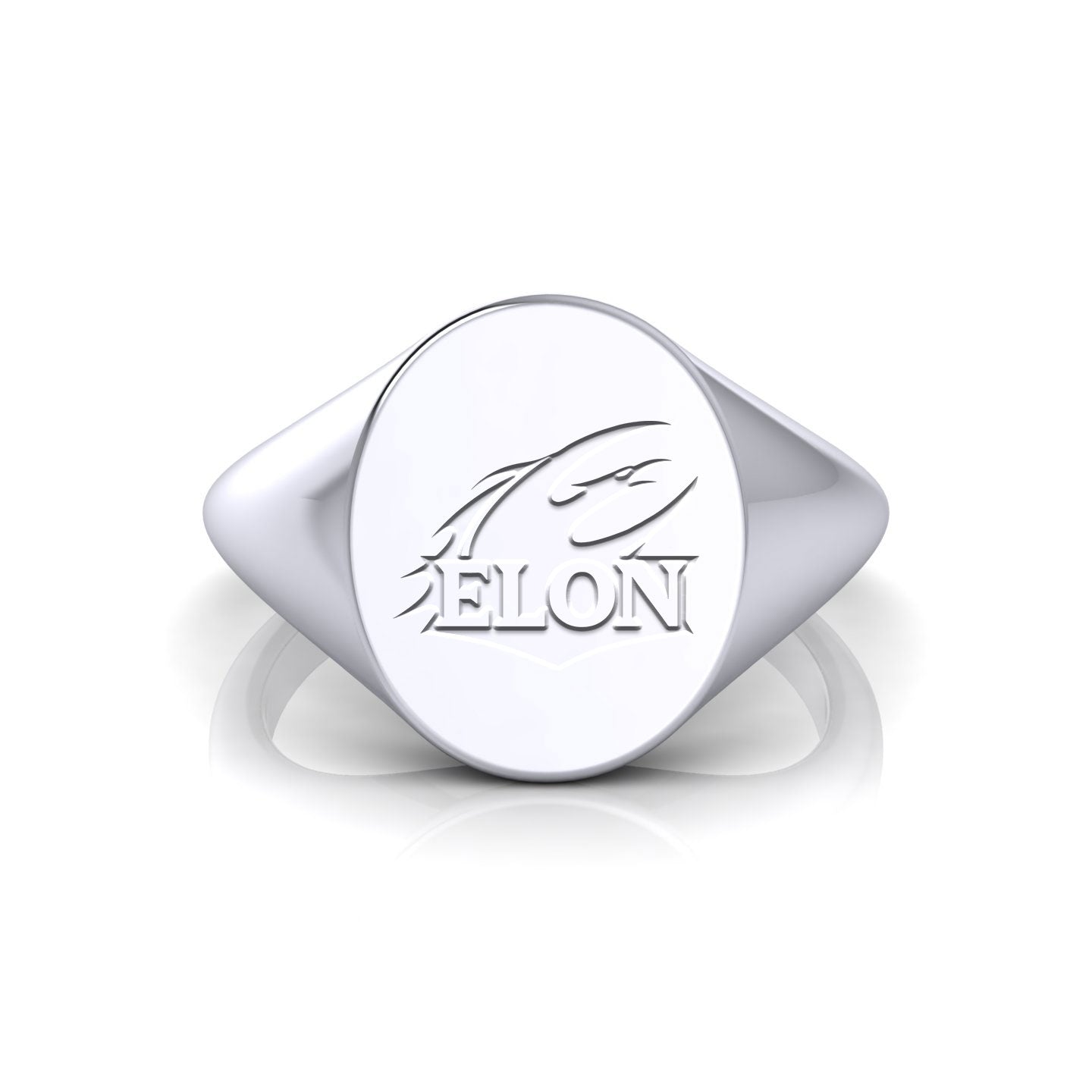 Elon Oval Heritage Class Ring
Celebrate your connection to Elon University with this stunning oval heritage class ring. Made with high-quality materials, this class ring is a timeless symbol of your pride and loyalty to the university.
Materials:
Sterling Silver: This classic metal is tarnish-resistant and hypoallergenic, making it a great choice for everyday wear.

Gold Vermeil: A thin layer of 14kt gold over sterling silver, gold vermeil is both durable and luxurious.

14kt Yellow Gold: This rich, warm gold is a timeless choice for a special occasion.
Features:
Oval-shaped design

Engraved with the university's name and logo

Available in three metal finishes

Comfortable fit

Personalized engraving available
Why Choose This Ring?
This class ring is a unique and special way to show your love for Elon University. It's made with high-quality materials and features a timeless design that you'll cherish for years to come. Whether you're a recent graduate or a lifelong alumnus, this class ring is a perfect way to show your pride in your alma mater.
Order your Elon University Oval Heritage Ring today and start celebrating your heritage!