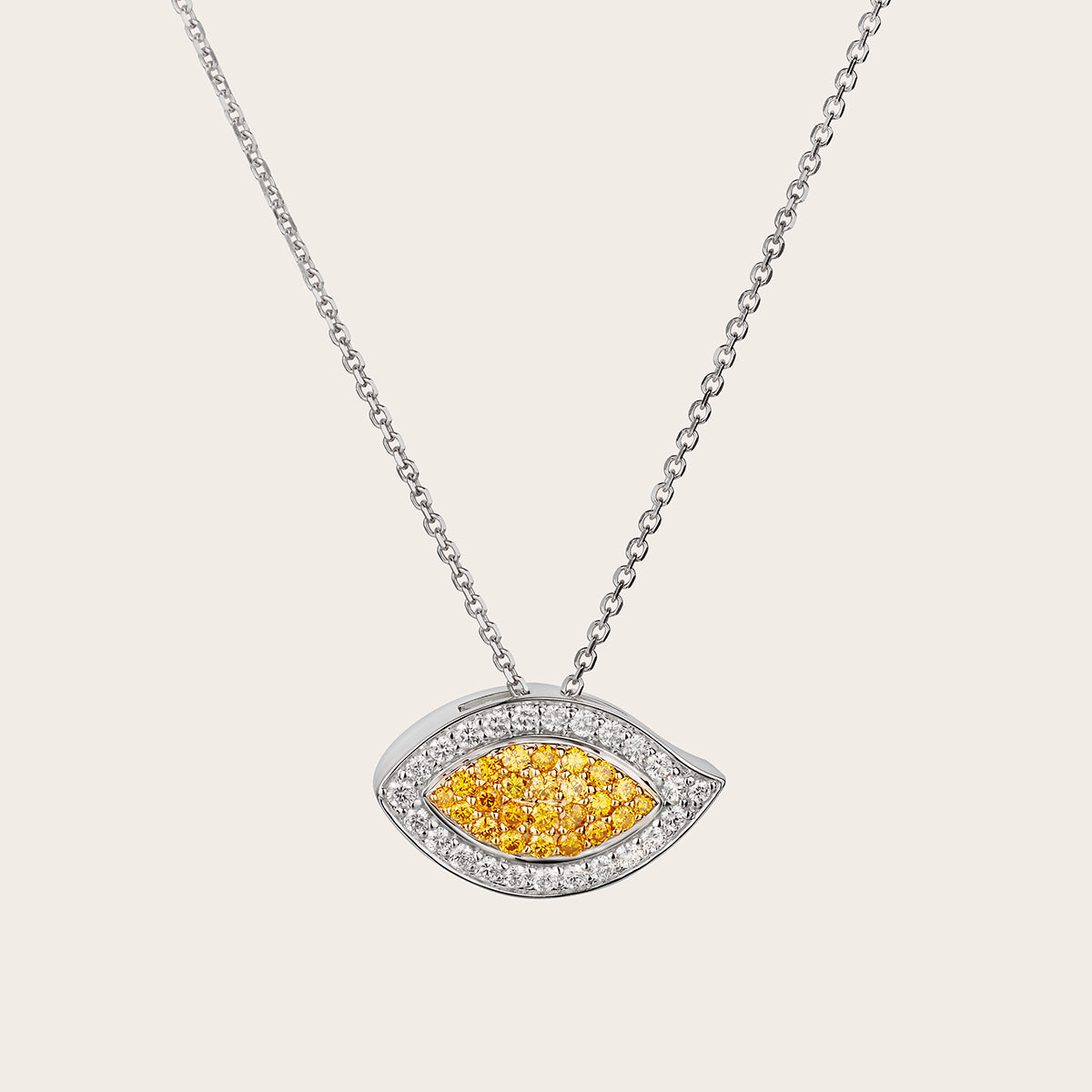 Evil Eye Fancy Yellow Diamond and White Diamond Pendant
The Evil Eye is a centuries-old symbol of protection against the evil eye, a curse believed to be cast by a person with malevolent intent. The white diamonds represent purity and light, while the yellow diamond represents strength and power.
This pendant is a beautiful and meaningful piece of jewelry that can be worn as a reminder of your loved ones and your connection to something greater than yourself. It is also a great gift for any occasion, and the customizable design options make it perfect for everyone.
Customization Options
The Evil Eye pendant can be customized in a variety of ways, including:
The choice of gold: The pendant can be made in 18kt white gold or 18kt yellow gold.

The size of the diamonds: The size of the diamonds can be customized to your liking.

The engraving: The pendant can be engraved with a personal message or symbol.
Delivery Time
The Evil Eye pendant has a delivery time of 4 weeks. This time frame allows us to create your pendant to your exact specifications and ensure that it is of the highest quality.
Call to Action
If you are interested in ordering an Evil Eye pendant, please contact our team today. We would be happy to answer any questions you have and help you create the perfect pendant for you.
Order your Evil Eye pendant today and let us help you protect your loved ones from the evil eye.