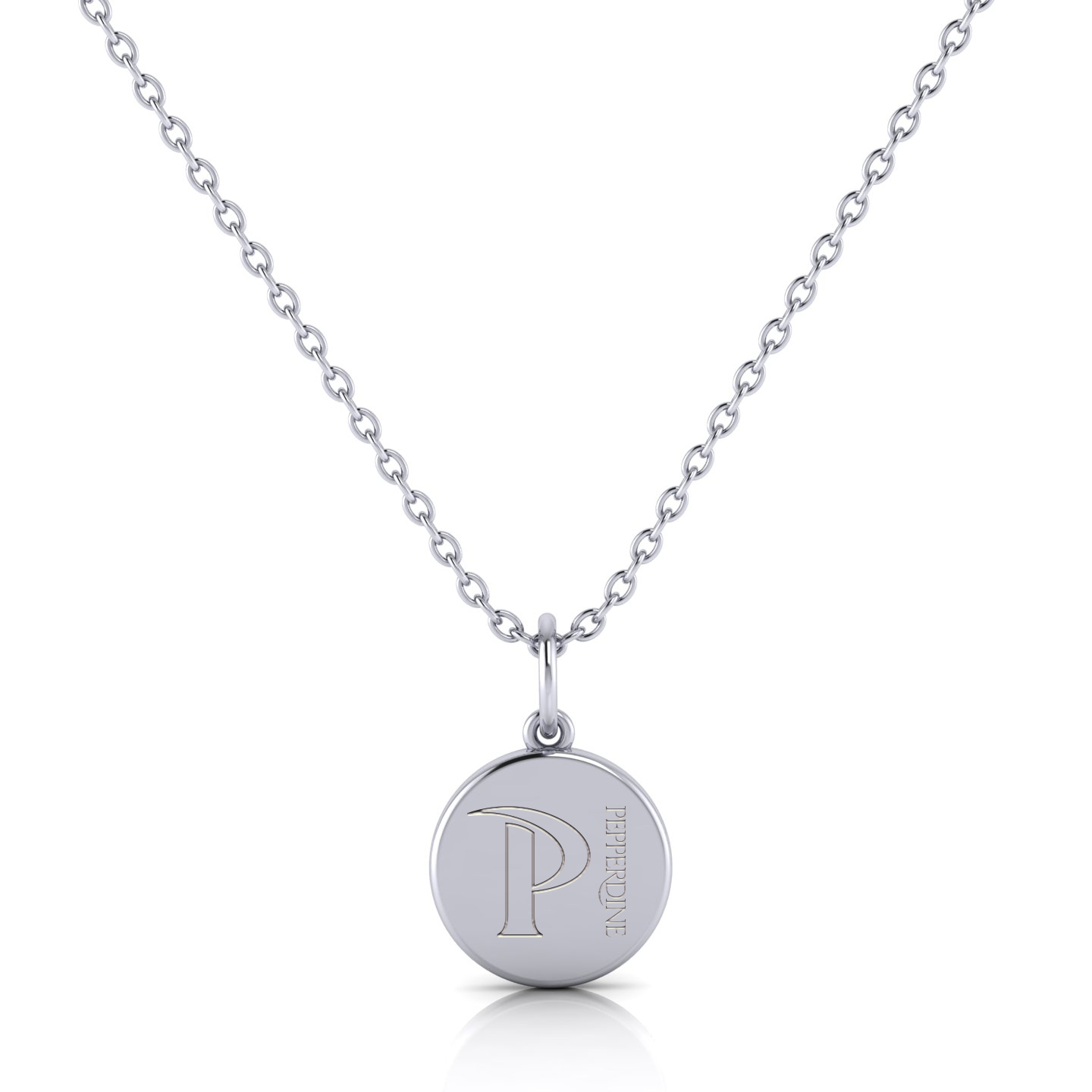 Pepperdine Large Circle Pendant 01
The Pepperdine University Large Circle Pendant is the perfect accessory for those who love and admire Pepperdine University. This pendant is designed to show your support and pride for the university, and it is a perfect gift for alumni, students, faculty, or staff. The pendant features the iconic logo of Pepperdine University in a large circular design, making it a statement piece that will stand out on any outfit.
Available in three luxurious finishes – sterling silver, gold vermeil, and 14kt yellow gold – the Pepperdine University Large Circle Pendant is made to last. The sterling silver version is polished to a high shine, making it a versatile accessory that can be dressed up or down. The gold vermeil version is a beautiful blend of silver and gold, providing a warm, classic look. And the 14kt yellow gold version is a stunning piece that adds a touch of luxury and sophistication to any look.
The Pepperdine University Large Circle Pendant comes with a chain, so it's ready to wear right out of the box. It is also presented in a beautiful gift box, making it the perfect present for someone special.