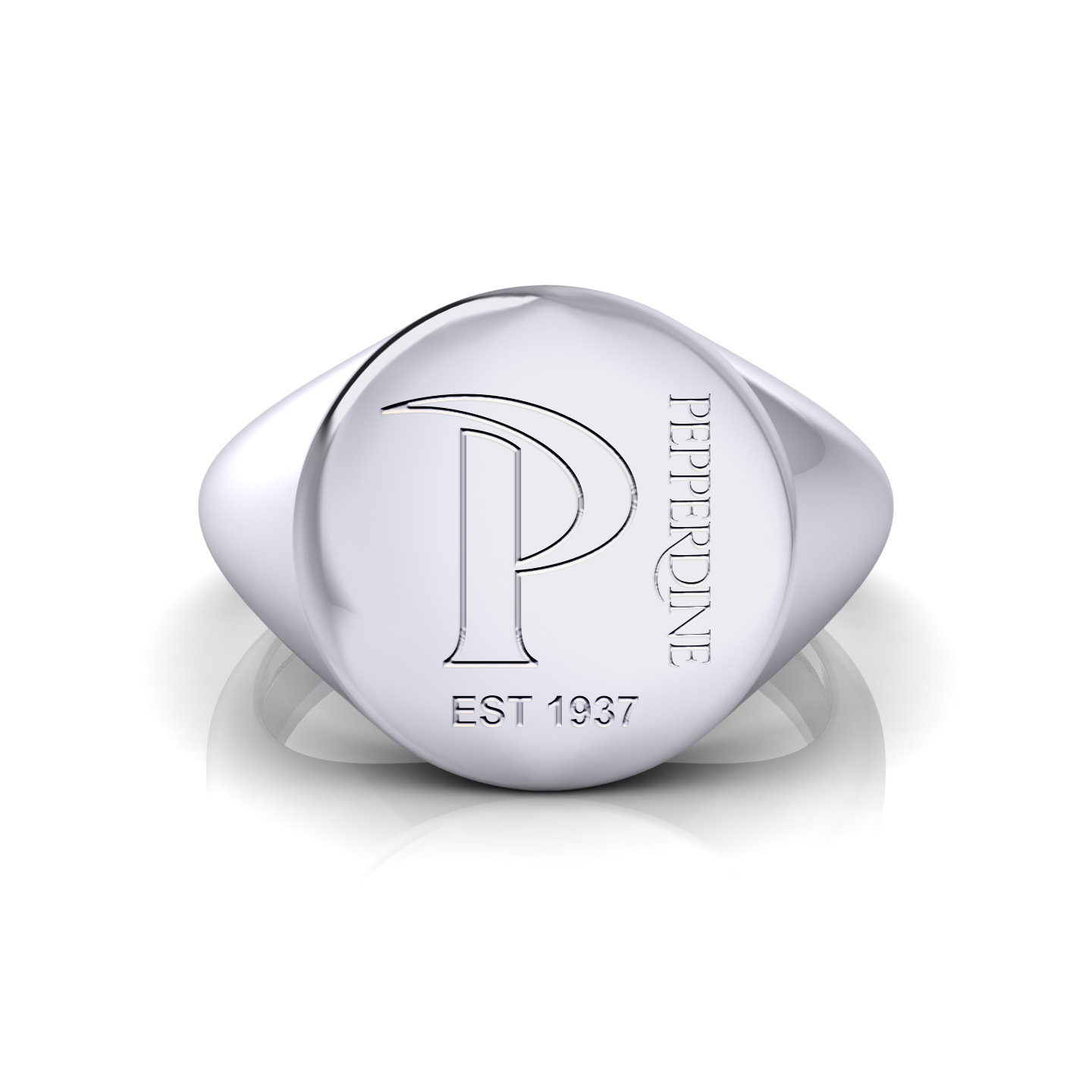 Pepperdine Scooped Round Signet Ring 01
Introducing the Pepperdine University Scooped Round Signet Ring, a timeless and elegant piece that symbolizes your commitment to excellence and the values of the university. Available in three luxurious finishes - sterling silver, gold vermeil, and 14kt yellow gold - this ring is perfect for both formal and casual occasions.
The ring features a classic round signet design, with the Pepperdine University crest proudly displayed in the center. The crest is surrounded by the words "Pepperdine University" in an elegant font, completing the design. The scooped shank of the ring is a unique and stylish touch, making it a comfortable and secure fit on your finger.
Whether you're a current student, alum, or simply a fan of Pepperdine University, this ring is a must-have for anyone who wants to show their connection to the university. The high-quality materials and expert craftsmanship ensure that this ring will last for years to come, making it a cherished and meaningful keepsake.