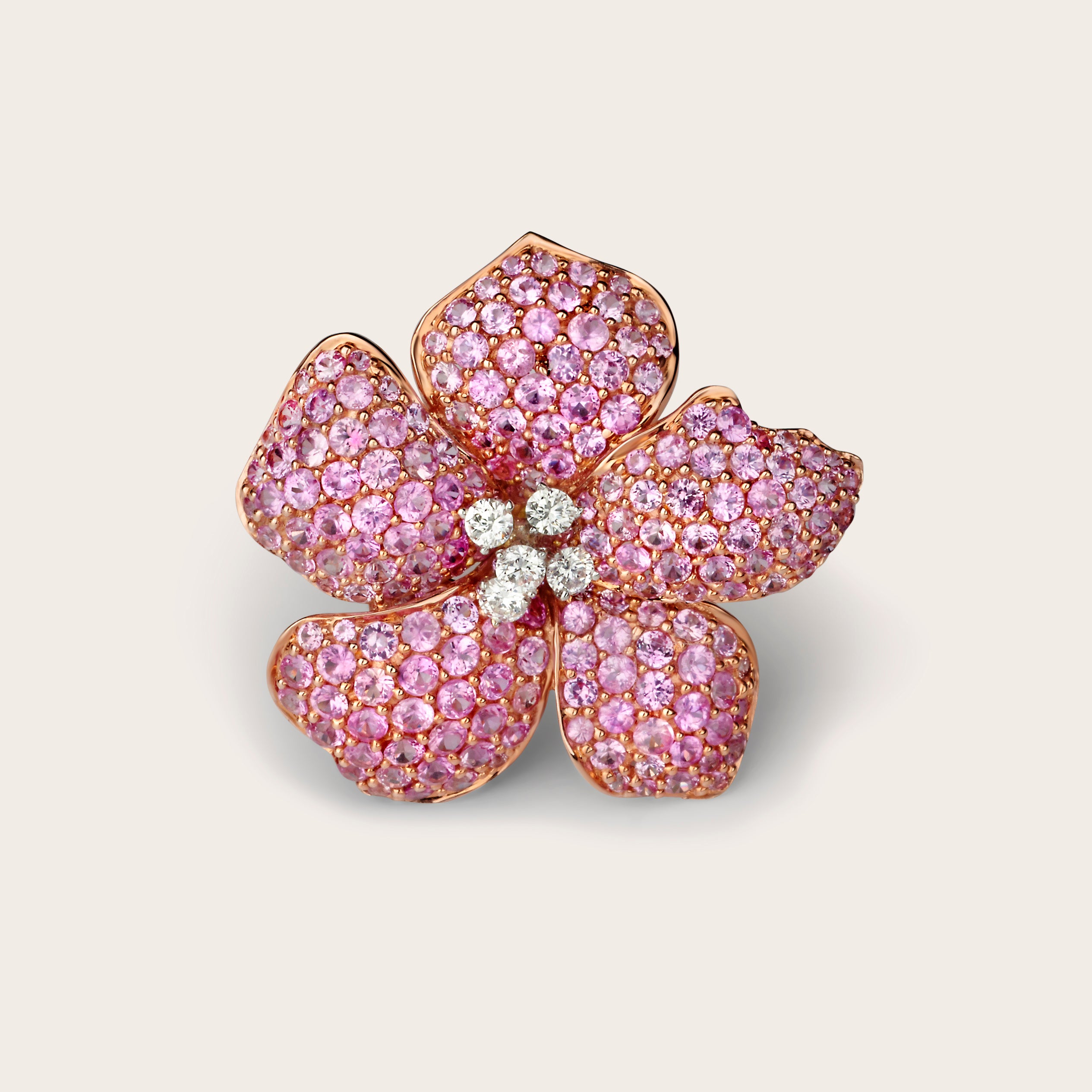 Pink Gold Pink Sapphire Flower Ring of 18kt Gold
This stunning Pink Gold Pink Sapphire Flower Ring is the epitome of luxury and elegance. Crafted from 18kt rose gold, it features a beautiful and eye-catching flower design that is both fun and comfortable to wear. The ring is adorned with 4.12 carats of vibrant pink sapphires that are pave set, creating a stunning visual effect. The white diamonds in the center of the flower design add an extra touch of sparkle, weighing 0.20 carats.
This ring is perfect for women who love to make a statement and stand out from the crowd. The large, feminine design is perfect for special occasions such as weddings, parties, or other events where you want to make an impact. This ring is also perfect for everyday wear, as it is comfortable and lightweight. The combination of 18kt rose gold, pink sapphires, and white diamonds makes this ring a truly timeless piece that will be treasured for generations to come.
Whether you are looking for a gift for a loved one or a special treat for yourself, this Pink Gold Pink Sapphire Flower Ring is sure to make an impact. So why wait? Get your hands on this stunning ring today and experience the beauty and luxury of bespoke jewelry.