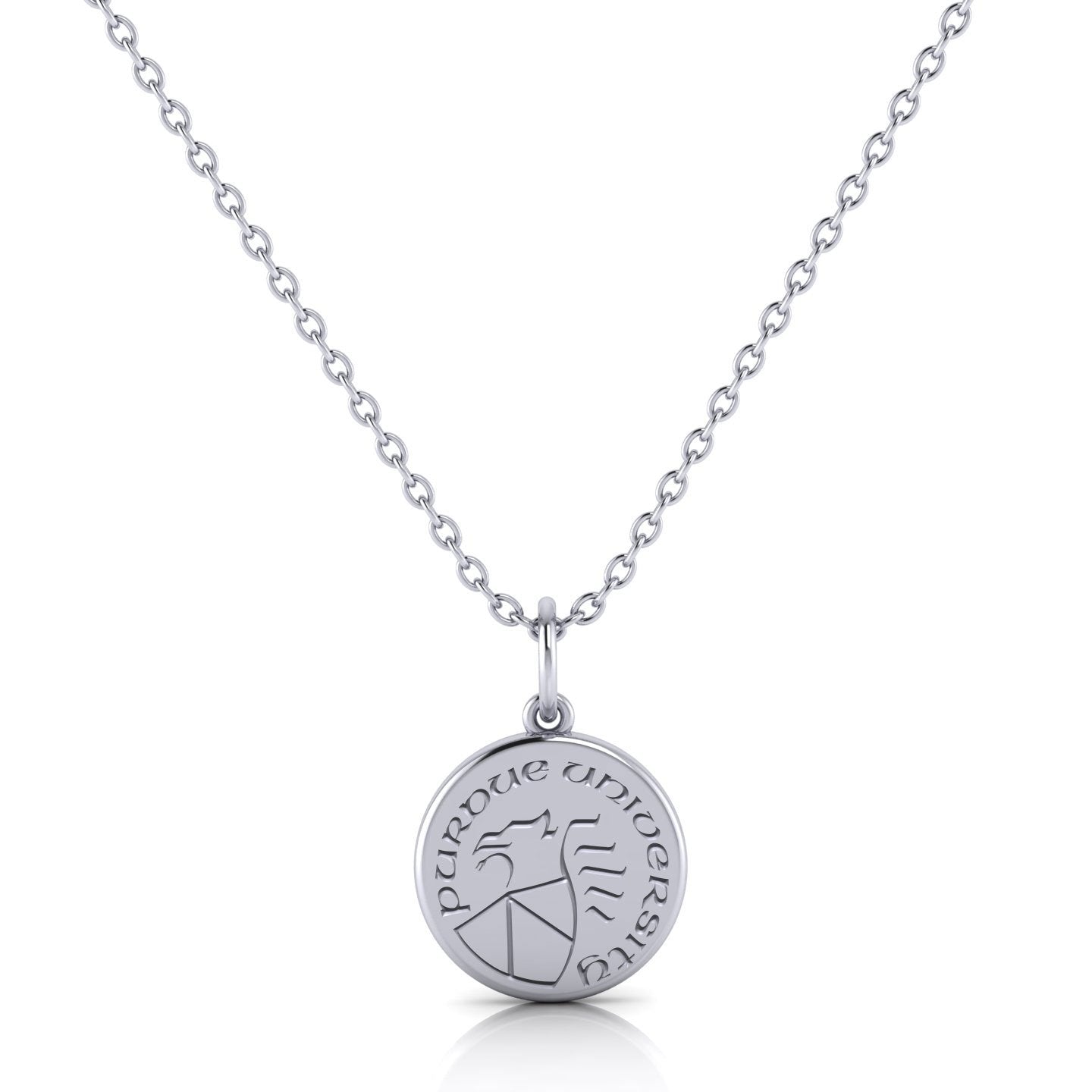 Introducing the Purdue University Circle Pendant, a timeless and elegant piece that is perfect for anyone who wants to show their love and support for this prestigious institution. Available in three stunning finishes - sterling silver, gold vermeil and 14kt yellow gold, this pendant is perfect for all styles and budgets.
The circle design of this pendant is a symbol of unity and continuity, making it a fitting representation of the spirit of Purdue University. The pendant features the iconic Purdue logo in high-quality, crisp detail, so you can be sure that your school spirit will always shine bright.
The sterling silver version of the pendant is perfect for those who prefer a classic and understated look. The gold vermeil is a great option for those who want a touch of luxury, while the 14kt yellow gold version is perfect for anyone who wants a truly precious and high-end piece.
This pendant comes with a chain in a matching finish, so you can wear it right away and enjoy your show of support for Purdue University. Whether you're a proud alumnus, a current student, or just a fan, this pendant is the perfect way to express your love for Purdue University.