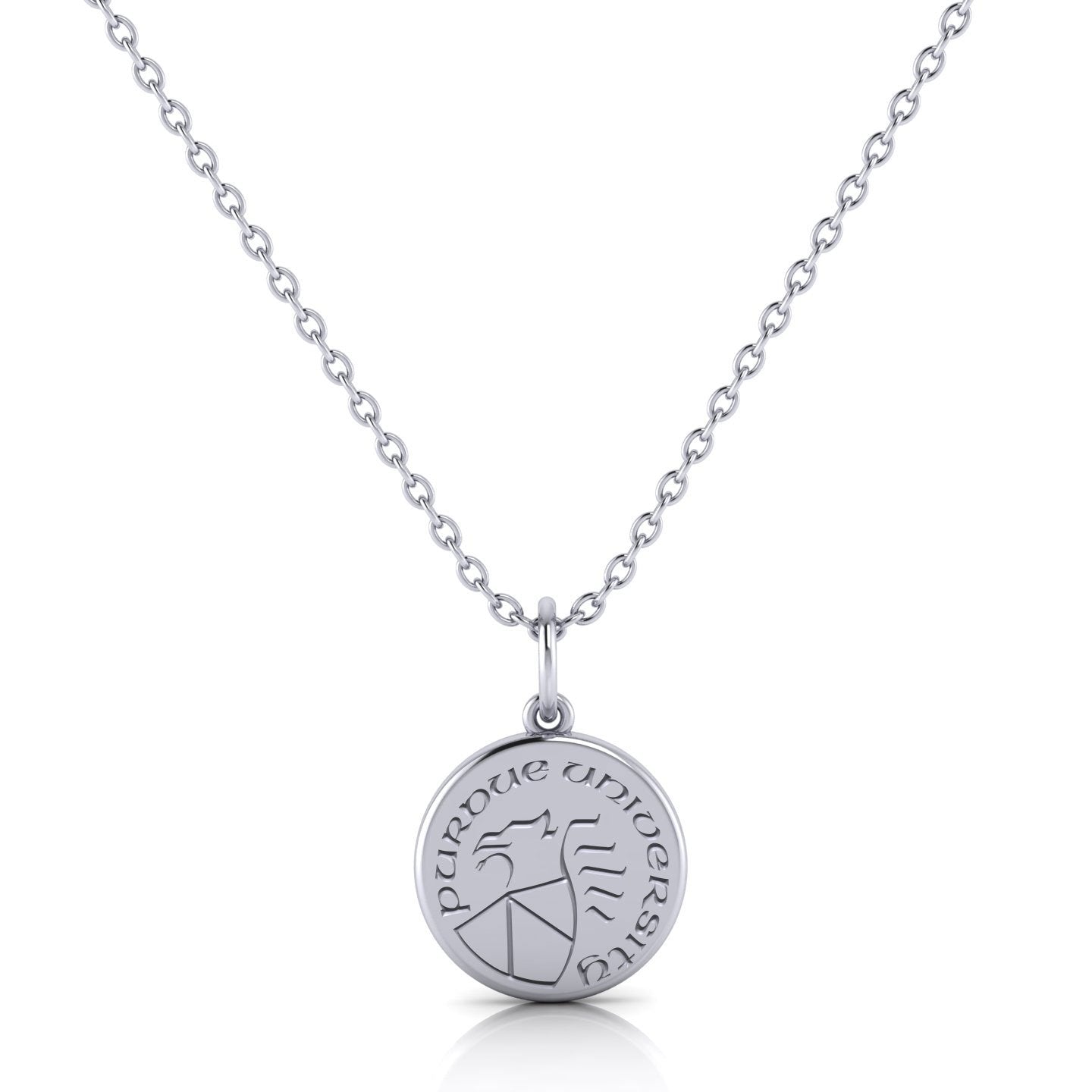 Purdue Large Circle Pendant
The Purdue University Large Circle Pendant is a stunning piece of jewelry that is perfect for alumni, students, and fans of the university. Made from high-quality materials, this pendant is available in sterling silver, gold vermeil, and 14kt yellow gold, allowing you to choose the option that best suits your style and budget.
The large circle design of the pendant is adorned with the iconic Purdue University logo, making it a recognizable symbol of your connection to the university, and it is a great way to show your support for the university wherever you go.
Whether you wear this pendant to show your pride in your alma mater, or to celebrate your love for the university and its history, you will appreciate its beauty and quality. The Purdue University Large Circle Pendant is the perfect accessory for anyone who wants to express their loyalty and connection to the university in a meaningful and stylish way.