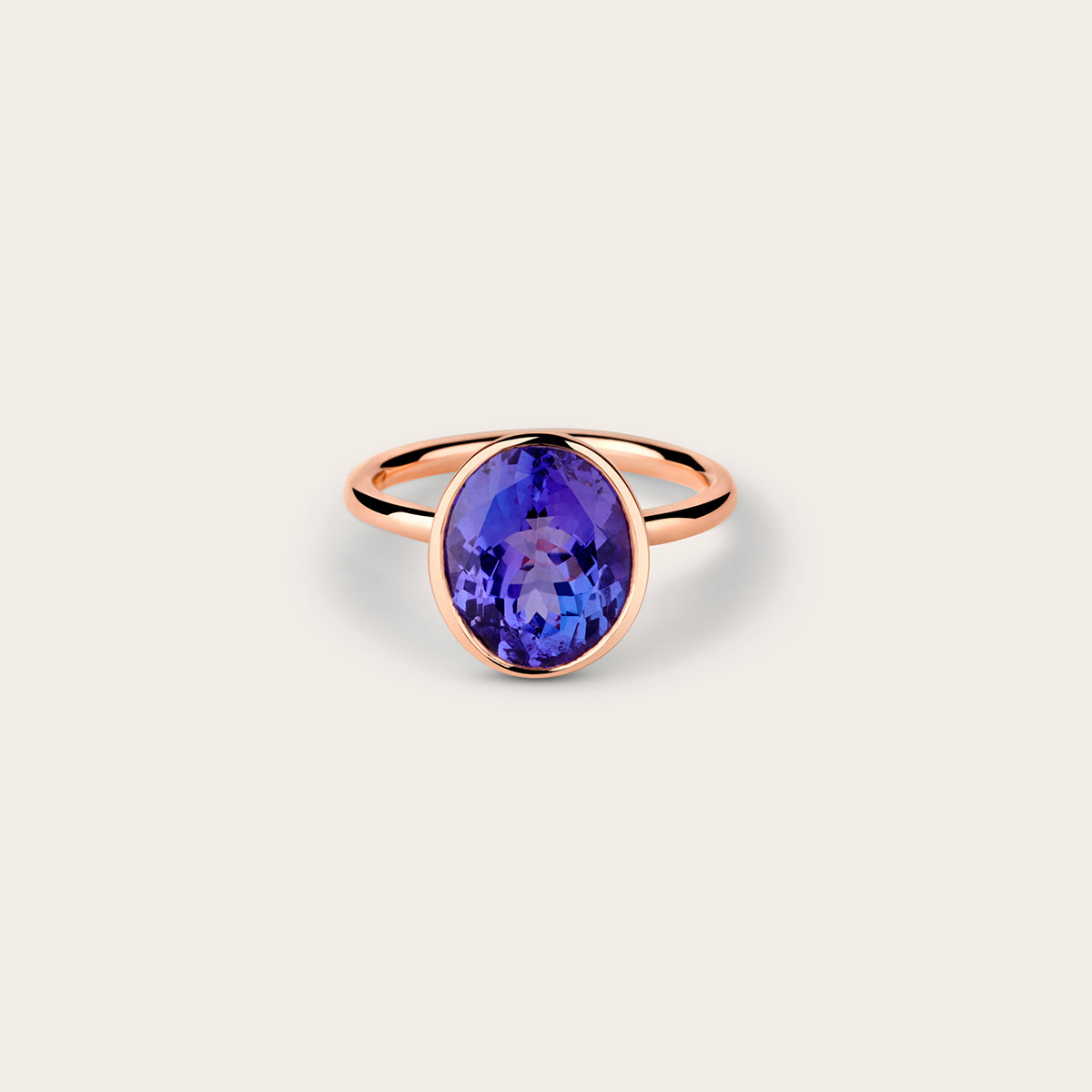 Stunning Tanzanite Bezel Set Ring
The tanzanite is a breathtaking shade of deep blue-purple, with exceptional clarity and vibrancy. Its oval shape is perfect for accentuating the natural beauty of this rare gemstone. The bezel setting provides maximum protection to the tanzanite, making it a durable and long-lasting piece of jewelry.
This ring is perfect for those who love unique and unusual gemstones, and for those who want to make a bold statement with their jewelry. The rose gold band complements the tanzanite perfectly, creating a harmonious and elegant design that is both modern and classic. The comfort fit band ensures that the ring is comfortable to wear all day long.
Whether you are looking for a special gift for someone special, or just want to treat yourself to something truly extraordinary, this tanzanite bezel set ring is the perfect choice. It is a truly remarkable piece of jewelry that will be treasured for years to come.