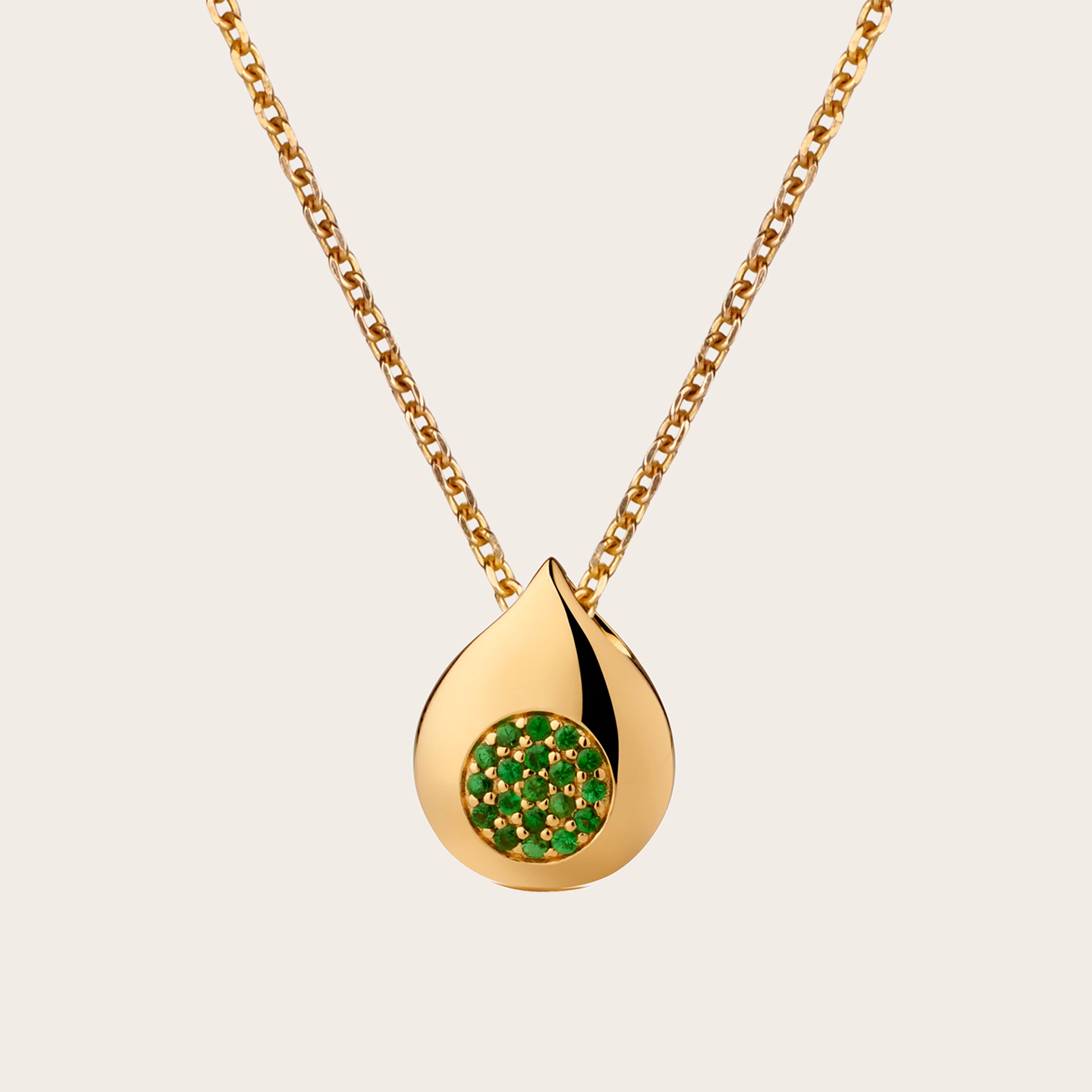 Tear Drop Pendant with Tsavorite
Add a touch of elegance and spirituality to your outfit with this stunning Tear Drop Pendant with Tsavorite. Crafted from high-quality 18kt yellow gold, this pendant features a unique tear drop shape that is sleek and stylish.
The pendant is adorned with pave tsavorite gemstones, adding a touch of color and sparkle to the overall design. Tsavorite is a rare and beautiful gemstone that is said to have powerful healing properties. It is believed to help heal the heart chakra, promoting feelings of love, compassion, and empathy.
This beautiful pendant is perfect for those who appreciate the beauty and power of gemstones. Whether you wear it to a special occasion or simply to add a touch of glamour to your everyday look, it is sure to become a treasured addition to your jewelry collection.
Please note that the chain is sold separately.