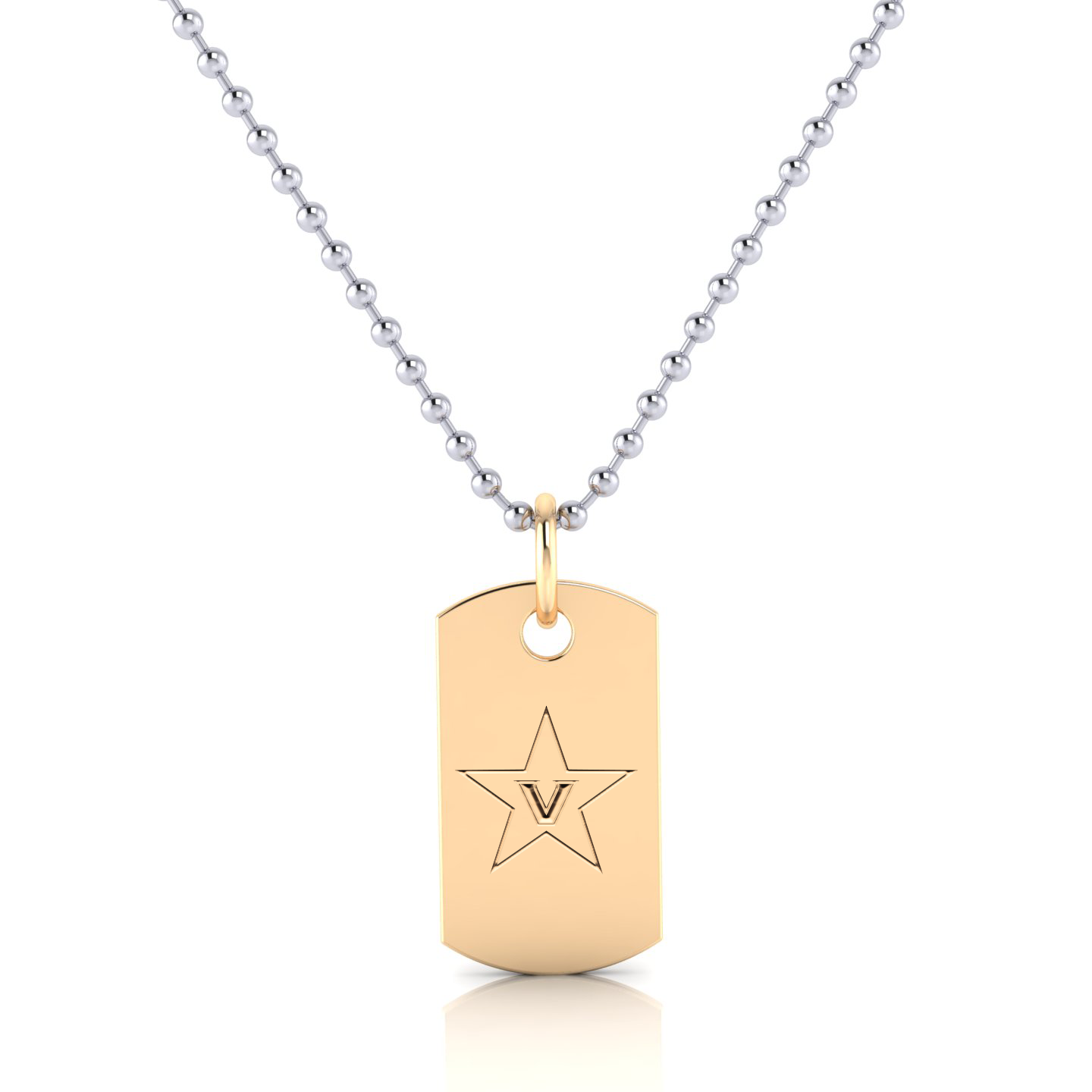 Vanderbilt Squadra Pendant 03
The Vanderbilt University Squadra Pendant is a stunning piece of jewelry that proudly showcases your affiliation with the prestigious university. Crafted from premium quality materials, this pendant is available in three different options to suit your personal style and taste - Gold Vermeil, and 14kt Yellow Gold.
The Gold Vermeil option features a layer of 18kt gold over a base of sterling silver, adding a luxurious touch to the piece. The 14kt Yellow Gold pendant is crafted from solid gold, ensuring its timeless beauty and value.
The pendant features the iconic Vanderbilt University logo, etched with precision and attention to detail. The sleek, modern design of the Squadra Pendant makes it an excellent choice for both men and women, and it comes with a matching chain that perfectly complements the pendant.
This pendant is a perfect way to show your Vanderbilt pride and adds a touch of elegance to any outfit. Whether you wear it to class, a game, or a formal event, the Vanderbilt University Squadra Pendant is sure to turn heads and start conversations. Order yours today and show off your love for Vanderbilt University in style!