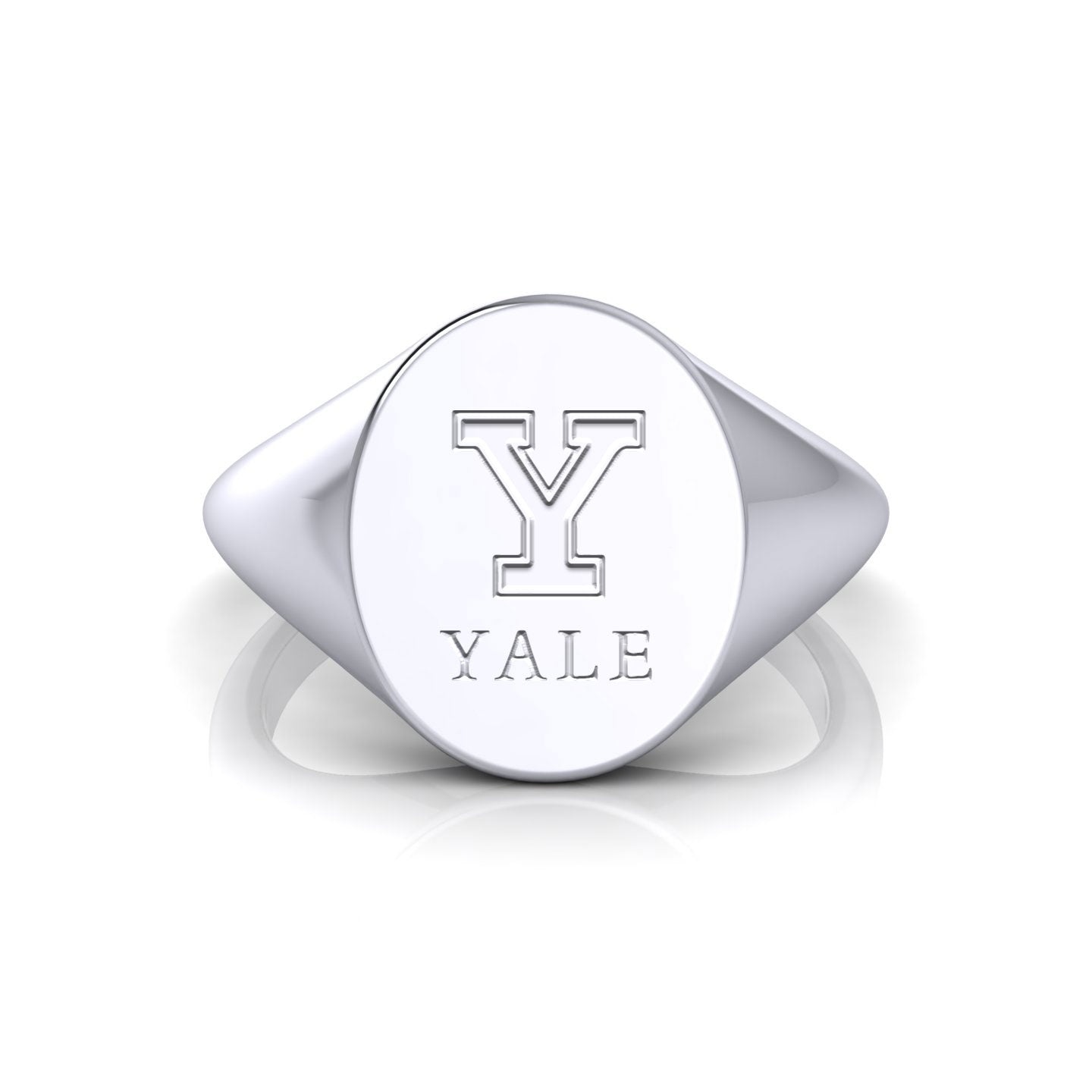 Introducing the elegant and timeless Yale University Oval Heritage Ring, crafted to perfection in 925 Sterling Silver, 18kt Gold Vermeil and 14kt Yellow Gold.
This stunning piece of jewelry showcases the prestigious Yale University crest in a sleek oval design, making it the perfect way to show off your love for one of the world's most renowned universities.
Whether you're a proud Yale graduate or a loyal Bulldog supporter, this ring is the perfect way to demonstrate your dedication to one of the most respected educational institutions in the world.
Expertly crafted and designed to stand the test of time, this Yale University Oval Heritage Ring is a must-have for any Yale enthusiast.