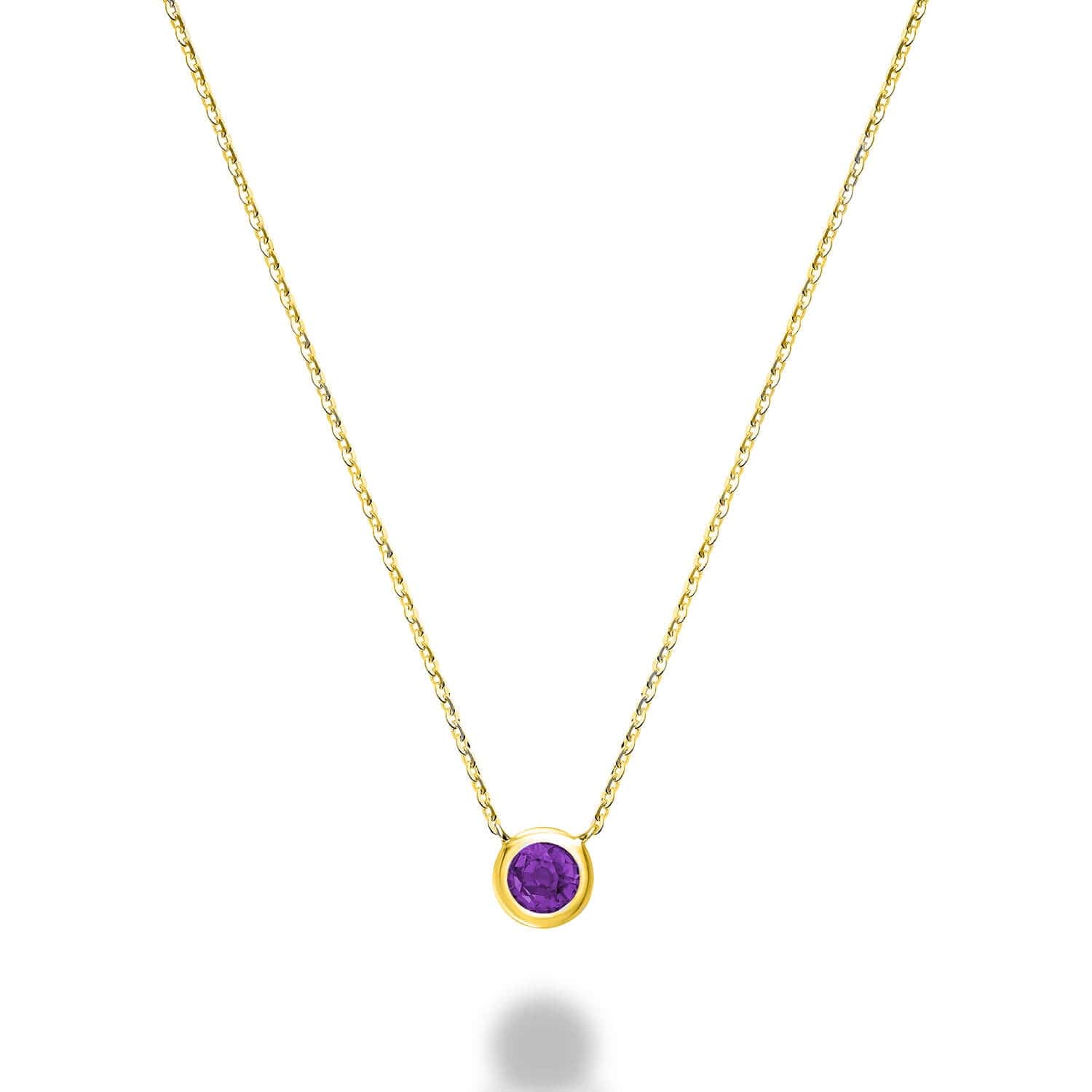 Amethyst Necklace - Bezel Set
Channel the power of an ancient gemstone with this gorgeous Amethyst Necklace. Beautifully crafted from 10k Yellow or White Gold, this timeless design promises to be an elegant addition to any jewelry collection. You'll love the intricately-crafted bezel set detailing, which lends the necklace a unique charm and luxurious shimmer.

The luxurious Amethyst gemstone has been used in jewelry since ancient times. Believed to induce feelings of peace, protection, and contentment, it's the perfect gem for spiritual and metaphysical seekers. This necklace will make an ideal accessory for those looking to surround themselves with the power of amethyst. It's also a great gift for anyone born in February, as Amethyst is the official birthstone for that month.

Treat yourself or surprise someone special with the Amethyst Necklace. With its timeless design and intricate detailing, you'll love wearing this beautiful piece of jewelry. Bring the power and energy of Amethyst into your life today.