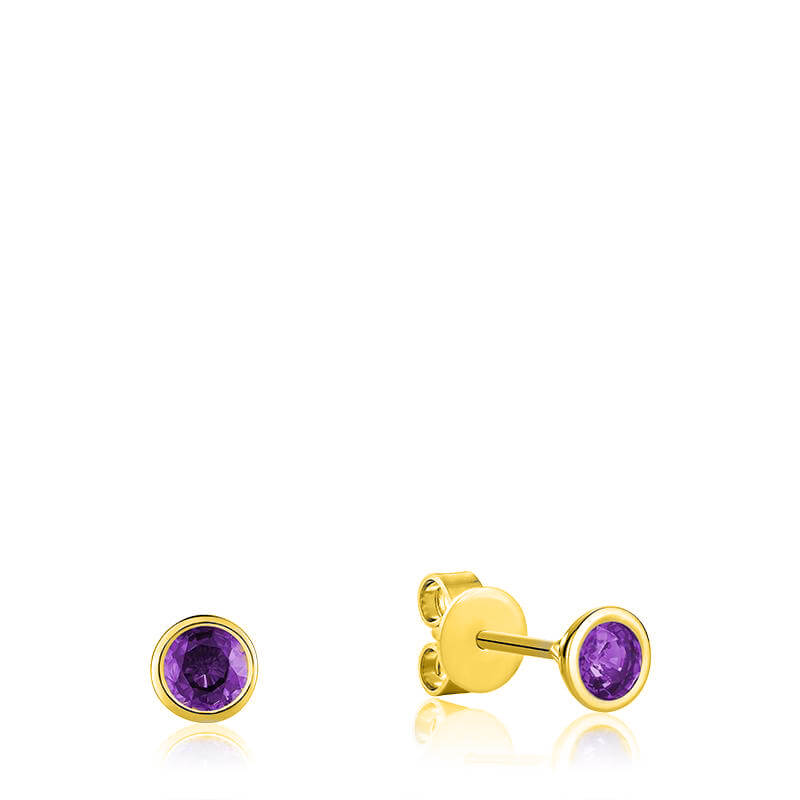 Amethyst Stud Earrings - Bezel Set
The perfect gift for someone special, these exquisite Amethyst bezel set stud earrings will add a touch of elegance and sophistication to any outfit. Crafted with 10kt Yellow gold, white gold, and rose gold, they showcase two bezel-set, natural amethyst stones with a total weight of approximately 0.32 cts.

Symbolically known as the February birthstone, Amethyst is connected with the metaphysical world and can contribute to spiritual and intellectual growth. These beautiful earrings represent purity, humility and honor, and they will make a timeless addition to any jewelry collection. Whether it's a birthday, anniversary, or a gift for Mother's Day, these gorgeous amethyst stud earrings will bring joy and appreciation. Perfect for a special day or any day.