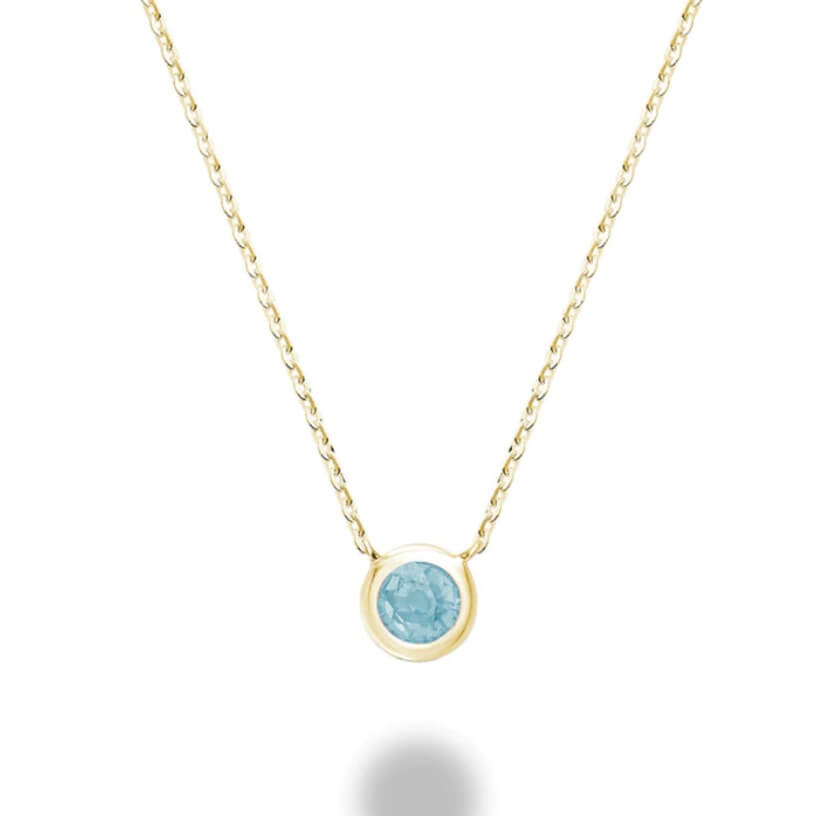 Aquamarine Necklace - Bezel Set
Aquamarine is a beautiful precious gemstone that is known for its unique, alluring hue of blue-green. Now, you can wear this captivating stone in style with our aquamarine necklace - bezel set. Crafted in 10kt yellow and white gold, this exquisite necklace is perfect for spiritual and metaphysical enthusiasts, jewelry collectors, gift buyers, and anyone looking for a glamorous birthstone jewelry piece.
Aquamarine is recognized as a powerful geomtric mineral that helps to align all of your chakras, attracting the energy that helps those who wear it to better understand the emotional cause of their physical health. In addition to its healing properties, aquamarine is also the birthstone of March, making it the perfect gift for any occasion. The Aquamarine Necklace - Bezel Set is sure to bring a lifetime of healing and beauty to its wearer!