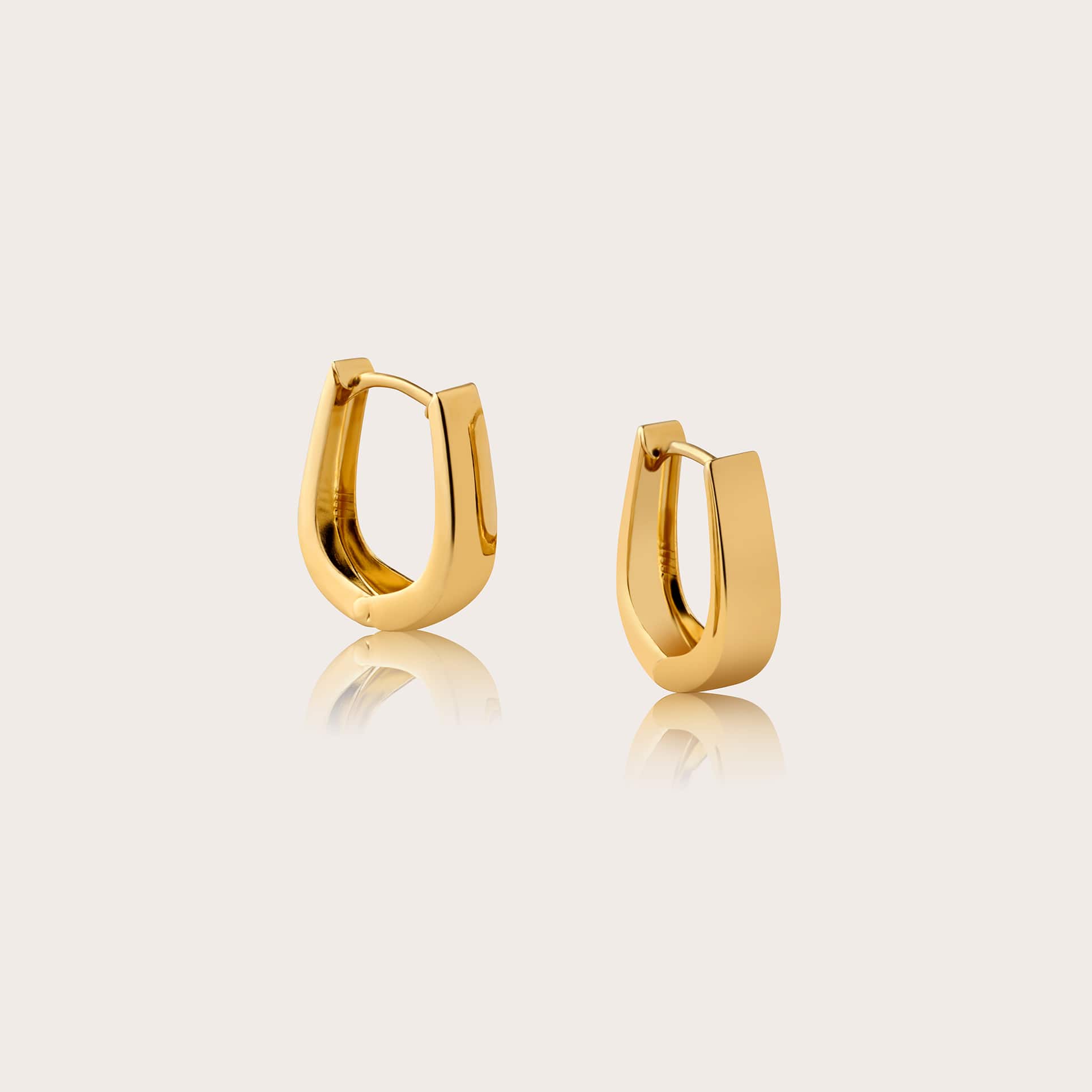 Our Block Mini Huggie Hoops are a simple yet elegant addition to any wardrobe. Stylish and easy-to-wear, these huggie hoop earrings are made from solid 10kt gold, measuring 11mm in length and 3mm in tapered thickness, so that you can trust in their quality and durability.

Our Block Mini Huggie Hoops are perfect for wearing every day, with both casual and evening ensembles. Their timeless design will never go out of style, meaning that they will continue to look gorgeous and on-trend for years to come. They are a great choice for couples looking to buy thoughtful gifts - no matter the event.

Our Block Mini Huggie Hoops also make a great addition to any jewelry collector's collection. With their classic design, they are sure to be appreciated by any jewelry enthusiast. They are the perfect combination of style and longevity.