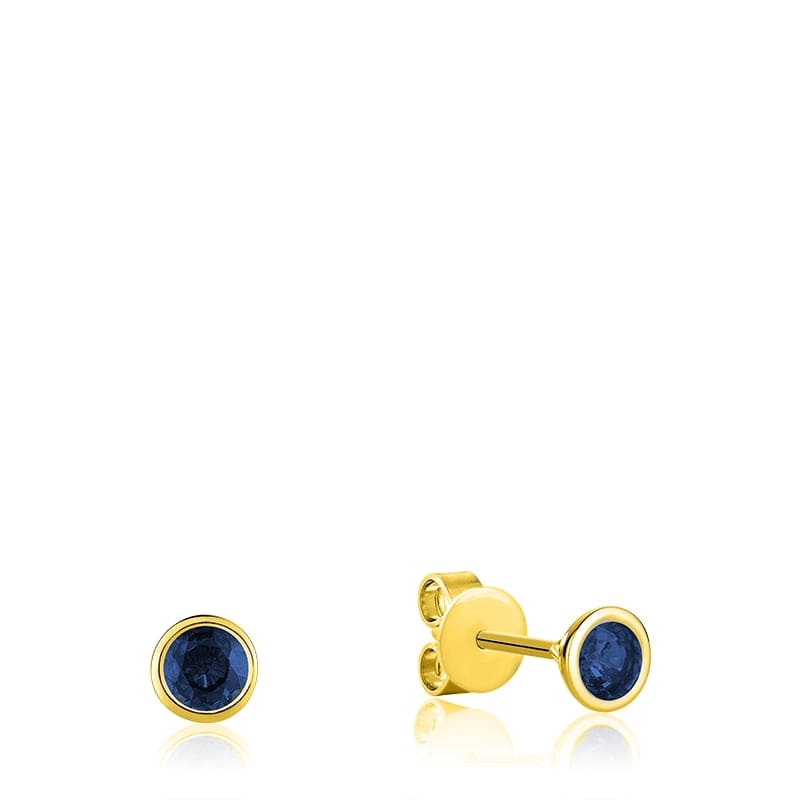 Blue Sapphire Stud Earrings
Discover the unmatched beauty of these Blue Sapphire Stud Earrings - a sparkling reflection of a spiritually enriched life. Popularized as the birthstone of September, sapphires have a long-standing history of being used as a symbol of wisdom and truth. Crafted from the finest 10kt yellow, white, or rose gold, these earrings will imbue a sense of elegance and glamour to any outfit.

Whether you want to pick up the perfect gift for your metaphysical enthusiast friend, to add a splash of color to your outfit, or to do both, these earrings make an excellent choice. The classic stud earring design makes them the perfect fit for any occasions, ranging from a relaxed day out to a formal night.

Blessed with a deep, vibrant blue that barely fades and a brilliant luster that never ceases to amaze, a pair of Blue Sapphire Stud Earrings will prove to be an exquisite addition to your collection. So, show your connection to the forces of the universe and go ahead to embrace a life of spiritual enlightenment with these stunning earrings.