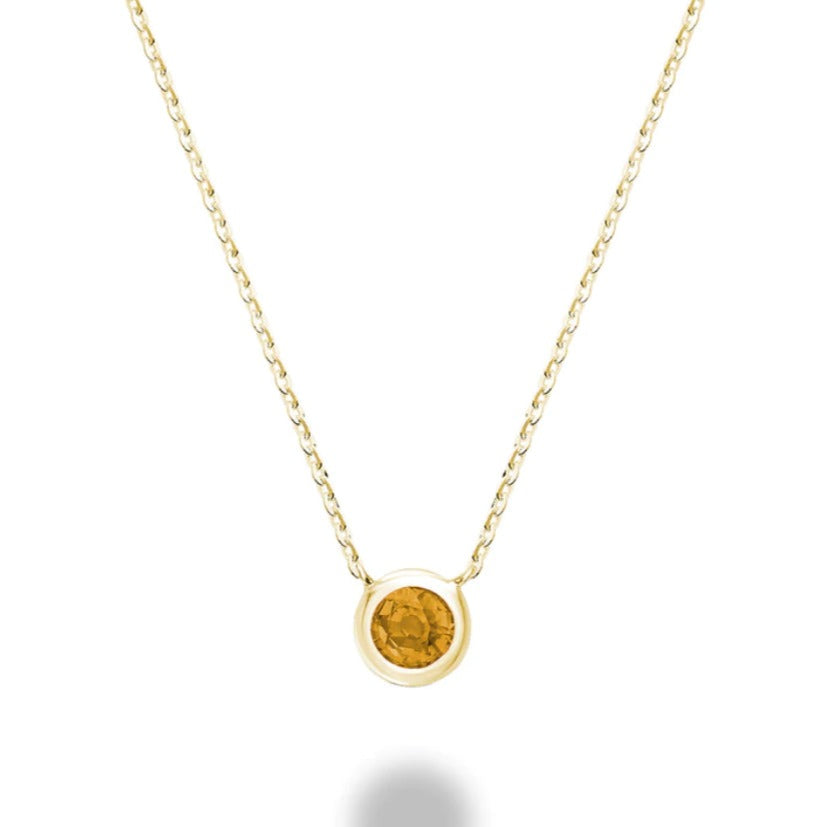 Citrine Necklace - Bezel Set
If you're looking for a beautiful and unique piece of jewelry that can elevate any outfit, the Citrine Necklace is the perfect choice. This stunning necklace features a bezel-set Citrine stone that adds a touch of elegance and sophistication to any look. Whether you're looking to treat yourself or someone special, this necklace is sure to impress.
Design and Materials
Crafted with quality and durability in mind, the Citrine Necklace is made with 10kt yellow or white gold, which is known for its strength and resistance to tarnish. The bezel setting holds the citrine securely in place while also adding a touch of elegance to the overall design.
The Citrine Stone
Citrine is the November birthstone, making this necklace a perfect gift for anyone born in that month. Citrine is known for its warm golden hue, which is believed to promote positivity, joy, and creativity. The stone is also believed to have healing properties that can help improve energy levels, reduce stress, and promote overall well-being.
Versatility
This Citrine Necklace is perfect for any occasion, from a casual day out to a formal event. It can be worn alone as a statement piece or paired with other gold jewelry for a more layered look. The necklace is adjustable, making it easy to find the perfect length for any neckline.