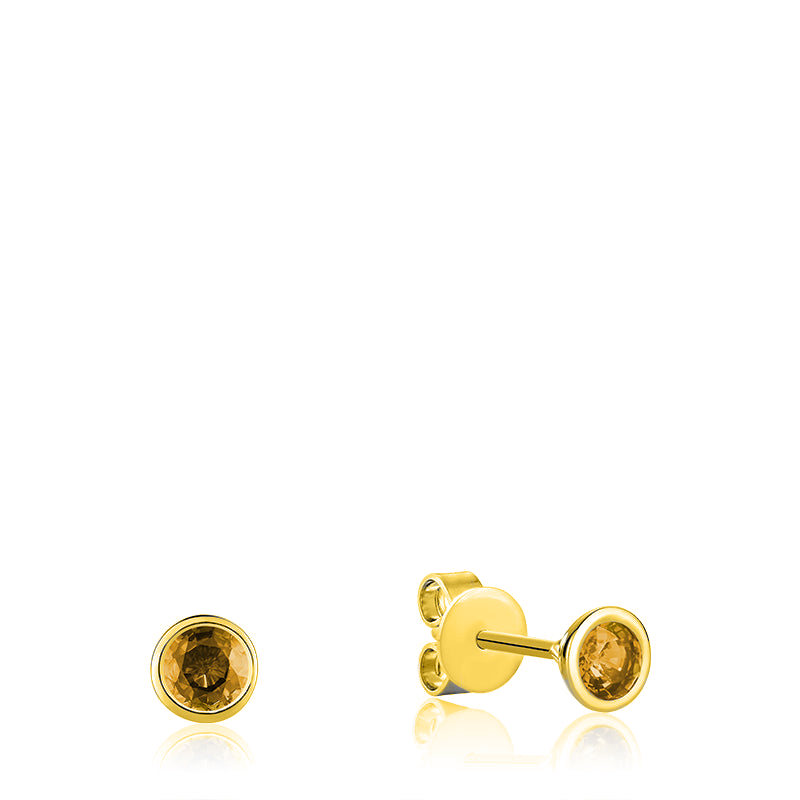 Our stunning Citrine Stud Earrings is a perfect addition to your jewelry collection! These earrings feature a gorgeous citrine stone with a total weight of approximately 0.32 carats, beautifully set in your choice of 10kt yellow, white, or rose gold.
Vibrant Citrine Stone
The citrine stone is a stunning gemstone that catches the light beautifully. With its bright and vibrant color, these earrings will add a pop of color to any outfit. Citrine is also the November birthstone, making these earrings a thoughtful and meaningful gift for any November-born loved one.
Stylish Stud Earrings
Stud earrings are a timeless and classic style that never goes out of fashion. These citrine stud earrings are no exception, with their elegant and understated design that can be worn for any occasion. Whether you're dressing up for a formal event or adding a touch of glamour to your everyday look, these earrings are the perfect choice.
High-Quality Materials
Crafted with care, these citrine stud earrings are made with high-quality materials to ensure longevity and durability. The citrine stones are carefully selected and expertly set in your choice of 10kt yellow, white, or rose gold, which adds to the luxurious look and feel of the earrings.
Perfect Gift
If you're looking for a thoughtful and stylish gift for someone special, look no further than these citrine stud earrings. Whether it's for a birthday, anniversary, or any other occasion, these earrings are sure to be treasured for years to come.