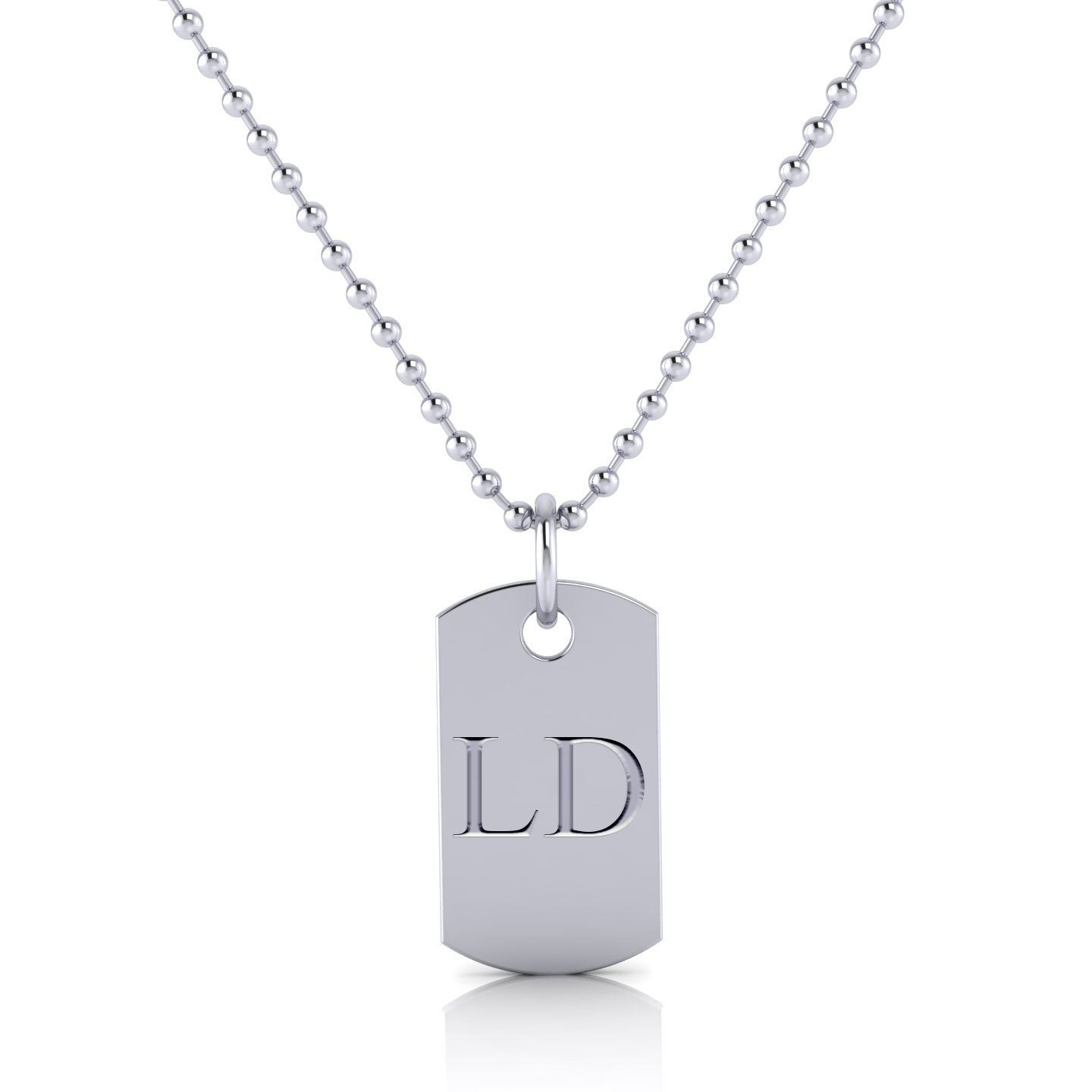 Classic Large Tag Pendant
Looking for a stylish and timeless accessory that you can wear with any outfit? Look no further than our Classic Large Tag Pendant! Available in sterling silver, gold vermeil, and 14kt yellow gold, this pendant is a versatile and elegant piece that will complement any style.
Custom Engraving for a Personal Touch
The Classic Large Tag Pendant also comes with the option of custom engraving, allowing you to add a personal touch to your jewelry. Whether you want to engrave your initials, a special date, or a meaningful phrase, our skilled craftsmen will ensure that your engraving is expertly executed for a polished and professional look.
20" or 22" Tub Chain for a Perfect Fit
To ensure that your Classic Large Tag Pendant looks and feels just right, it comes with a 20" or 22" tub chain. Simply specify your preference for the length of chain when you place your order, and we'll take care of the rest. The tub chain is a classic and elegant choice that complements the pendant perfectly.
Versatile and Elegant: The Perfect Dog Tag Pendant
Whether you're looking for a gold dog tag pendant or a classic silver dog tag pendant, our Classic Large Tag Pendant is the perfect choice. Its timeless design and customizable features make it a versatile and elegant accessory that will elevate any outfit. So why wait? Order your Classic Large Tag Pendant today and enjoy a piece of jewelry that you'll cherish for years to come.