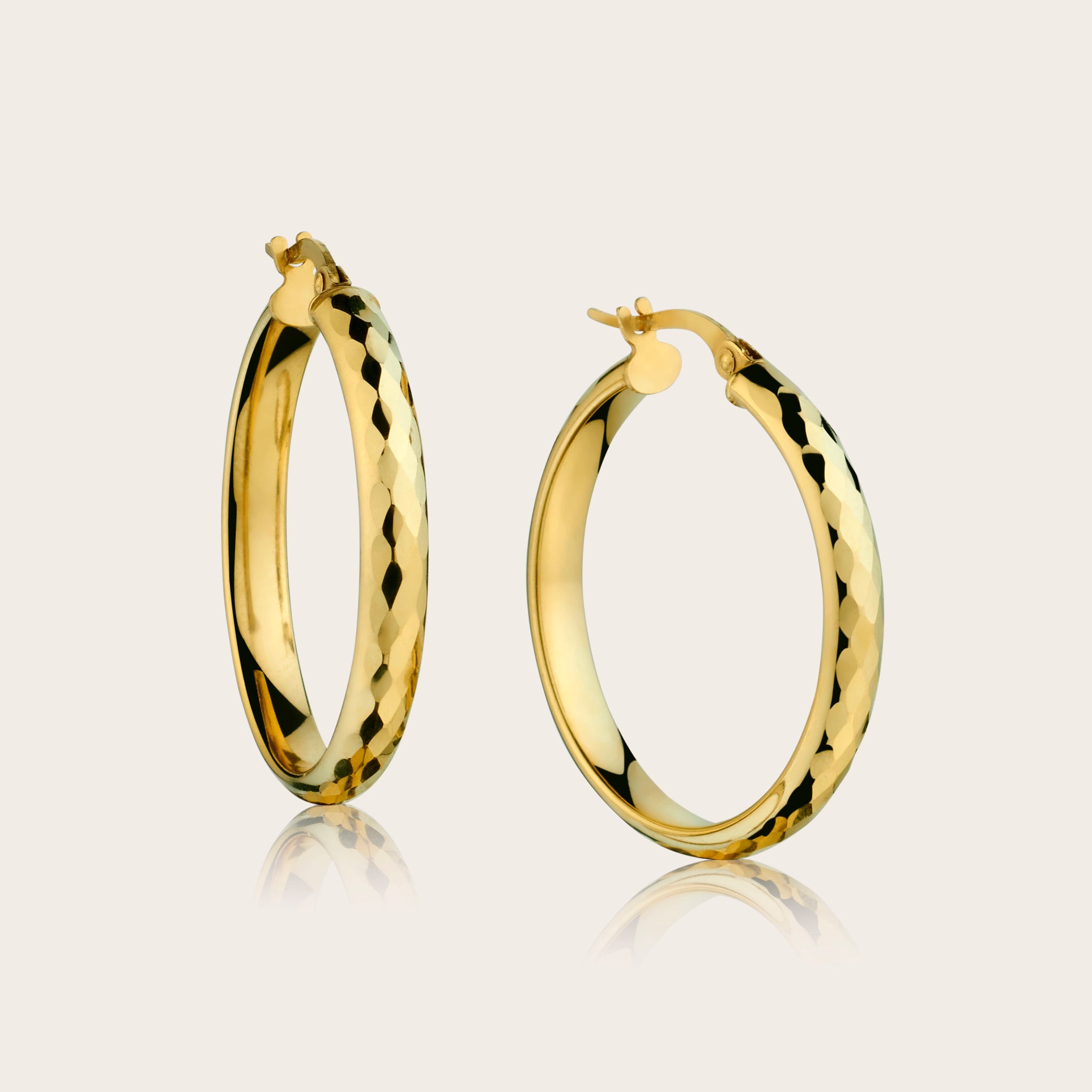 Introducing the dazzling Sparkley Hoops! Crafted from premium quality 10kt solid gold, these hoops are the perfect accessory to add sparkle to your day. Measuring 4mm in width and 28mm in diameter, these hoops are just the right size to elevate your style without being too overbearing.
The inside of the hoops is expertly polished for a smooth finish, making them comfortable to wear for extended periods of time. The secure click clasp ensures that the hoops remain in place, providing peace of mind throughout the day.
These exquisite hoops are expertly crafted in Italy, known for its rich tradition in jewelry making. The high-quality craftsmanship ensures that the hoops are not only beautiful but also durable, making them a timeless addition to any jewelry collection.
Add a touch of luxury to your wardrobe with Sparkley Hoops, the perfect accessory for any occasion.