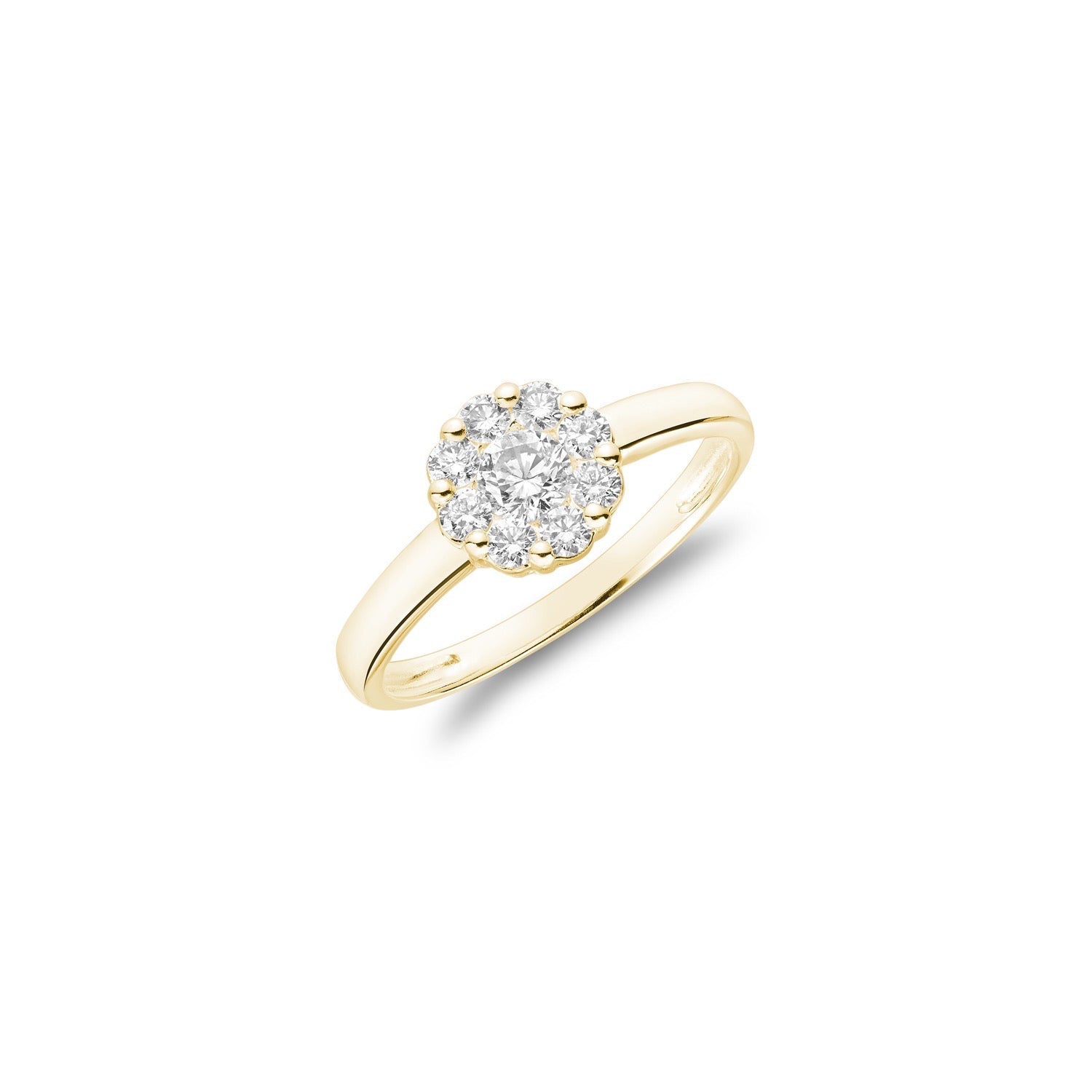 Experience the allure of our Diamond Cluster Ring, an exquisite piece of jewelry that showcases a dazzling array of sparkling diamonds. Each Diamond Cluster Ring is meticulously crafted, with the diamonds hand-selected for their exceptional brilliance, fire, and scintillation. This ensures that your Diamond Cluster Ring will shine with unmatched radiance, becoming a breathtaking symbol of love and commitment.
Expertly Set in Your Choice of 10kt Gold
The rich and opulent 10kt gold setting provides the perfect backdrop for the magnificent Diamond Cluster Ring, enhancing the natural beauty of the diamonds and adding an extra touch of glamour to this captivating piece. With the choice of rose, yellow, or white gold, you can tailor your Diamond Cluster Ring to perfectly suit your personal style and taste:
Rose Gold: Embrace a romantic and vintage-inspired look with the warmth of rose gold.
Yellow Gold: Opt for timeless elegance that will never go out of fashion with classic yellow gold.
White Gold: Choose a contemporary and sophisticated edge with modern white gold.
Ideal for Engagements, Anniversaries, or Special Gifts
This luxurious Diamond Cluster Ring is the perfect expression of everlasting affection, making it an exceptional choice for engagements, anniversaries, or simply as a breathtaking gift. Its elegant and timeless design ensures that this Diamond Cluster Ring will be cherished for a lifetime.