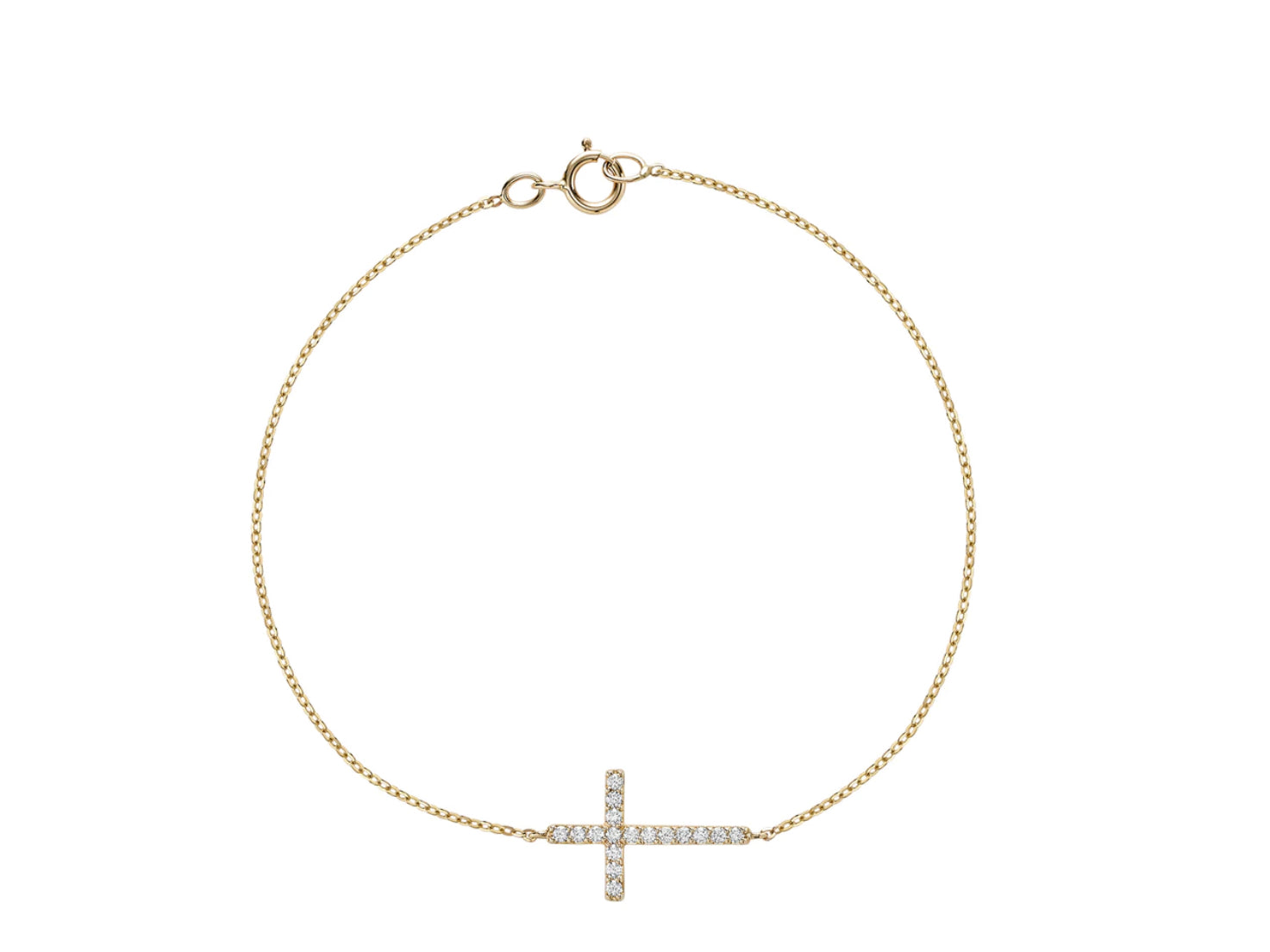 Embrace the beauty and grace of our exquisitely crafted Diamond Cross Bracelet, a timeless piece that embodies elegance, style, and devotion. Available in your choice of 14kt rose, yellow, or white gold, this stunning accessory showcases unparalleled craftsmanship and exceptional quality, making it a perfect gift for a loved one or an elegant accessory for any special occasion.
Exceptional Quality and Durability
Our Diamond Cross Bracelet is skillfully crafted using only the finest materials, ensuring a lifetime of beauty and durability. The premium 14kt gold provides a radiant shine and robustness, while the shimmering diamonds are meticulously set to ensure maximum brilliance. Each bracelet undergoes rigorous quality control checks to guarantee that you receive a piece that meets the highest standards of excellence.
Versatile Design: The Diamond Cross Bracelet's versatile design allows it to be worn with various outfits and on different occasions, from casual outings to formal events. Its timeless appeal makes it a cherished addition to any jewelry collection.

Customizable Options: Choose from 14kt rose, yellow, or white gold to create a personalized piece that resonates with your unique style and taste.

Symbolic Significance: The cross is a universal symbol of faith, making this bracelet a meaningful representation of one's spiritual journey and devotion.
Gifting the Diamond Cross Bracelet to a loved one is a heartfelt gesture that transcends material value. It serves as a constant reminder of their faith and the unwavering love and support shared between you and them. Whether it's a birthday, anniversary, or holiday celebration, this exquisite piece is sure to leave a lasting impression and create cherished memories.