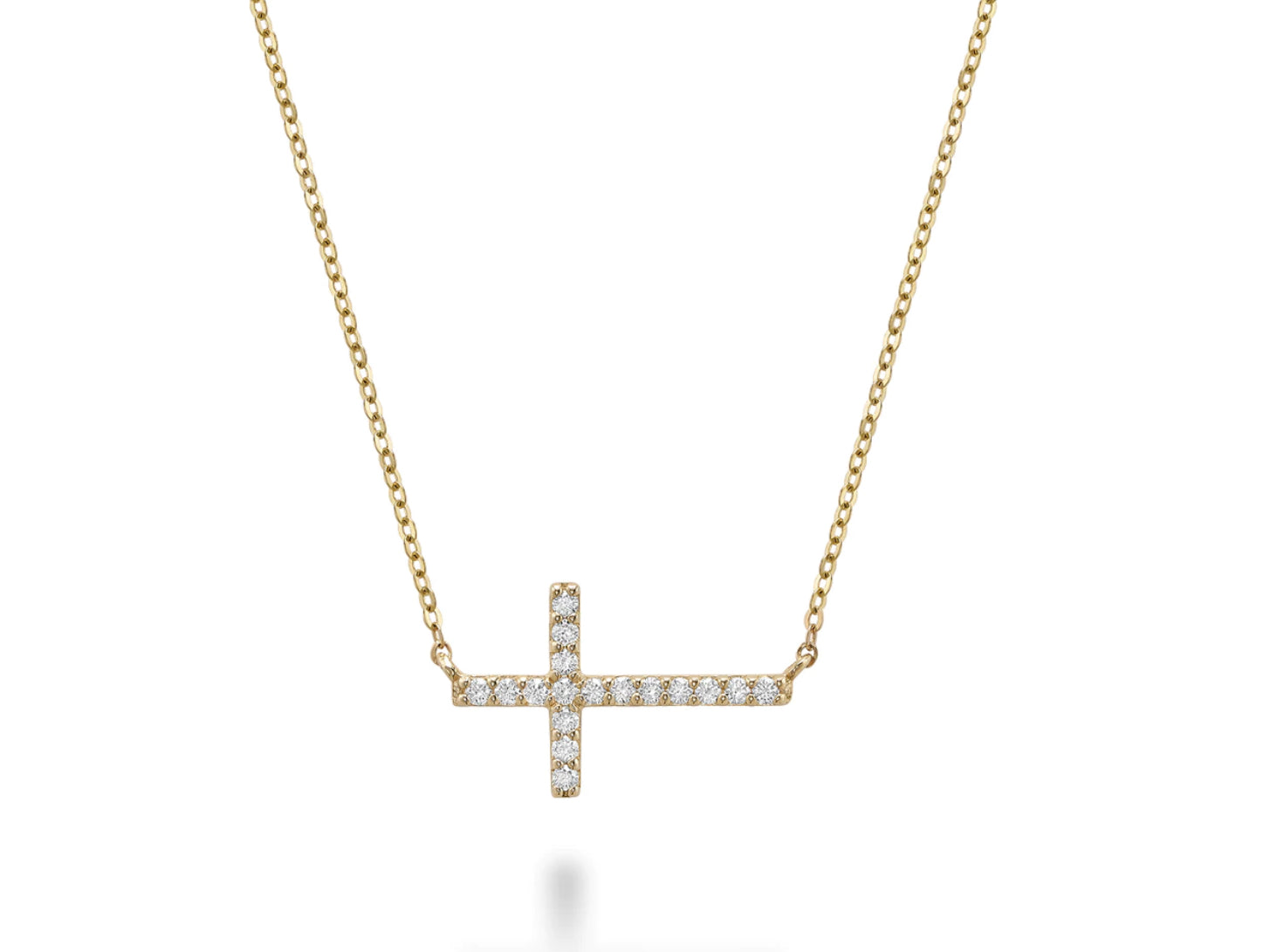 Imagine wearing a piece that not only elevates your style but also holds a deeper meaning. Our Diamond Cross Necklace is designed to be that perfect accessory, combining spiritual significance with unmatched elegance.
Key Features:
0.14 carats of round brilliant diamonds for a dazzling sparkle

Set in high-quality 14kt gold for lasting beauty

Available in yellow, white, or rose gold to suit your personal taste
Eternal Symbol of Faith
Wearing this necklace serves as a constant reminder of your spiritual connection, providing you with inner strength and guidance through life's journey.
Lustrous Appeal
The combination of radiant diamonds and luxurious gold creates an eye-catching piece that adds a touch of sophistication to any outfit, making you stand out in any crowd.

Unmatched Quality
We take great pride in crafting our jewelry using only the finest materials, ensuring that your Diamond Cross Necklace will remain a cherished keepsake for years to come.
Perfect Gift

Looking for a meaningful gift for a loved one? This necklace is an ideal choice for birthdays, anniversaries, or other special occasions, symbolizing your unwavering love and support.