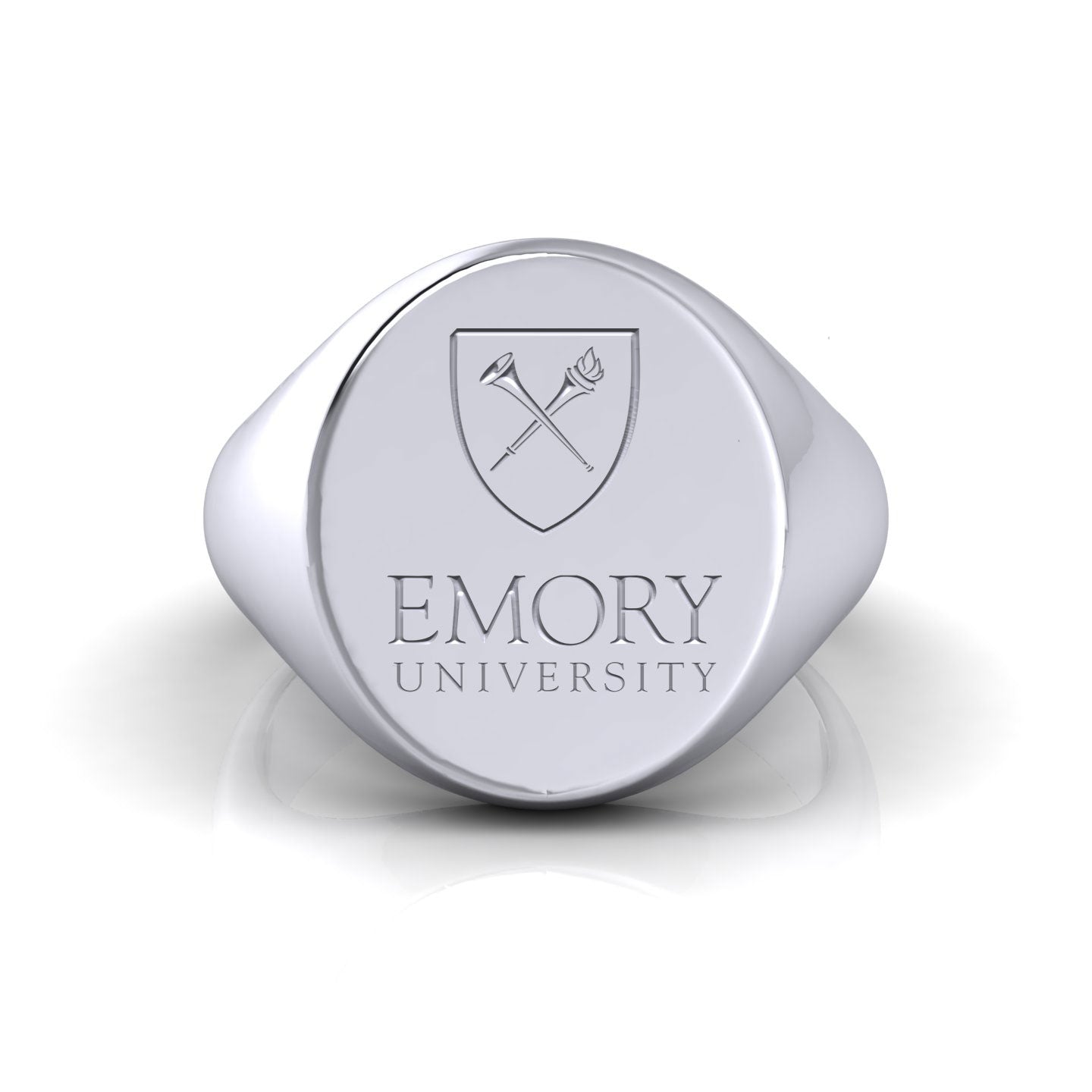 The Emory Ivy Signet Class Ring is a unique blend of tradition, achievement, and personal history, meticulously crafted to be more than just a class ring. It's a cherished keepsake that embodies your Emory journey.
Design & Finishes:
The class ring boasts an elegant design that seamlessly blends classic and contemporary aesthetics.
Each class ring is adorned with intricate emblems, each telling a unique story of your academic journey.
It is available in three exquisite finishes:

Sterling Silver: For those who appreciate cool elegance.
Gold Vermeil: For a warm, luxurious glow.
14kt Yellow Gold: For unmatched luxury and prestige.
Exclusive Features:
Superior Quality: Crafted from durable metals, ensuring longevity and luster for generations.
Intricate Emblems: Each emblem meticulously designed to represent different facets of your Emory experience.
Durability & Longevity:
With proper care, the Emory Ivy Signet Class Ring retains its shine and significance, making it a valuable heirloom to pass down through the family.
Symbolism:
More than a piece of jewelry, it's a tangible representation of your hard work, dedication, and achievements at Emory.
A reminder of the friendships formed, the knowledge gained, and the memories created during your time at the institution.
The Emory Ivy Signet Class Ring is the perfect choice for students anticipating graduation, alumni commemorating their academic journey, or graduates seeking a lasting token of their accomplishments. It's not just a class ring; it's a statement of pride, a testament of achievement, and a treasure to be cherished for a lifetime.