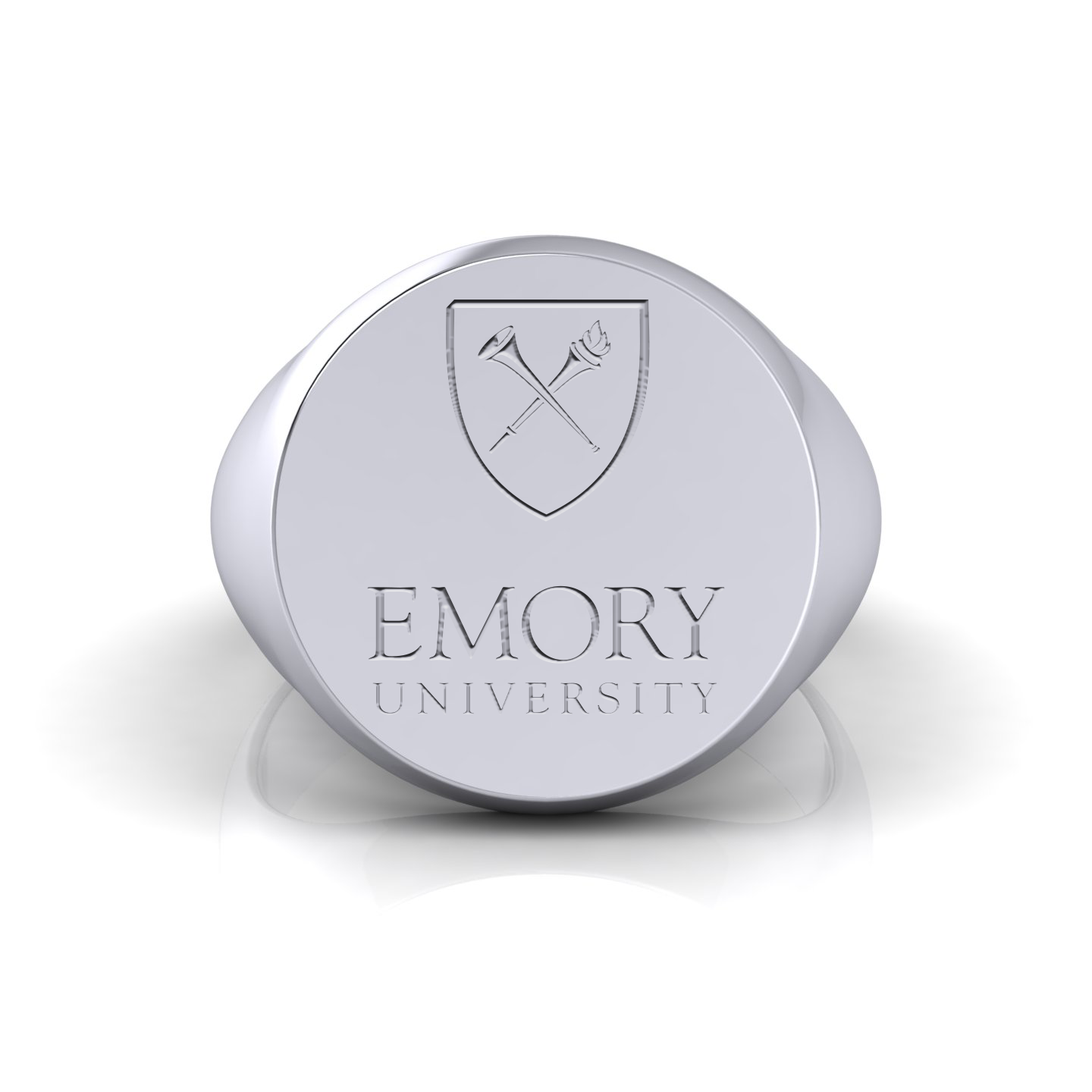 Emory Statement Class Ring
Celebrate your unique journey at Emory University with the Emory Statement Class Ring. This timeless piece of jewelry is more than an accessory - it's a symbol of your dedication, accomplishments, and the invaluable experiences you've had at Emory.
Superior Quality in Every Material
Our Emory Statement Class Ring is available in three exquisite materials, each offering its unique charm:
Sterling Silver: Renowned for its durability and classic appeal, our sterling silver ring promises to stand the test of time, just like your cherished Emory memories.

Gold Vermeil: Experience affordable luxury with our gold vermeil variant, which combines the strength of sterling silver and the irresistible allure of gold.

14kt Yellow Gold: For those seeking the best, our 14kt yellow gold ring exudes opulence and a rich glow, reflecting the spirit of achievement intrinsic to every Emory scholar.
Timeless Design for Everyday Wear
Each class ring features the prestigious Emory University crest, a testament to your affiliation with this esteemed institution. The design is not only timeless but also versatile, making it suitable for both everyday wear and special occasions.
Wear Your Achievements with Pride
Whether you're a current student, proud graduate, or distinguished alumnus, the Emory Statement Class Ring is a tangible reminder of your achievements and the valuable experiences you've had at Emory. It's an investment that holds immeasurable sentimental value and allows you to carry a piece of Emory with you wherever you go.
Order Your Emory Statement Class Ring Today
Join the ranks of Emory's proud bearers of this iconic ring today. Order your Emory Statement Class Ring now and let the world know about your lasting bond with Emory University. Remember, you're not just buying a class ring - you're claiming a piece of a legacy.