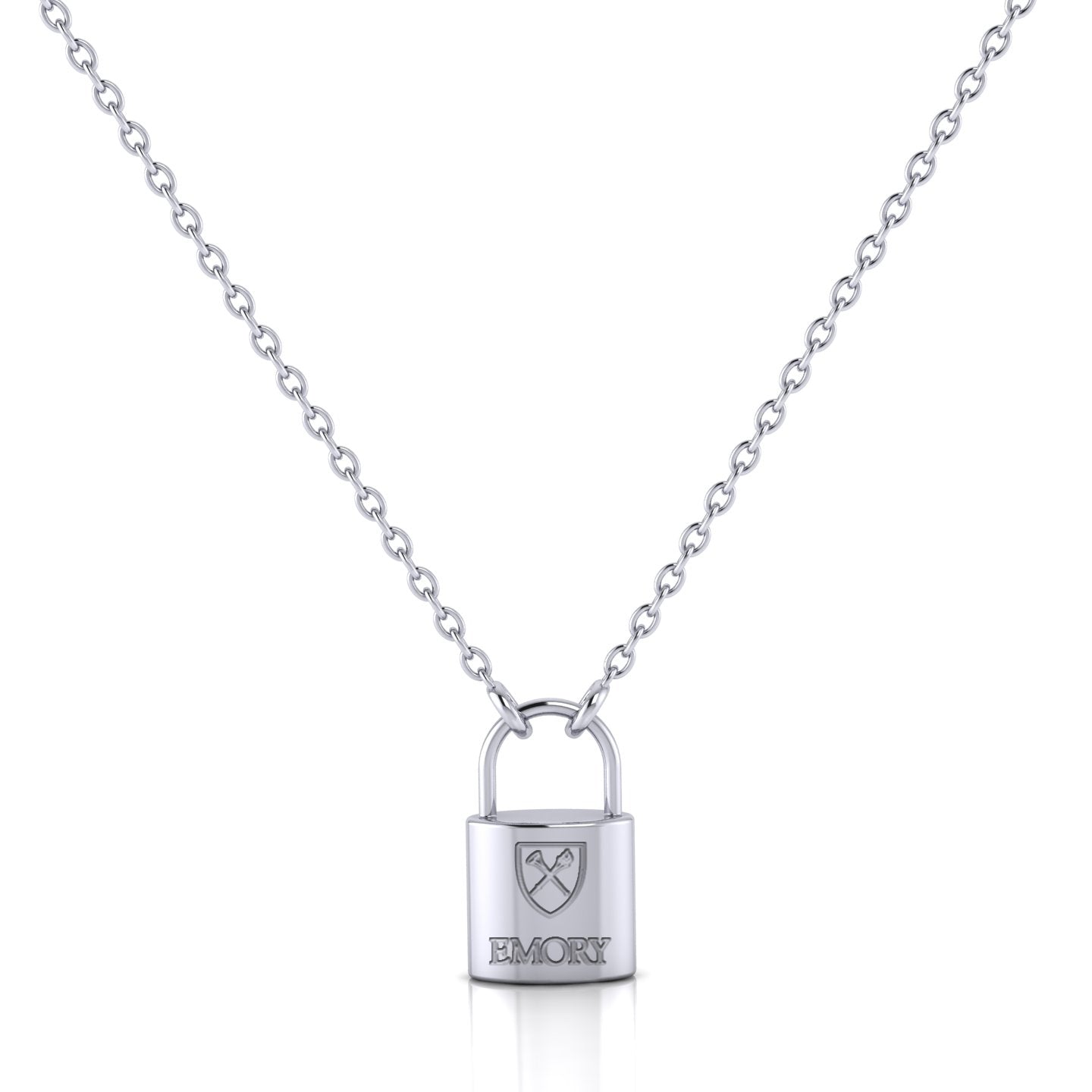 Emory Padlock Pendant: A Symbol of Academic Excellence and Prestige
Show off your Emory pride with the exquisite Emory Padlock Pendant. This exceptional piece of jewelry is more than just an accessory; it's a testament to the academic excellence and prestigious reputation of Emory University.
Our Emory Padlock Pendant is meticulously crafted, mirroring the rigor and dedication that are hallmarks of an Emory education. The design features a timeless padlock motif, symbolizing the unlocking of knowledge and the promise of a bright future. This pendant is an emblem of your journey, your achievements, and your association with one of the world's leading educational institutions.
Available in Sterling Silver, Gold Vermeil, and 14kt Yellow Gold
Choose from a range of materials to suit every style and preference. Each variant of the Emory Padlock Pendant radiates a unique charm, capturing the light and reflecting the brilliance of its wearer.
The sterling silver pendant exudes a modern and sleek aura.

The gold vermeil enchants with its warm and luxurious glow.

The 14kt yellow gold option is for those who seek the ultimate in opulence and sophistication.
Celebrate Your Connection with Emory
Whether you're wearing the Emory Padlock Pendant as a daily reminder of your hard-earned accomplishments or gifting it to a fellow Emory student, alumni, or graduate, it's more than a piece of jewelry - it's a badge of honor, a conversation starter, and a tangible connection to your alma mater.
In every reflection, feel a swell of pride for your association with Emory. Let the Emory Padlock Pendant narrate your story of ambition, perseverance, and success. Carry a piece of Emory with you wherever you go with this stunning pendant.