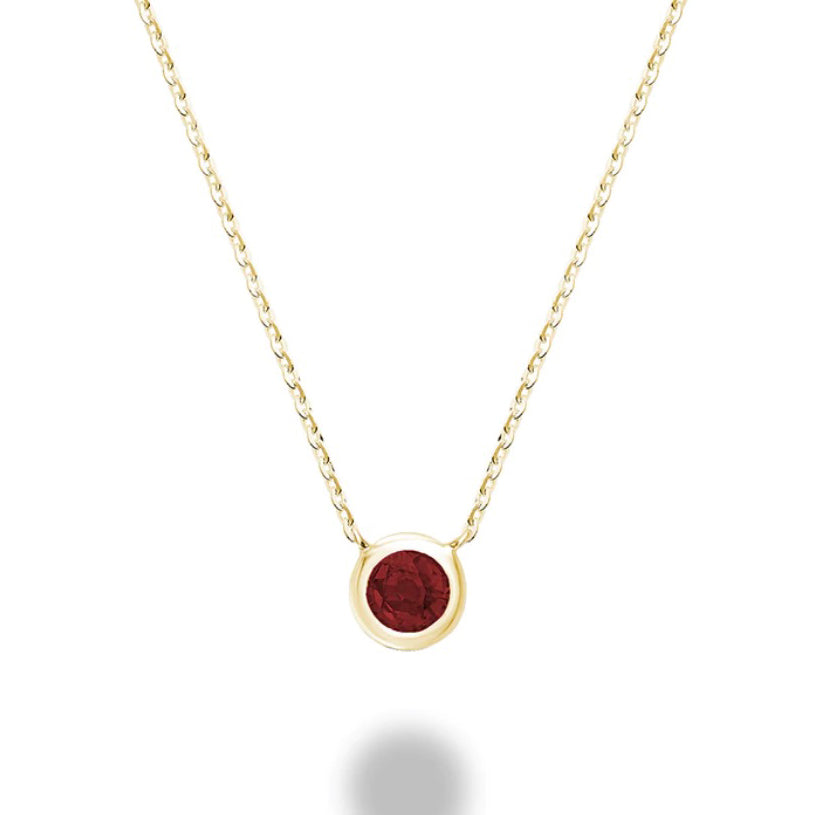 Garnet Bezel Set Necklace
The Garnet Bezel Set Necklace is a timeless piece of exquisite jewelry that is sure to turn heads. Made of 10kt yellow or white gold, this necklace features a beautiful garnet gemstone that is set in a bezel setting. The garnet is a deep red color that is said to symbolize love, passion, and protection. The bezel setting ensures that the gemstone is surrounded by gold on all sides, giving it a luxurious and elegant look.
This necklace is handcrafted by skilled jewelers, which ensures that it is of the highest quality. The gold is polished to a mirror finish, and the garnet is set with precision. The necklace is also very comfortable to wear, thanks to its delicate chain.
If you are looking for a special piece of jewelry that will last a lifetime, then the Garnet Bezel Set Necklace is the perfect choice for you. 
Features:
10kt yellow or white gold
Bezel-set garnet gemstone
Delicate chain
Handcrafted by skilled jewelers