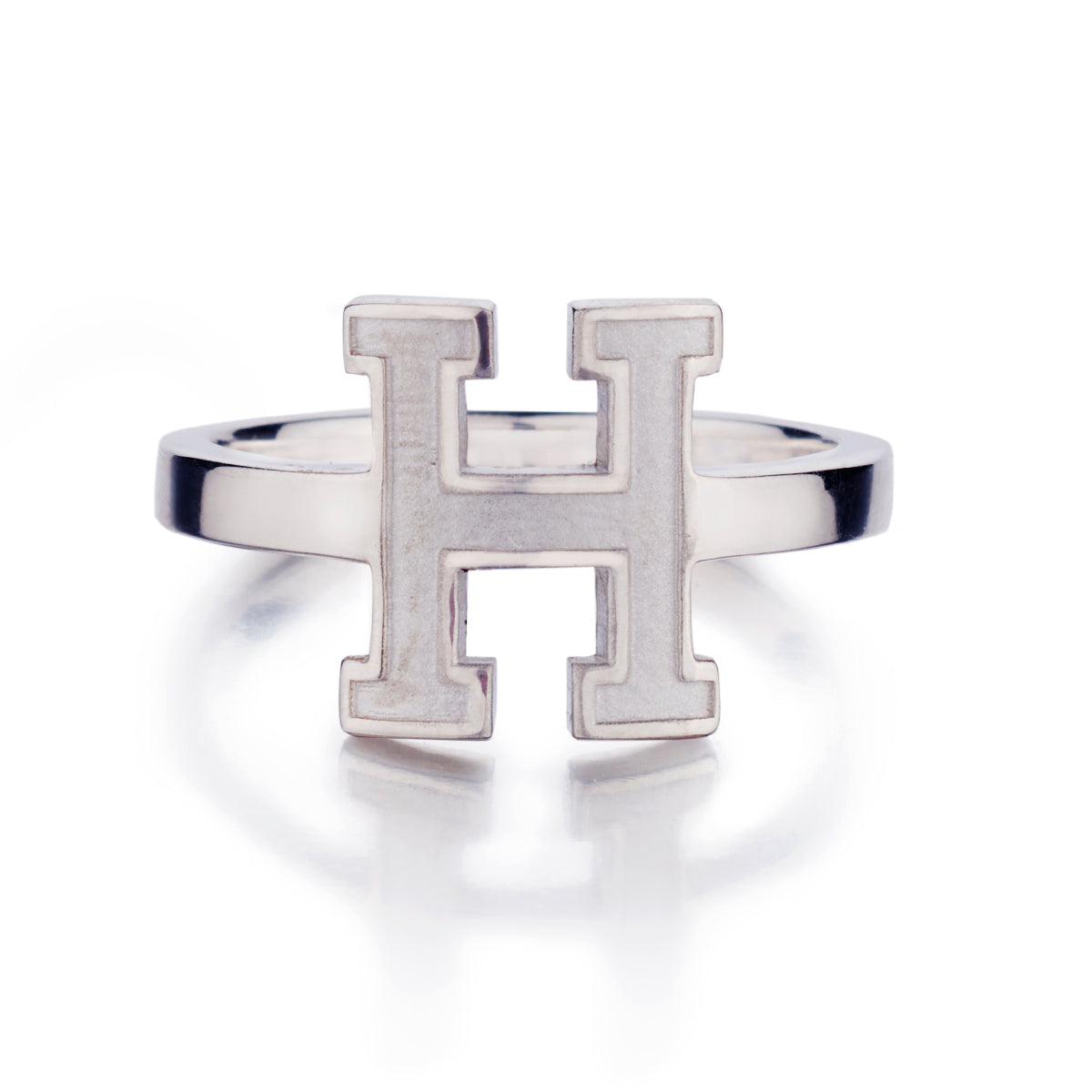 The Harvard H Class Ring is a masterpiece of craftsmanship, meticulously designed to honor the prestigious heritage of Harvard University. Available in three stunning variants - sterling silver, white gold, and 14kt yellow gold - this class ring is a symbol of elegance and accomplishment.
Iconic Design featuring the Harvard H Emblem
At the heart of the Harvard H Ring lies a captivating design that pays homage to the university's rich history. The ring showcases the iconic H emblem of Harvard, delicately carved and brought to life in intricate detail. This timeless symbol represents the excellence and intellectual pursuit that Harvard University stands for.
Personalization for a Truly Unique Keepsake
Make your Harvard H Ring truly your own by choosing personalized engraving on the inside of the band. Whether it's your name, graduation year, or a special message, this customization option adds a heartfelt touch to your class ring, making it a cherished keepsake for years to come.
Unforgettable Memories and Achievements
Wearing the Harvard H Ring is a constant reminder of the incredible journey you embarked upon at Harvard University. It encapsulates the memories, friendships, and academic achievements that have shaped your life and sets you apart as a proud member of the Harvard community.
Boost Your Style with Versatile Options
The Harvard H Ring is not only a symbol of academic excellence but also a fashion statement. Its versatile design seamlessly complements both casual and formal attire, allowing you to showcase your Harvard pride with sophistication and style.
Discover the Harvard H Ring today and celebrate your journey at Harvard University with a timeless symbol of achievement and excellence. Embrace your connection to one of the world's most esteemed institutions and let the Harvard H Ring become an enduring testament to your academic accomplishments and unwavering Harvard pride.