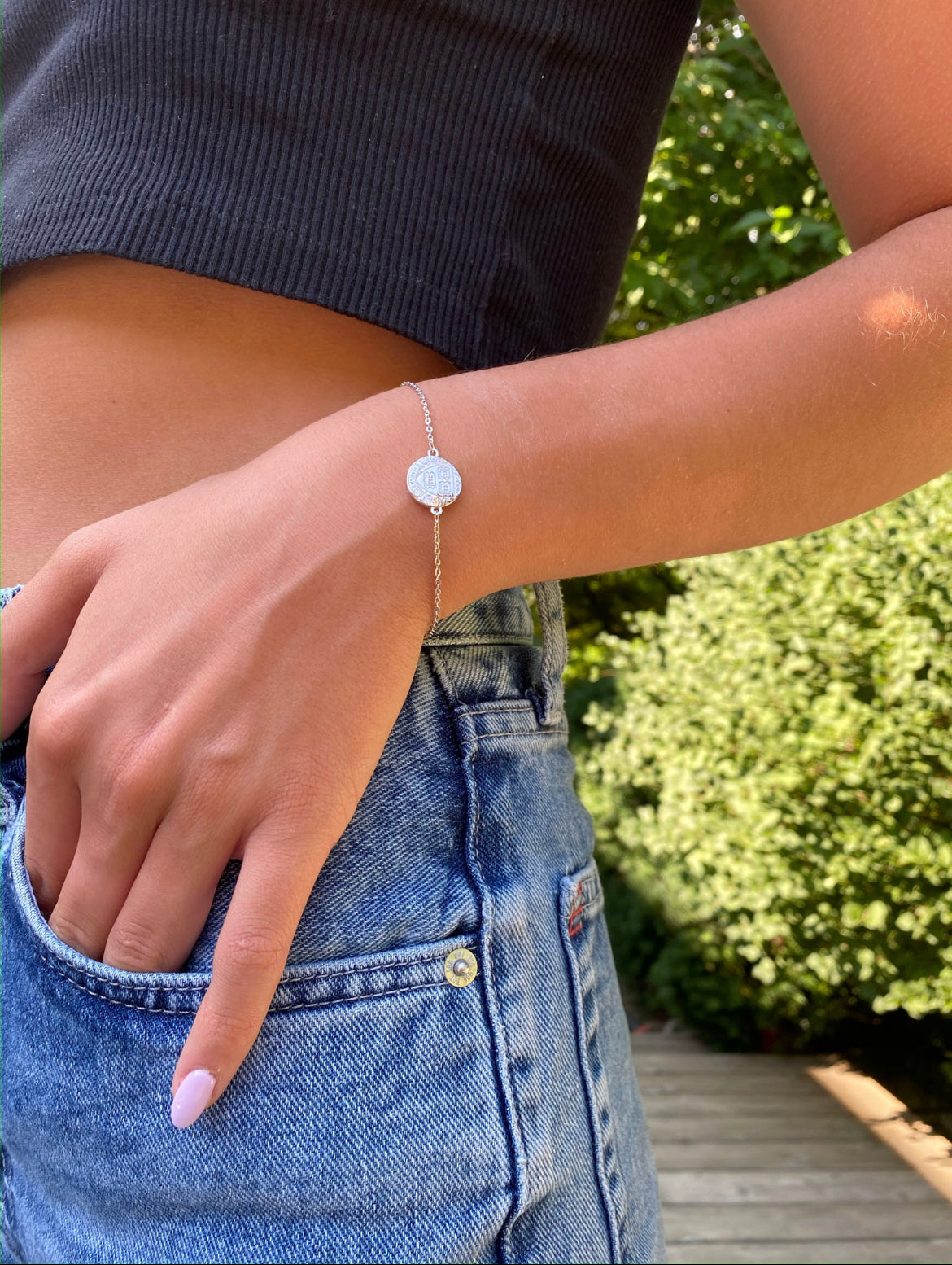 Harvard Infinity Bracelet
Elevate your style with the exquisite Harvard Infinity Bracelet, a symbol of eternal connection and devotion. Crafted with meticulous attention to detail, this stunning bracelet is available in three luxurious variations: Sterling Silver, Gold Vermeil, and 14kt Yellow Gold. Showcasing the iconic Harvard University emblem, this bracelet is a perfect accessory for proud Harvard alumni, students, and fans. Discover timeless elegance and express your affinity for Harvard University with this remarkable piece of jewelry.
Exquisite Craftsmanship
Each Harvard Infinity Bracelet is meticulously handcrafted using the finest materials to ensure exceptional quality and durability. The skilled artisans pay attention to every detail, resulting in a stunning piece of jewelry that captures the essence of elegance.
Sterling Silver
Crafted in high-quality sterling silver, the Harvard Infinity Bracelet in sterling silver exudes a sleek and sophisticated charm. The silver hue enhances the intricate Harvard University emblem, creating a striking contrast that is sure to catch attention. This classic variation is perfect for those who appreciate timeless beauty.
Gold Vermeil 
For those seeking a touch of luxury, the Harvard Infinity Bracelet in Gold Vermeil is the epitome of opulence. The bracelet is meticulously plated with a thick layer of 18kt gold over sterling silver, resulting in a lustrous finish. The warm golden tones beautifully complement the Harvard University emblem, creating a stunning visual impact.
14kt Yellow Gold 
Indulge in the ultimate expression of luxury with the Harvard Infinity Bracelet in 14kt Yellow Gold. Meticulously crafted in solid 14kt yellow gold, this variation exudes a radiant charm that effortlessly elevates any ensemble. The durability and timeless appeal of gold make this bracelet a cherished heirloom piece.
Harvard University Emblem
The Harvard Infinity Bracelet proudly showcases the iconic Harvard University emblem, symbolizing the esteemed institution's rich heritage and intellectual prowess. The intricately designed emblem adds a touch of prestige to the bracelet, making it a perfect accessory for Harvard alumni, students, and supporters.
Versatile Style 
Whether you're attending a formal event, cheering for your favorite sports team, or simply adding a touch of elegance to your everyday attire, the Harvard Infinity Bracelet is a versatile accessory that effortlessly complements any occasion. Its sleek and understated design allows for easy pairing with other bracelets or wristwatches, making it a must-have piece for any jewelry collection.
Unparalleled Gift 
Surprise your loved ones with a meaningful and sophisticated gift. The Harvard Infinity Bracelet is a perfect choice for Harvard University graduates, students, and passionate fans. Whether it's a birthday, graduation, or any special occasion, this bracelet embodies the spirit and prestige of Harvard, making it a cherished keepsake.