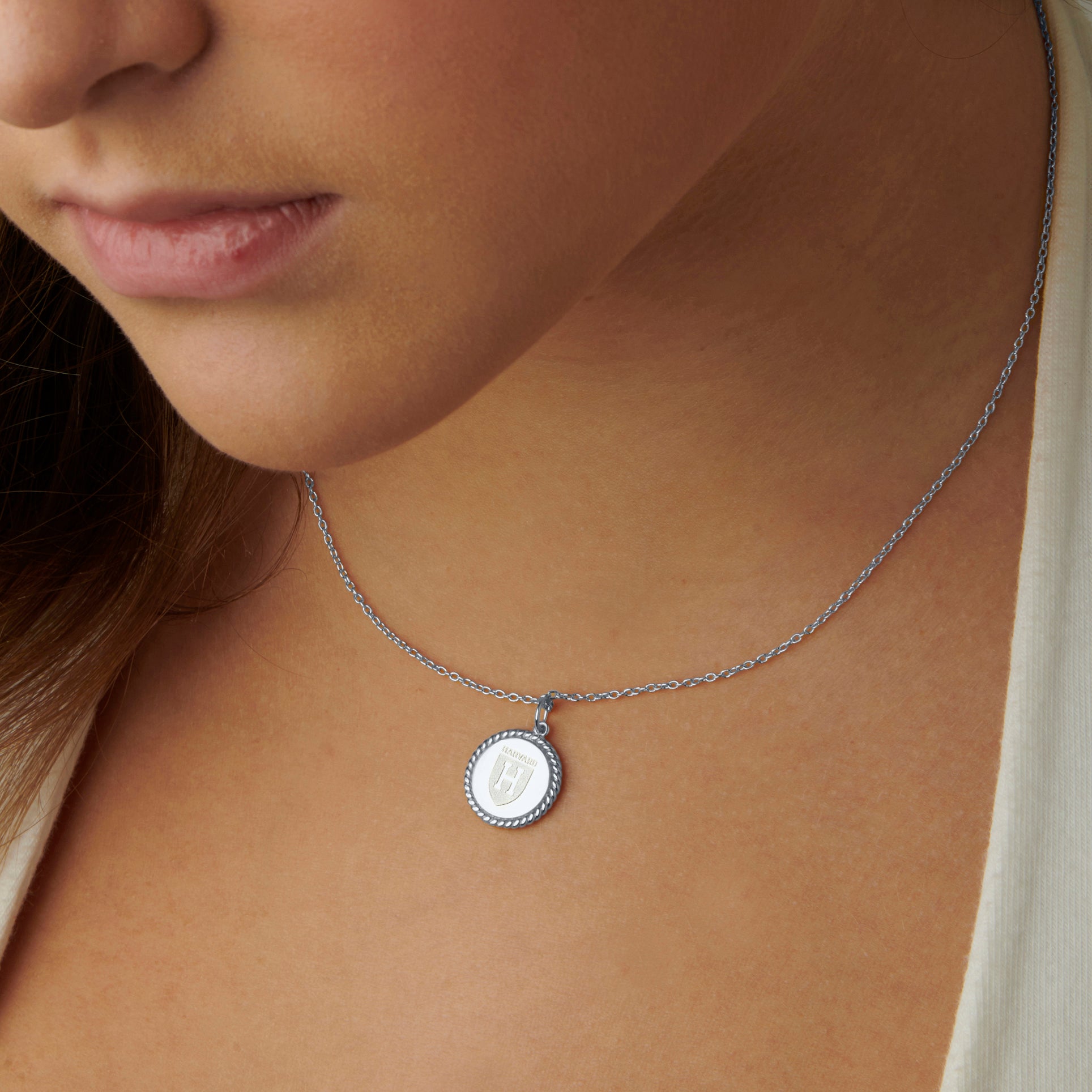 Embrace your love for Harvard University with our exquisite Harvard Ivy Pendant. Crafted with precision and available in three elegant finishes, including sterling silver, gold vermeil, and 14kt yellow gold, this pendant exudes sophistication and pride. Accompanied by a sturdy chain, this pendant is the perfect accessory to showcase your connection to one of the world's most prestigious educational institutions.
Key Features
Premium Materials
The Harvard Ivy Pendant is available in three high-quality finishes, including sterling silver, gold vermeil, and 14kt yellow gold. Each material is carefully selected to ensure durability and lasting beauty.
Harvard University Emblem
The pendant features the iconic Harvard University emblem intricately crafted, capturing the essence of the institution's rich heritage and academic excellence.
Exquisite Design
The Harvard Ivy Pendant showcases an elegant ivy motif, symbolizing growth, knowledge, and Ivy League prestige. The intricate details and smooth lines add a touch of sophistication to any ensemble.
Complete with Sturdy Chain
This pendant comes complete with a sturdy chain, ensuring secure and comfortable wear. The chain perfectly complements the pendant, enhancing its overall aesthetic appeal.
Benefits
Expression of Harvard Pride
Show your affiliation with Harvard University and proudly display your connection to its esteemed traditions and accomplishments.
Versatile Accessory
The Harvard Ivy Pendant is a versatile accessory that effortlessly complements both formal and casual outfits. It adds a touch of elegance to any ensemble, making it suitable for various occasions.

Perfect Gift
Whether you're an alumnus, student, or simply admire Harvard University, this pendant makes an exceptional gift. It's a thoughtful gesture for graduations, birthdays, anniversaries, or any special occasion.