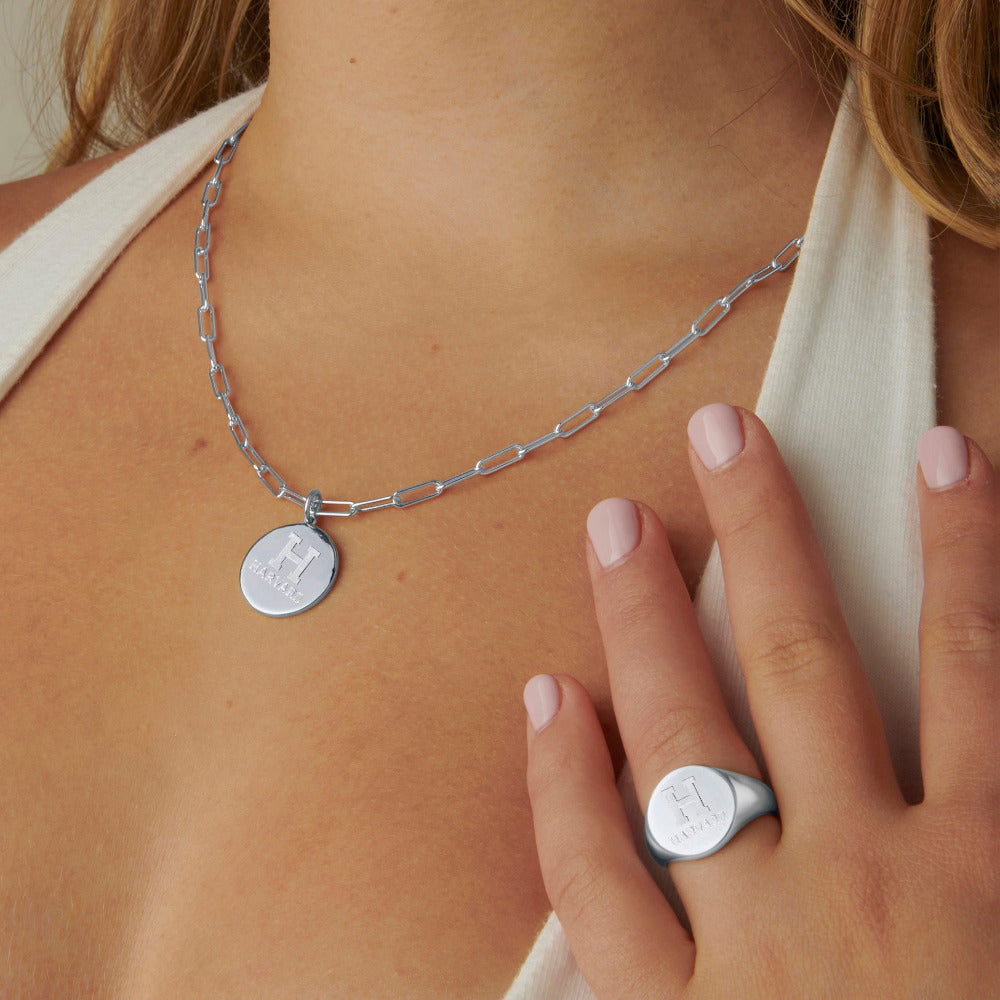 Harvard Oval Heritage Class Ring
The Harvard Oval Heritage Class Ring is a stunning piece of jewelry that embodies the spirit of Harvard University. Carefully crafted for students and alumni, this exquisite harvard class ring serves as a lasting reminder of one's accomplishments at the prestigious institution.
Available in Sterling Silver, Gold Vermeil, and 14kt Yellow Gold
Choose from three elegant finishes: sterling silver, gold vermeil, and 14kt yellow gold. Each option showcases the impeccable craftsmanship and attention to detail that is synonymous with the esteemed school.
Exquisite Design for Harvard University Students and Alumni
The distinctive oval-shaped design features the iconic engraved Harvard "H" logo at its center, and has an embossed text "Harvard University," at the bottom showcasing the fine craftsmanship.
Unparalleled Durability and Longevity
With its unparalleled durability and longevity, the Harvard Oval Heritage Class Ring is not only a statement piece but also an heirloom-worthy investment. The meticulous attention to detail and exceptional quality of materials ensure that this harvard class ring will withstand the test of time, allowing you to carry the Harvard legacy with you for years to come.
A Thoughtful and Meaningful Gift
The Harvard Oval Heritage Ring makes for a thoughtful and meaningful gift, perfect for commemorating milestones and celebrating the enduring bond shared by Harvard students and alumni. Whether it's a graduation, anniversary, or just because, the recipient will feel immense pride in their Harvard pedigree, wearing this exclusive piece with honor.
Celebrate your Harvard University journey and showcase your remarkable accomplishments with the Harvard Oval Heritage Class Ring. Order yours today and let this timeless piece of jewelry serve as a constant reminder of your extraordinary achievements and connection to one of the world's most respected institutions.