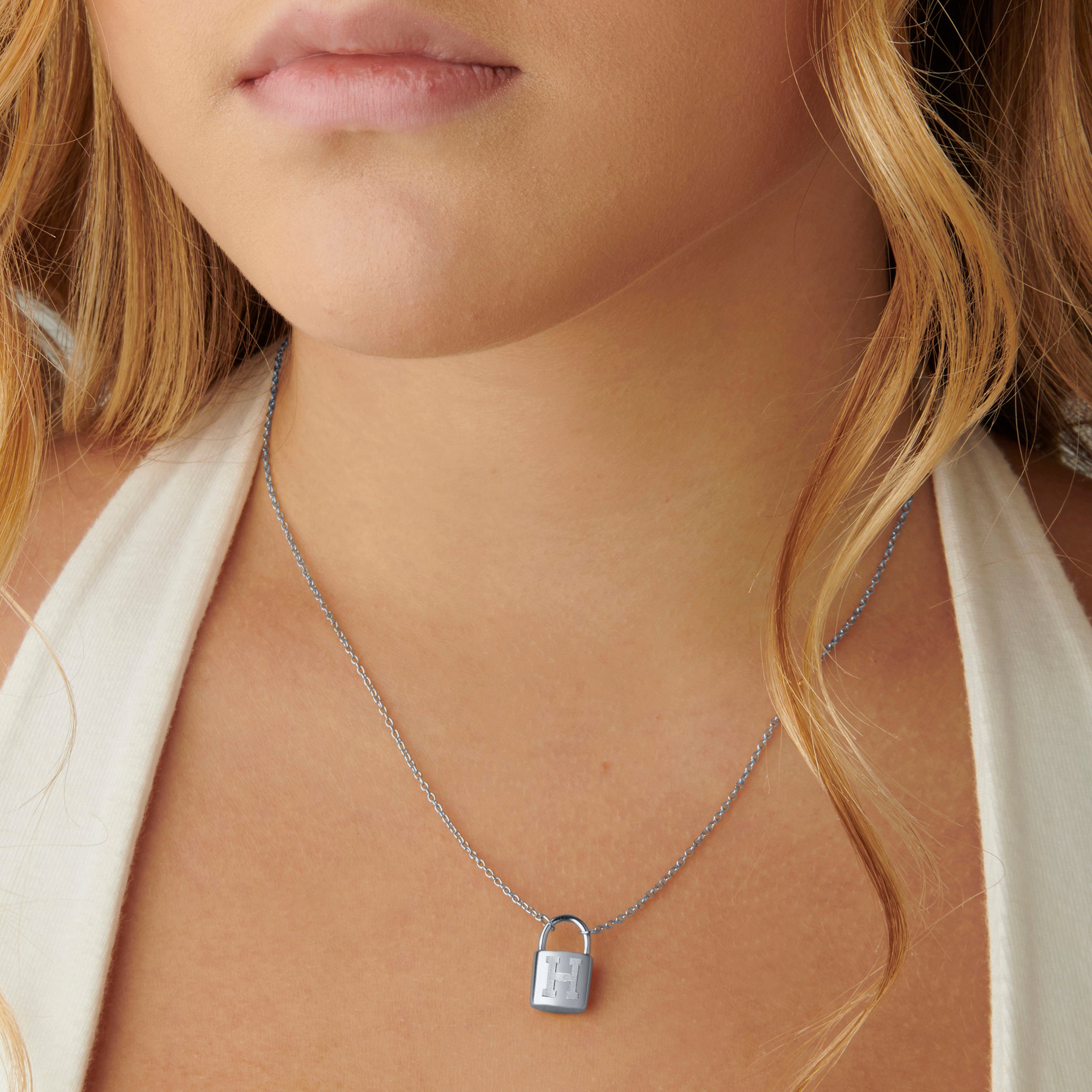 The Harvard Padlock Pendant is a unique and stylish accessory that celebrates the rich history and academic excellence of one of the world's most prestigious institutions. Designed exclusively for Harvard students, alumni, and harvard graduates, this elegant pendant showcases your pride in being part of the esteemed Harvard community. Gift this exquisite piece to your loved ones or wear it as a daily reminder of your cherished memories at Harvard.
Expert Craftsmanship and Premium Materials
Our Harvard Padlock Pendant is made with meticulous attention to detail and is available in three luxurious materials to suit your taste:
Sterling Silver - A classic and timeless choice, perfect for everyday wear and adding a touch of sophistication to any outfit.
Gold Vermeil - A thick layer of gold over sterling silver, offering a durable and affordable option for those who prefer the look of gold.
14kt Yellow Gold - The ultimate expression of luxury and refinement, crafted from solid 14kt yellow gold for unmatched quality and durability.
Iconic Design with the Harvard H Logo
The focal point of the pendant is the iconic Harvard H logo, skillfully engraved on the padlock and symbolizing the university's commitment to knowledge and innovation. This emblematic design pays homage to the institution's storied past while also representing the bright future of its students and alumni.
Exclusive Accessory for the Harvard Community
The Harvard Padlock Pendant is not just another accessory; it's an exclusive emblem of your connection to Harvard. By wearing this pendant, you're not only showcasing your personal achievements but also expressing your admiration for the countless visionaries, leaders, and change-makers who have walked the hallowed halls of Harvard before you.
A Lasting Keepsake for a Lifetime of Memories
Whether you're commemorating a recent graduation, celebrating a milestone anniversary, or simply looking for a meaningful gift for a loved one, the Harvard Padlock Pendant is a timeless treasure that will be cherished for years to come. Wear it with pride, knowing that you're part of an extraordinary community that continues to shape the world for the better.
Order your Harvard Padlock Pendant today and let it serve as a constant reminder of your dedication, passion, and the unwavering pursuit of excellence that defines the Harvard experience.