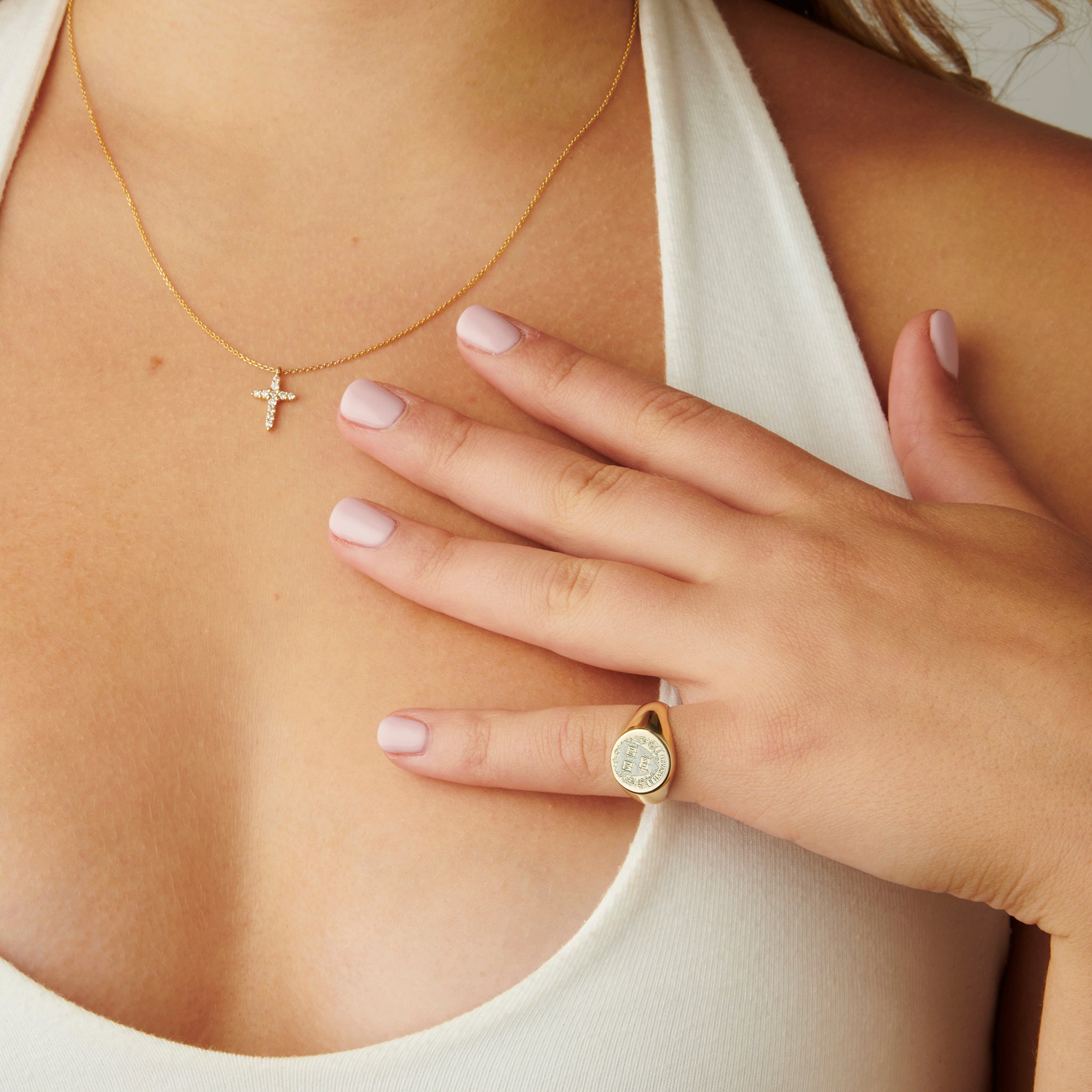 Harvard Scooped Round Signet Class Ring in 14kt Gold
The Harvard Scooped Round Signet Class Ring in 14kt Gold is a timeless piece that exudes elegance and showcases your connection to the prestigious Harvard University. Crafted with exceptional craftsmanship, this signet ring is designed to make a lasting impression.
Classic Design with a Unique Twist
With a diameter of 12mm and a height of 10mm, this signet class ring features a scooped round shape that adds a unique touch to its classic design. Made from high-quality 14kt gold, this class ring is a symbol of luxury and sophistication.
Commemorate Your Academic Achievements
Wear this Harvard Scooped Round Signet Ring proudly as a class ring, celebrating your academic achievements and memories made at Harvard University. It serves as a powerful reminder of your hard work, dedication, and the lifelong bonds you forged during your time at this esteemed institution.
Intricate Detailing Reflecting Harvard's Legacy
The intricate detailing on the class ring's face captures the essence of Harvard University's rich history and tradition. The class ring features the iconic Veritas logo, the emblem of Harvard University, carefully engraved to showcase the timeless symbol of truth and knowledge. This meticulous engraving represents the university's core values and proudly reflects Harvard's prestigious legacy.
A Must-Have Accessory for Harvard Enthusiasts
Whether you're a current student, alumni, or simply a Harvard enthusiast, this signet class ring is a must-have accessory that allows you to proudly display your affiliation. It serves as a conversation starter and an expression of your love and respect for one of the world's most renowned educational institutions.
Invest in Harvard's Legacy
Invest in the Harvard Scooped Round Signet Class Ring in 14kt Gold, and you'll own a piece of Harvard's legacy that will endure for generations. This stunning class ring not only represents your connection to Harvard University but also elevates your personal style with its timeless beauty.