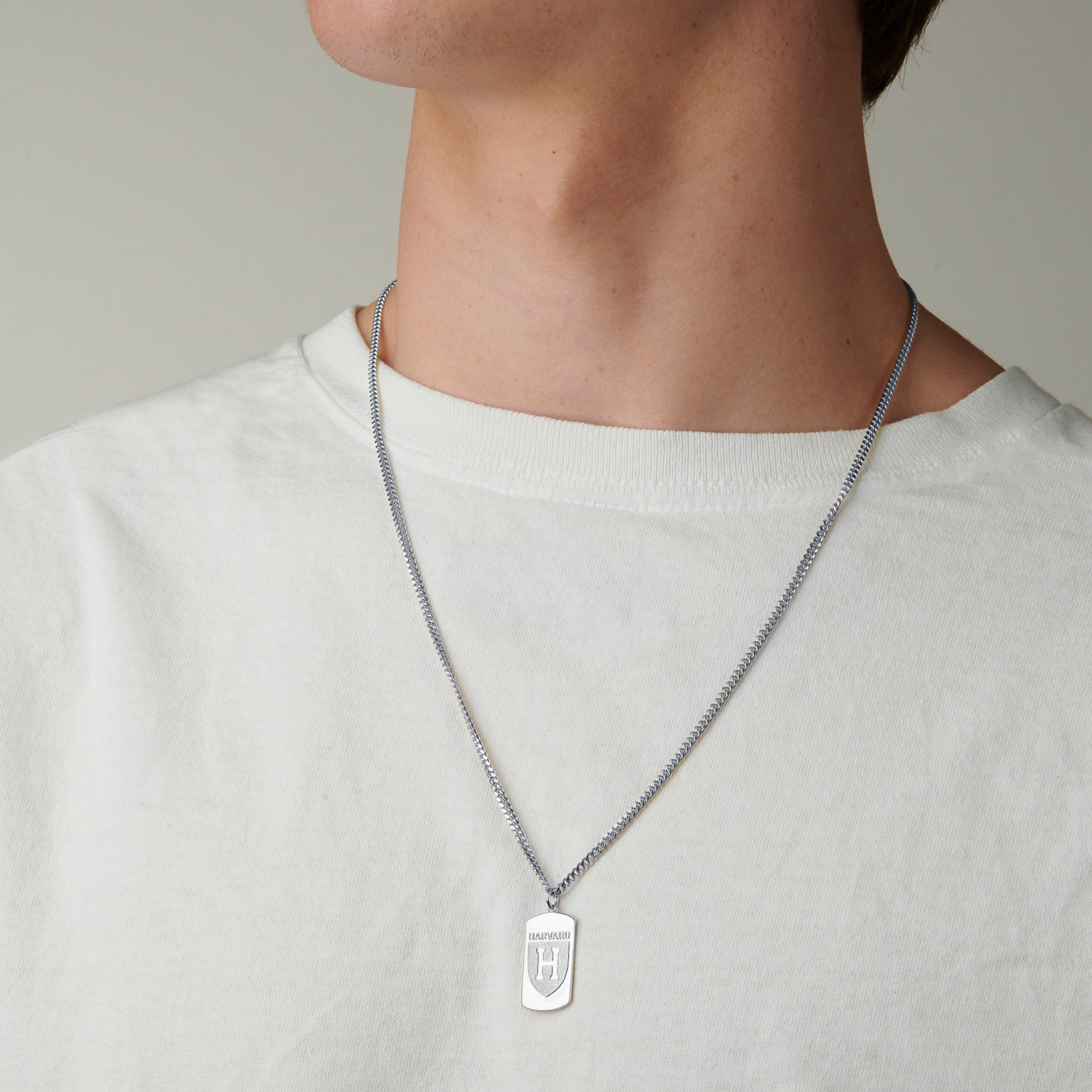 The exquisite Harvard Squadra Pendant is a timeless symbol of prestige and academic achievement. Crafted with meticulous attention to detail, this pendant is available in three luxurious options: sterling silver, gold vermeil, and 14kt yellow gold.
Elevate Your Style with Harvard University
The Harvard Squadra Pendant embodies the essence of class and sophistication. Its sleek and elegant design showcases the renowned Harvard University emblem, making it the perfect accessory for proud alumni, students, faculty, or anyone with a deep admiration for this prestigious institution.
Choose from High-Quality Materials
Made from high-quality materials, each pendant is expertly crafted to capture the spirit of Harvard University. The sterling silver option exudes a sense of understated elegance, while the gold vermeil variant adds a touch of opulence with its lustrous gold plating. For those seeking the ultimate indulgence, the 14kt yellow gold pendant radiates unmatched luxury and refinement.
A Captivating Conversation Starter
This pendant serves as a captivating conversation starter, allowing you to proudly display your affiliation with Harvard University. Whether worn on a casual day or for a formal occasion, the Harvard Squadra Pendant complements any ensemble with its timeless appeal.
An Unforgettable Gift
In addition to its aesthetic charm, the Harvard Squadra Pendant also makes for a thoughtful and meaningful gift. Delight a Harvard graduate, current student, or a passionate Harvard supporter with this remarkable piece, symbolizing their connection to one of the world's most esteemed educational institutions.
Embrace the Rich Heritage of Harvard University
Invest in the Harvard Squadra Pendant today and embrace the rich heritage and academic excellence that Harvard University represents. Elevate your style and pay homage to the prestigious institution with this class pendant, meticulously designed for Harvard enthusiasts worldwide.