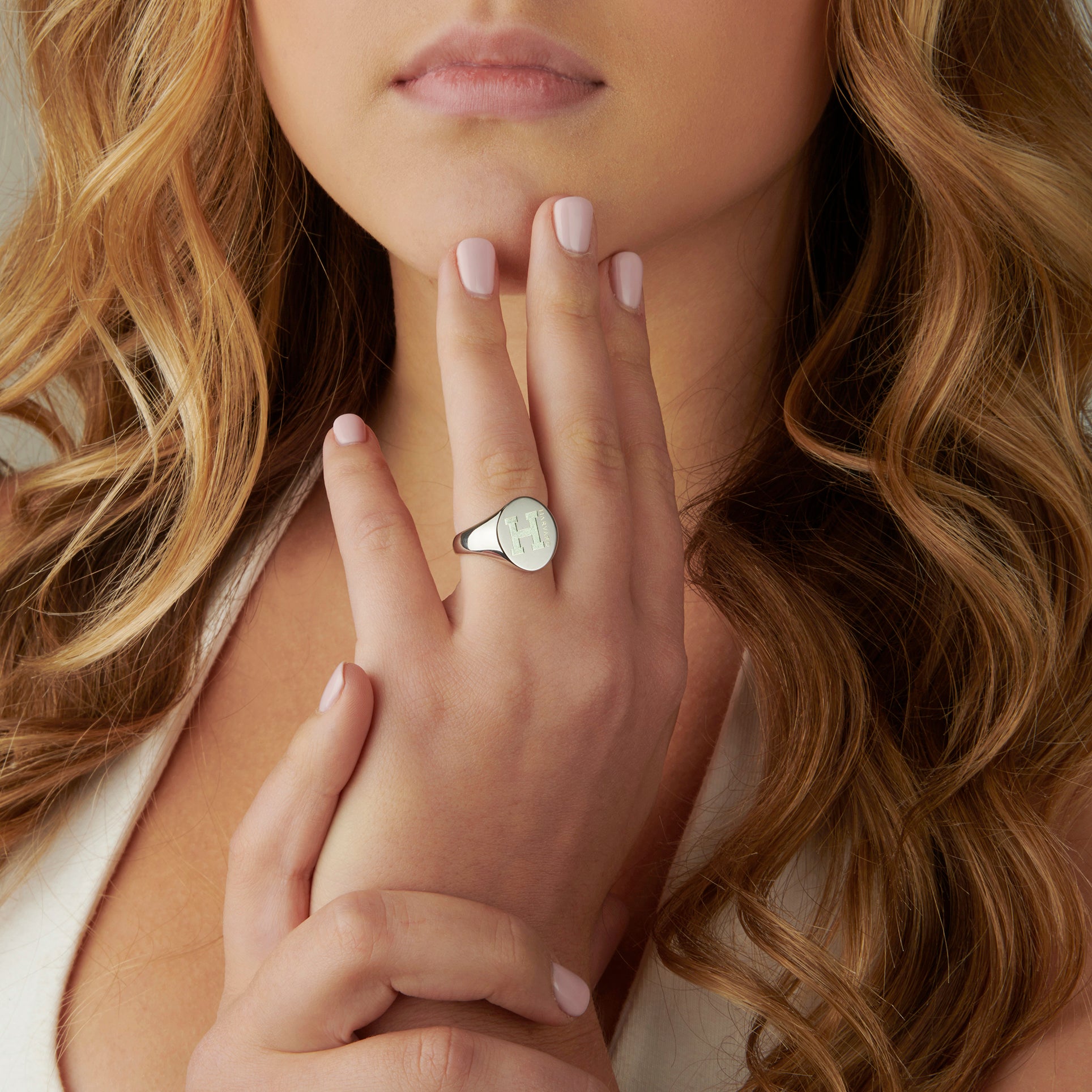 Celebrate Your Success with the Harvard Meta Class Ring!
Unveil the Symbol of Your Triumph
As you stand on the threshold of greatness, ready to embrace a world full of possibilities, the Harvard Meta Class Ring stands as a shining tribute to your incredible achievements. Crafted with meticulous attention to detail, this stunning harvard class ring encapsulates the essence of your journey at Harvard University.
Elegance in Every Precious Metal Option
Available in three exquisite variations, the Harvard Meta Class Ring offers a choice for every discerning individual. The sterling silver option embodies timeless elegance, while the gold vermeil radiates a warm and luxurious glow. For those seeking the ultimate statement of prestige, the 14kt yellow gold option exudes opulence and sophistication.
A Proud Reminder of Your Harvard Experience
Wearing the Harvard Meta Class Ring is more than just adorning your finger with a beautiful piece of jewelry. It is a powerful symbol that encapsulates the countless hours of hard work, dedication, and perseverance that led you to this moment. With each glance at this remarkable harvard class ring, you'll be reminded of the friendships forged, the knowledge gained, and the transformative experiences that shaped your time at Harvard University.
Exceptional Craftsmanship, Exceptional Pride
Every aspect of the Harvard Meta Class Ring reflects the unwavering commitment to excellence that defines Harvard University. Meticulously crafted by skilled artisans, this harvard class ring showcases intricate details, including the emblematic symbols that represent your academic accomplishments. Its flawless design and superior quality make it a treasure that will endure for generations, passing down the legacy of your remarkable achievements.
Celebrate Your Success with the Harvard Meta Class Ring
When you wear the Harvard Meta Class Ring, you wear your triumphs with pride. It serves as a constant reminder of the incredible journey you undertook, the knowledge you acquired, and the bonds you formed. As you step into the future, this harvard class ring becomes a cherished keepsake, igniting a sense of accomplishment and confidence that will guide you through all your future endeavors.
Choose the Harvard Meta Ring in sterling silver, gold vermeil, or 14kt yellow gold, and let it become a tangible testament to your exceptional achievements. Embrace the legacy of Harvard University and celebrate your success with this timeless symbol of your remarkable journey.