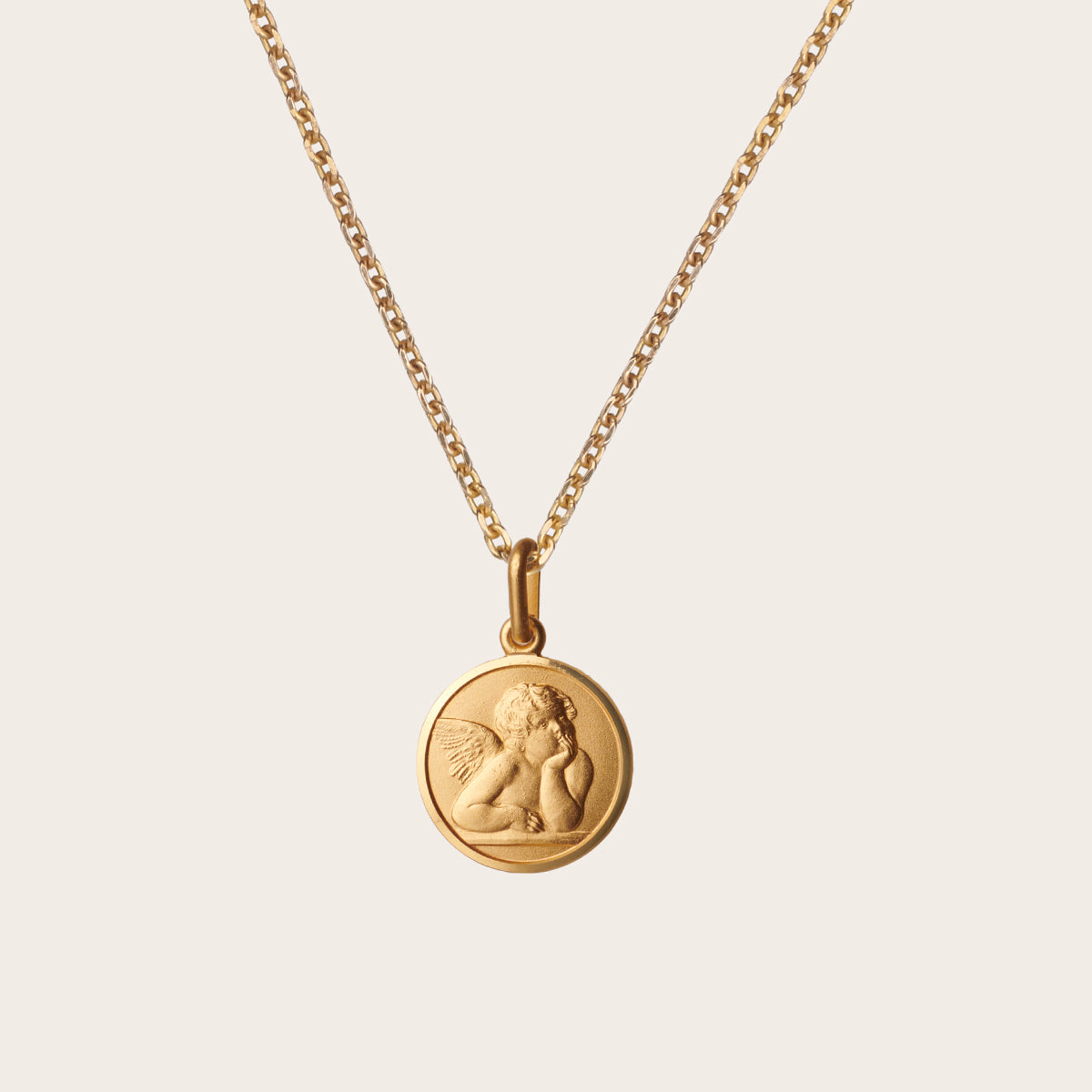 Medium Cherub Pendant of 14kt Gold
Introducing the Medium Cherub Pendant of 14kt Gold, a timeless and elegant piece of jewelry that is perfect for anyone who loves cherubs and the beauty of gold. Made in Italy with solid 14kt yellow gold, this pendant is of the highest quality and is built to last.
The cherub pendant has a classic design that features both matte and shiny gold for a beautiful contrast. The generous loop of the pendant is perfect for engraving, allowing you to add your own personal touch to the piece. The plain matte back gives the pendant a sleek and sophisticated look.
Wearing this cherub pendant is said to bring protection, making it a great choice for anyone who wants to feel safe and secure. The pendant measures 14mm in diameter and comes on an 18" long curb chain, allowing it to sit comfortably around your neck.
Whether you're looking for a special gift for someone special or just want to treat yourself, the Medium Cherub Pendant of 14kt Gold is sure to become a cherished part of your jewelry collection.