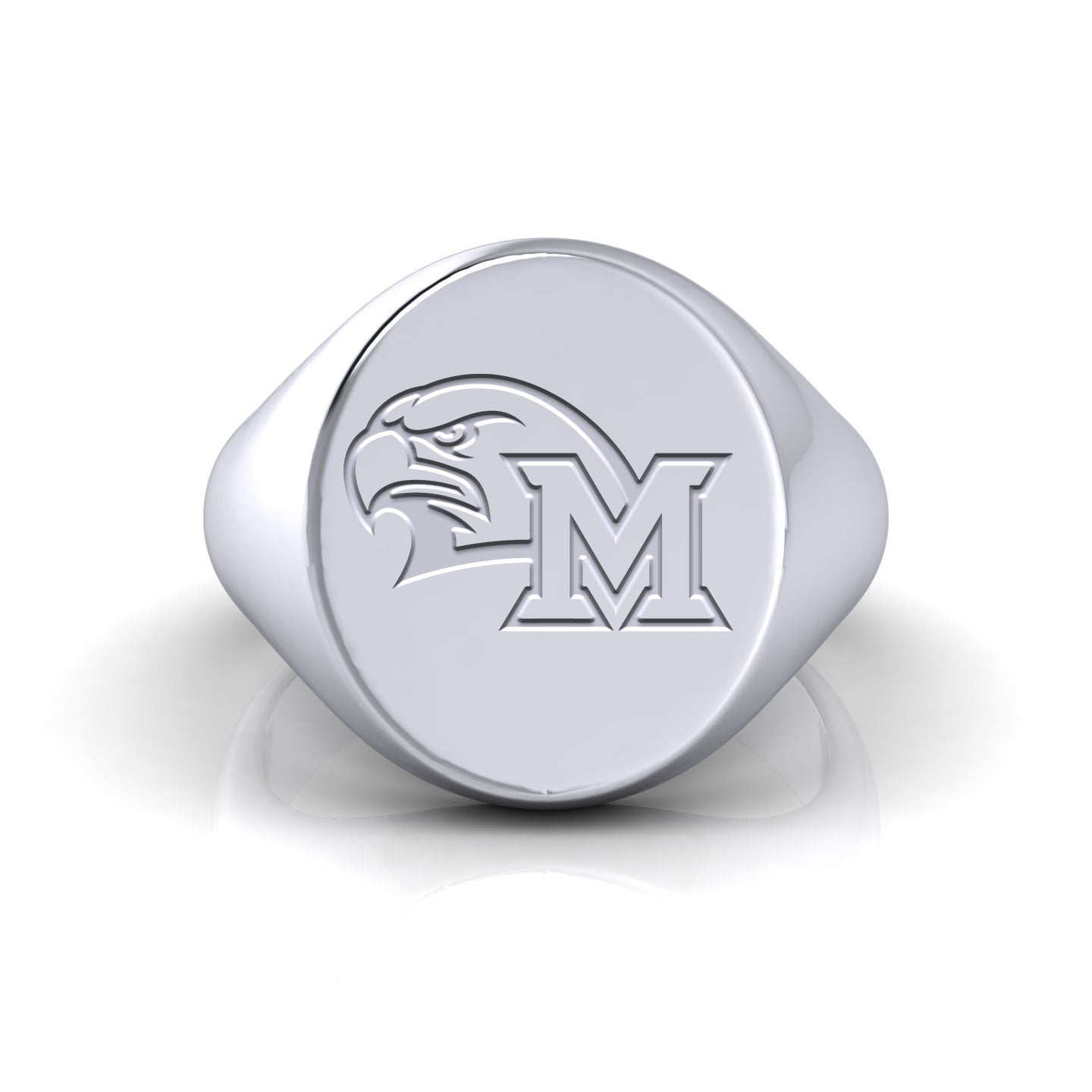 The Miami University Ivy Signet Ring is a stunning piece of jewelry that is perfect for alumni, students, and fans of Miami University. Made from high-quality materials, this ring is available in three finishes: sterling silver, gold vermeil, and 14kt yellow gold. Each finish provides a unique look and feel that is sure to make a statement wherever you go.
The signet ring features the iconic Ivy emblem of Miami University, which is elegantly engraved onto the front of the ring. The band is smooth and comfortable to wear, making it perfect for everyday wear.
Whether you're wearing it to a formal event or just to show off your Miami pride, the Miami University Ivy Signet Ring is the perfect accessory for anyone who loves the university. It's a timeless piece of jewelry that will always be in style and is sure to last a lifetime. So, make your mark with this stunning ring today and show everyone your love for Miami University.