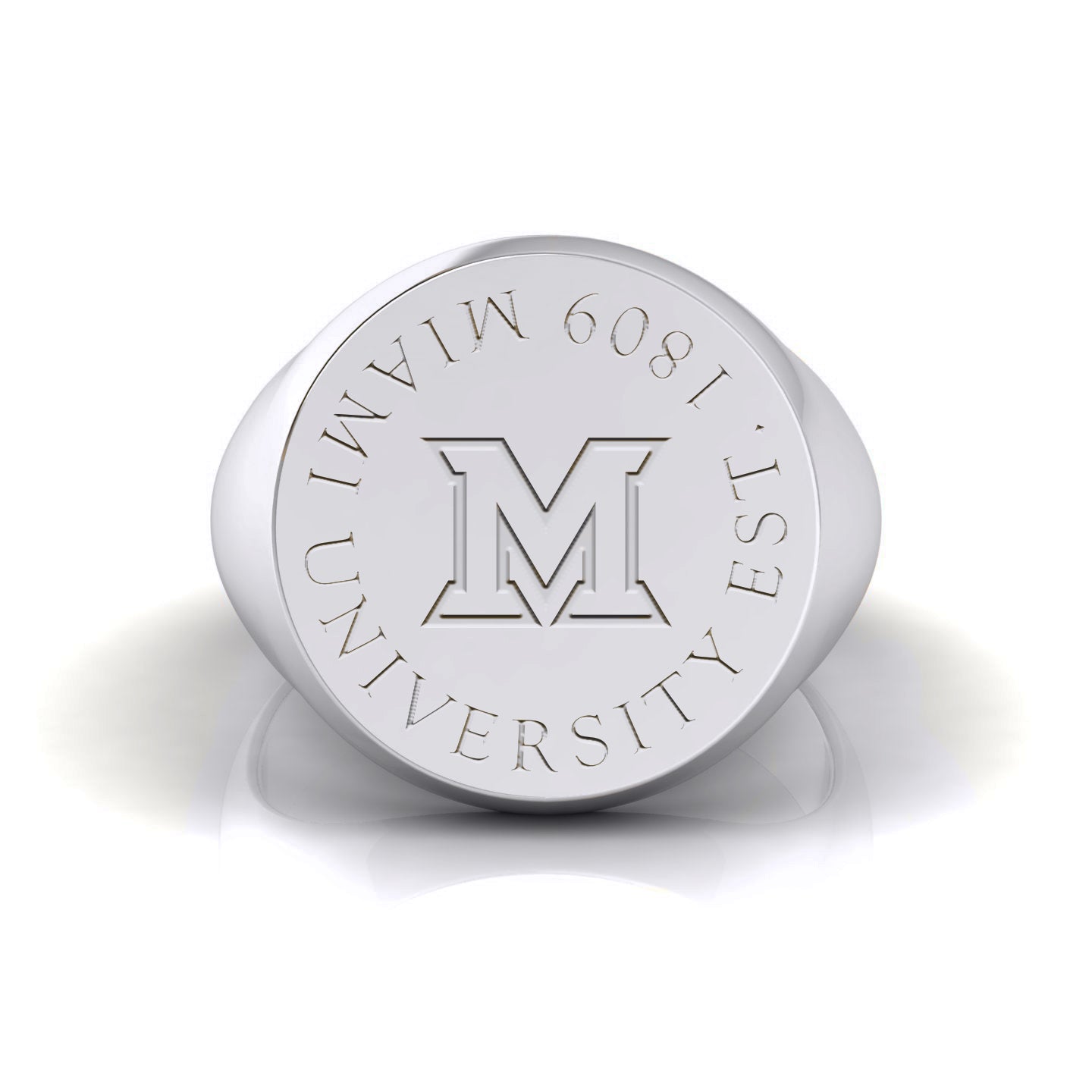 Miami Statement Class Ring
The Miami University Statement Class Ring is a timeless piece of jewelry that celebrates your achievements and love for your alma mater. This ring is crafted with exceptional quality and attention to detail, making it a proud symbol of your education and legacy.
Available in three beautiful metal options - sterling silver, gold vermeil and 14kt yellow gold, the ring is designed to suit your personal style and taste. Each metal option provides a different look, with the 14kt yellow gold offering the most luxurious appearance.
The ring features Miami University's iconic seal, symbolizing your connection to the university and your place among its distinguished alumni. The ring is also customizable with your graduation year, making it a unique and personal piece of jewelry.
Whether you wear it on your hand or display it in your home, the Miami University Statement Class Ring is a stunning representation of your achievements and the memories you have created at Miami. Show off your pride for your alma mater with this beautiful and meaningful piece of jewelry.