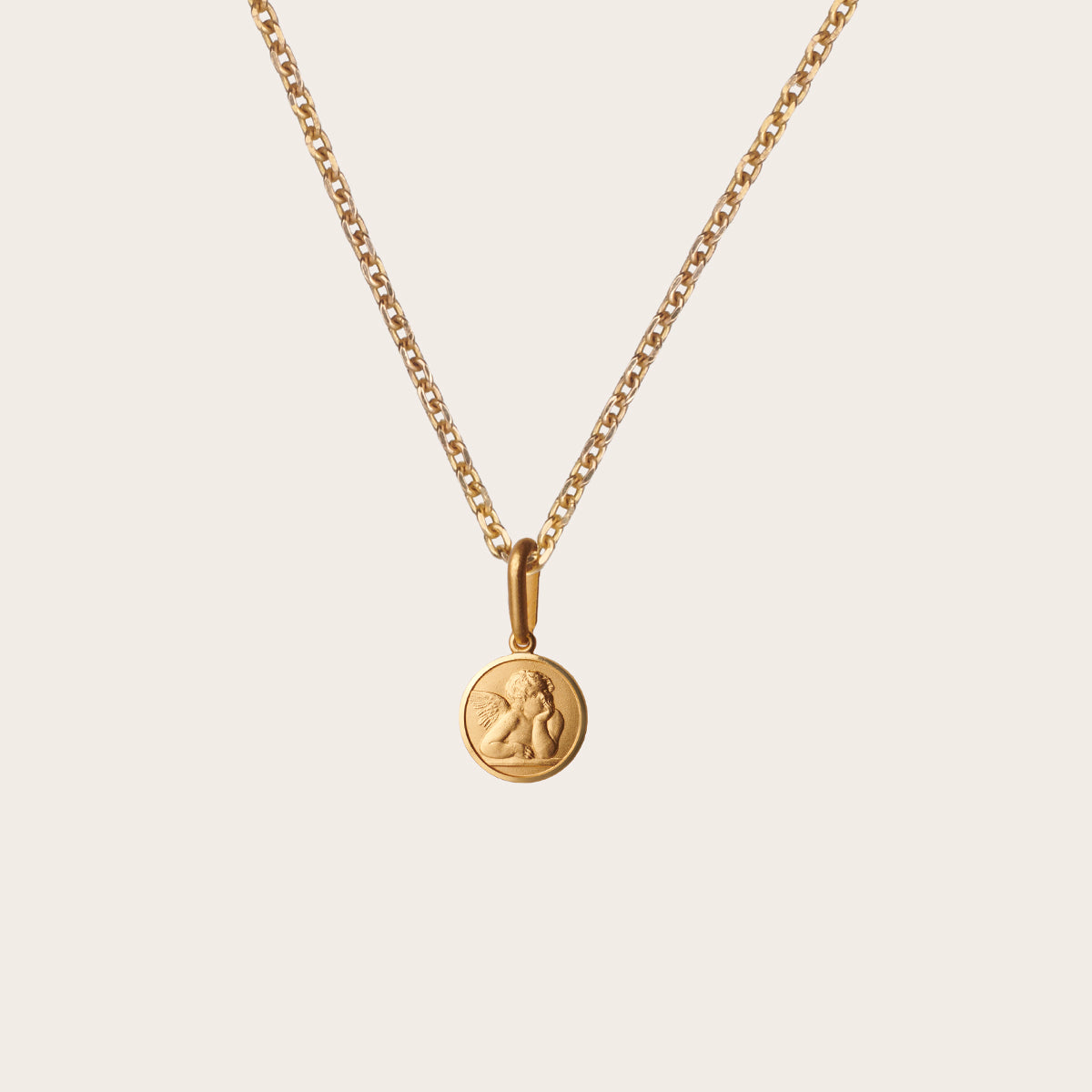 The Mini Cherub Pendant is a beautifully crafted piece of jewelry that is perfect for anyone looking for a classic and timeless accessory. Made from solid 14kt yellow gold and crafted in Italy, this pendant is sure to last a lifetime. The cherub design features a combination of matte and shiny gold, creating a unique and eye-catching contrast. The generous loop at the top of the pendant allows for easy engraving, making it a great personalized gift for someone special.
Measuring 10mm in diameter, this cherub pendant is small and delicate, making it the perfect size for everyday wear. It is said that cherubs bring protection and good luck, so wearing this pendant is a beautiful way to carry these positive energies with you wherever you go. The plain matte back adds to the simplicity and elegance of this piece, making it perfect for both formal and casual occasions.
The Mini Cherub Pendant comes on an 18" long curb chain, ensuring it will sit beautifully around your neck. Whether you choose to wear it alone or layer it with other necklaces, this cherub pendant is sure to become a cherished piece in your jewelry collection. With its classic design and high-quality materials, this pendant is a timeless piece of jewelry that will never go out of style.