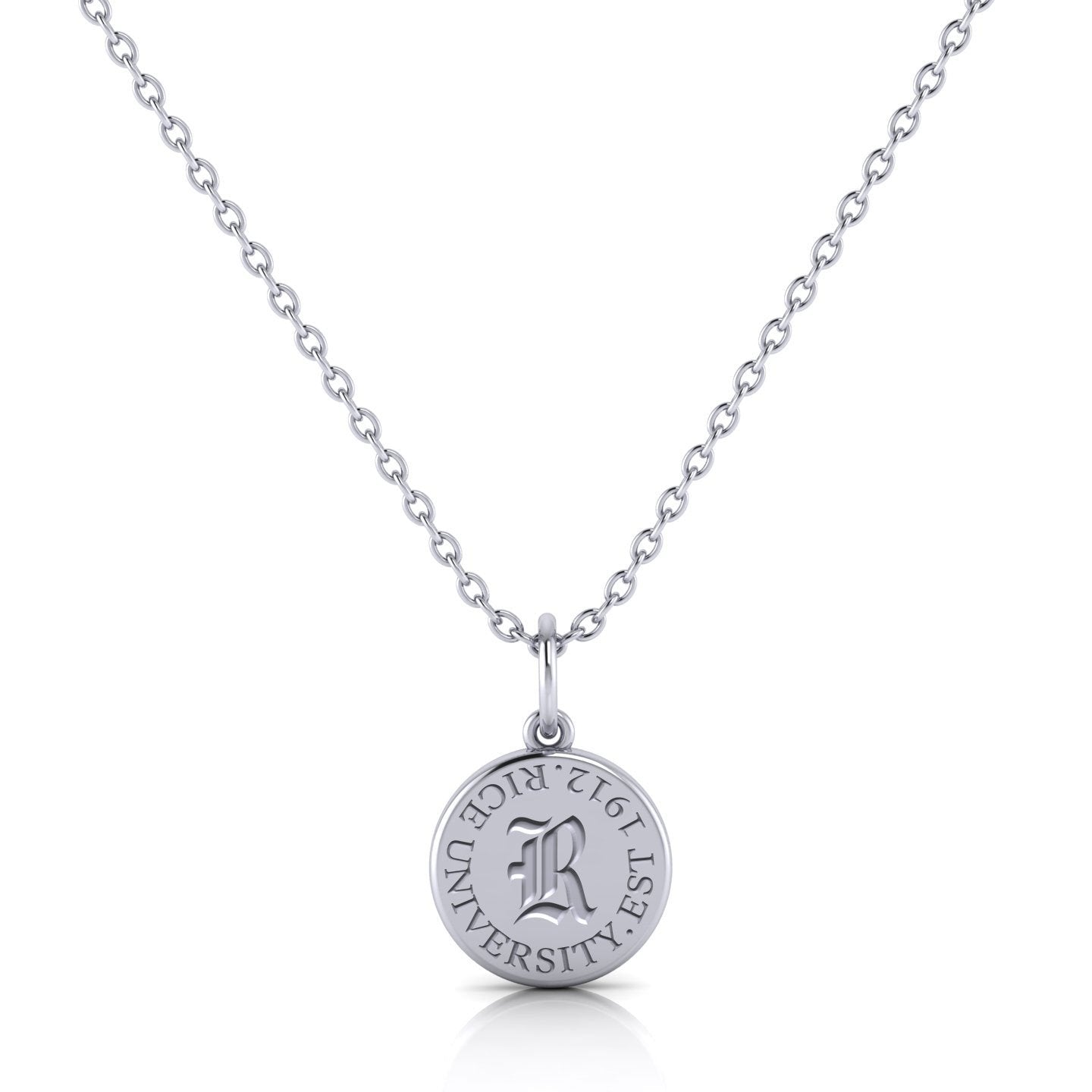 Introducing the Rice University Circle Pendant, a beautiful piece of jewelry perfect for showing your pride and support for your alma mater. Available in three different finishes - sterling silver, gold vermeil, and 14kt yellow gold - this pendant is a versatile accessory that can be dressed up or down, depending on the occasion.
Made from high-quality materials, this pendant features a delicate and intricate circle design, with the words "Rice University" delicately engraved. The sterling silver option offers a classic and timeless look, while the gold vermeil and 14kt yellow gold options provide a touch of sophistication and luxury.
Whether you're wearing it to a university event or simply as a daily accessory, this Rice University Circle Pendant is the perfect way to show your love for your alma mater. Whether you're a proud alumni or a current student, this pendant is sure to become a cherished keepsake that you'll treasure for years to come.