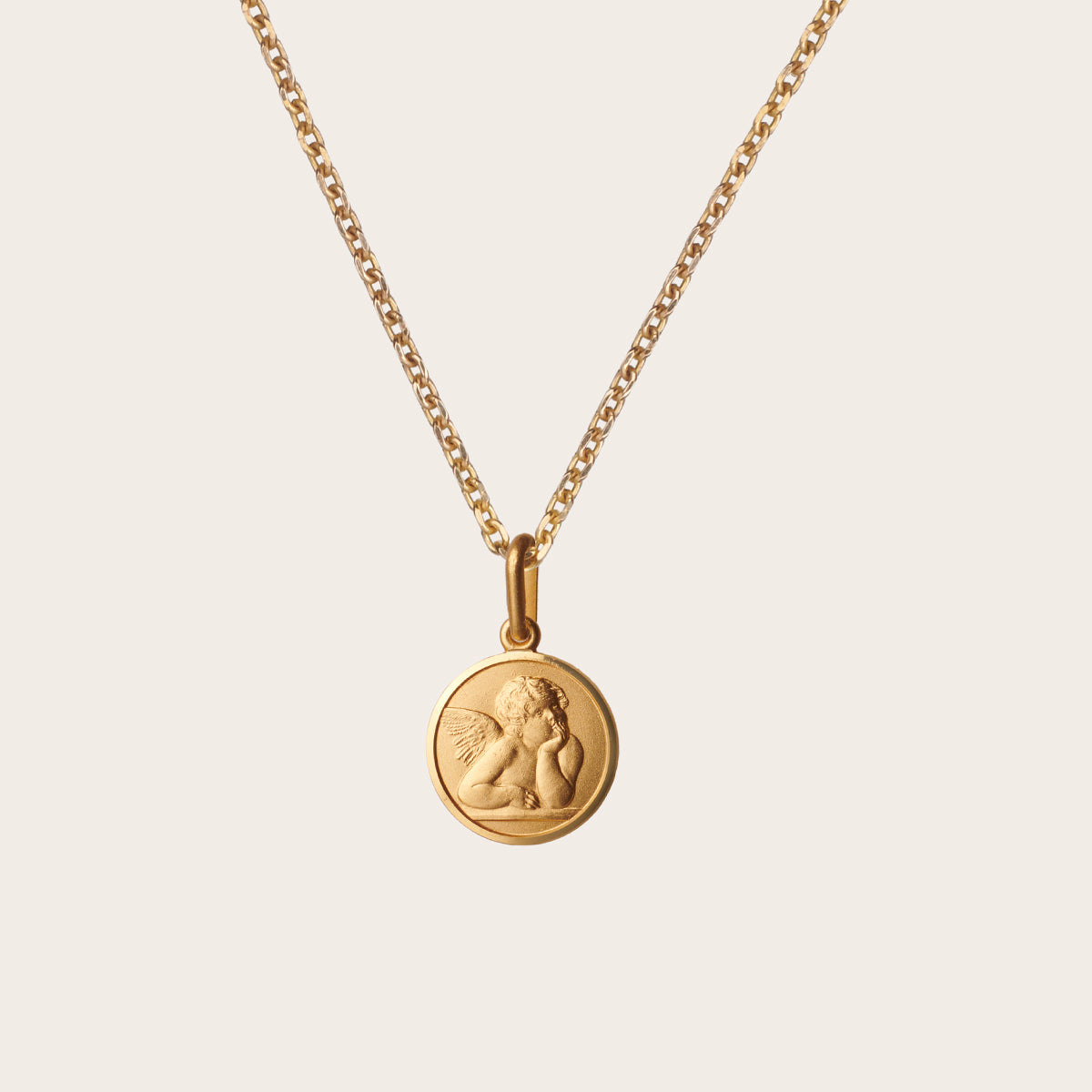 Small Cherub Pendant of 14kt Gold
The small cherub pendant of 14kt gold is an elegant and timeless piece of jewelry that is perfect for anyone who loves angelic symbols. Crafted in Italy, this pendant features a classic cherub design in matte and shiny 14kt yellow gold, exuding a sophisticated and luxurious appeal.
The pendant measures 12mm in diameter, making it a delicate and understated addition to any outfit. It comes with an 18" long curb chain, which is a perfect length for showcasing the pendant's intricate details and high-quality materials.
This pendant is not only a beautiful piece of jewelry but also serves as a symbol of protection, making it an excellent gift for loved ones who need a little extra reassurance in their daily lives. The plain matte back of the pendant also allows for personalization through engraving, making it an even more meaningful and personalized gift.
The small cherub pendant of 14kt gold is a true statement of elegance, luxury, and protection, making it a must-have for anyone looking to add a touch of sophistication and spirituality to their jewelry collection.