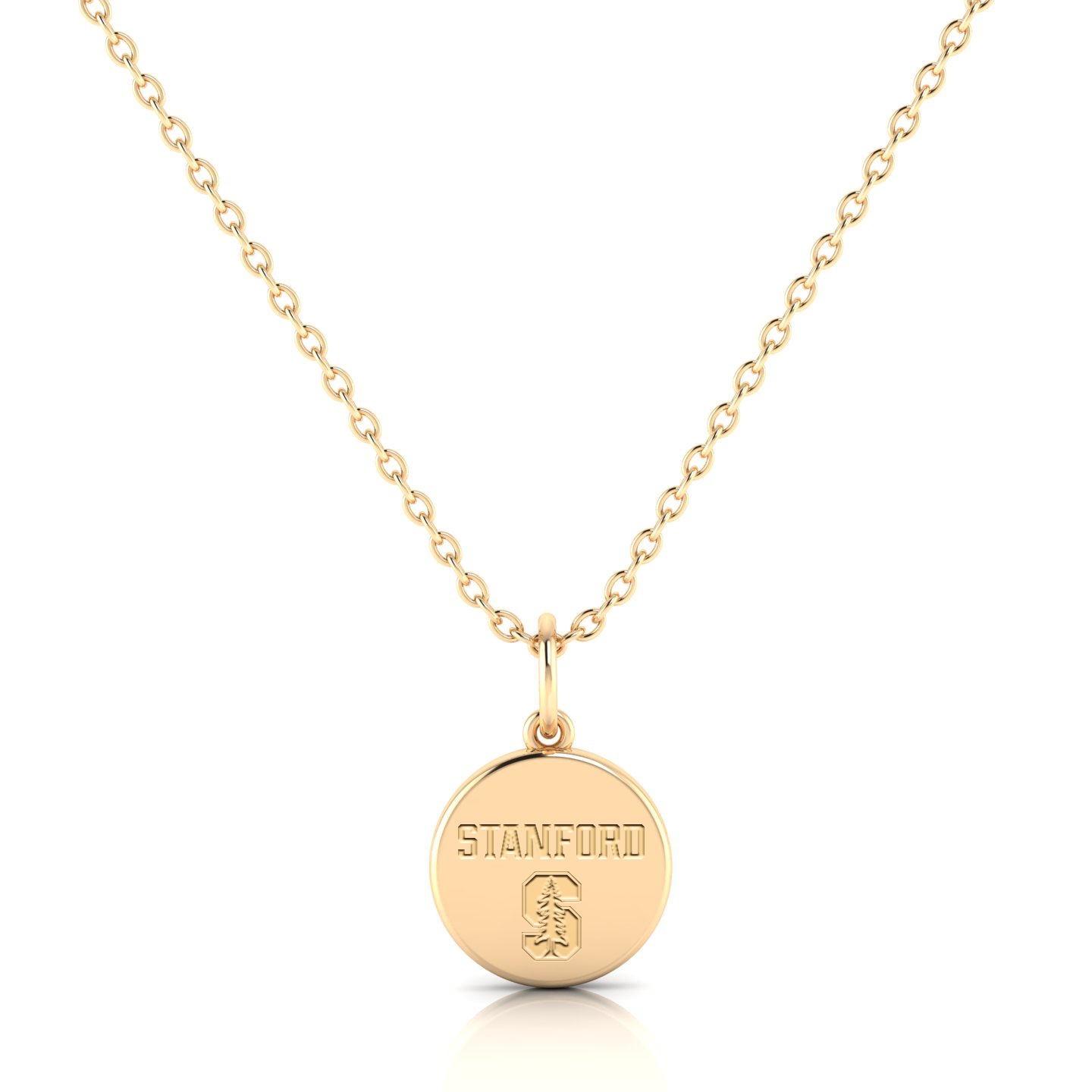 Stanford Circle S Pendant
The Stanford University Circle S Pendant is a piece of jewelry that embodies the spirit of one of the most prestigious universities in the world. Made of 14kt yellow gold, this pendant is beautifully crafted with intricate details that make it stand out.
The pendant features the iconic Stanford University Circle S emblem, a symbol that represents the values and traditions of the university. The Circle S is a mark of excellence, and wearing this pendant is a way to showcase your pride in being a part of the Stanford community.
Whether you're a student, alumni, or a fan of Stanford University, this pendant is a timeless piece that you can wear with pride. It is perfect for special occasions or for everyday wear, making it a great addition to any jewelry collection.
With its high-quality construction and attention to detail, the Stanford University Circle S Pendant is a piece that you can cherish for years to come. It is a must-have for any Stanford enthusiast who wants to show off their school spirit in style.