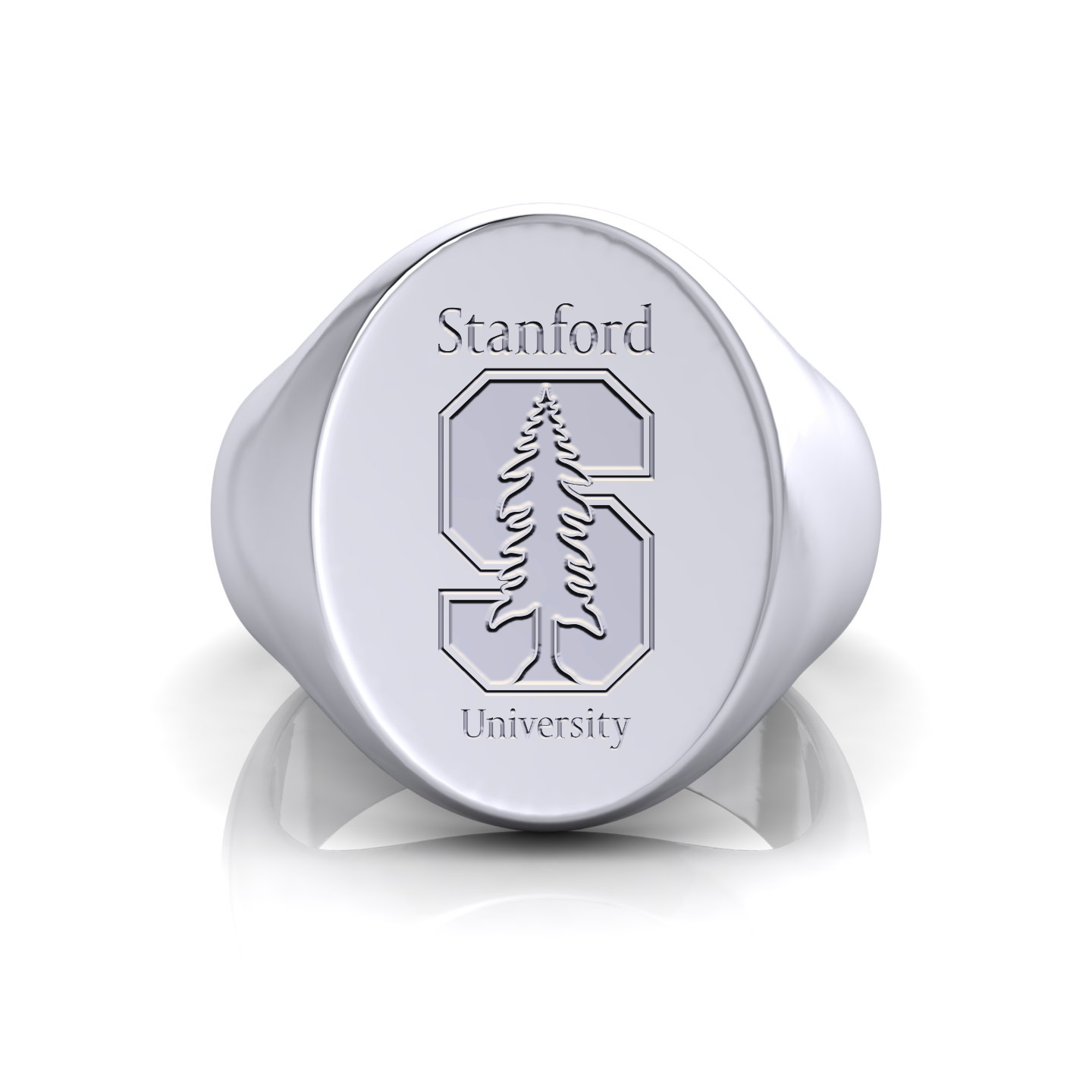 Introducing the Stanford University Meta Ring - a stunning piece of jewelry that beautifully represents your love for one of the world's most renowned educational institutions. Crafted from the finest quality materials, this ring is available in three luxurious variants - Sterling Silver, Gold Vermeil, and 14kt Yellow Gold.
The Sterling Silver version of the Stanford University Meta Ring is perfect for those who prefer a classic and sophisticated look. The polished silver surface of the ring is immaculate and the Stanford University logo is etched into the center of the ring with great attention to detail.
For those who want to add a touch of luxury to their everyday look, the Gold Vermeil Stanford University Meta Ring is an excellent option. The 18k gold plating on the sterling silver base creates a brilliant golden finish.
The 14kt Yellow Gold Stanford University Meta Ring is the ultimate expression of your love for Stanford University. It is crafted from the highest quality 14kt yellow gold and features the Stanford University logo with exceptional detail. This ring is a true statement piece that is sure to catch the eye of fellow Stanford enthusiasts.
The Stanford University Meta Ring is a perfect gift for alumni, current students, or anyone who is passionate about this exceptional institution. It is perfect for special occasions, graduation ceremonies, or simply as a keepsake to remember your time at Stanford.