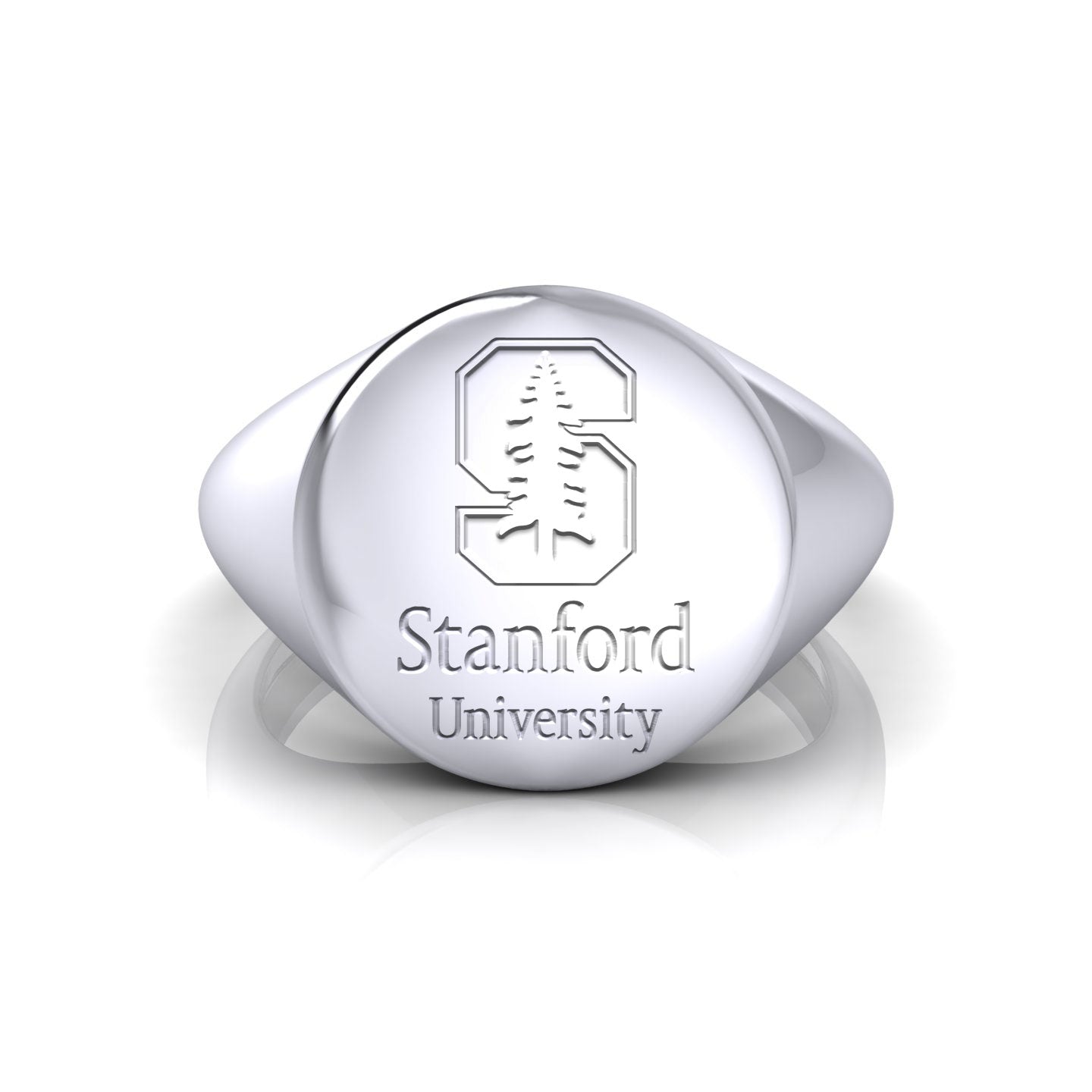 Stanford Scooped Round Signet Ring
Introducing the luxurious Stanford University Scooped Round Signet Ring, a timeless piece of jewelry that showcases your love and pride for your alma mater. Expertly crafted from the finest materials, this ring is available in three stunning finishes: sterling silver, gold vermeil, and 14kt yellow gold.
The intricate design of the ring features the official Stanford University logo that is etched on the round signet. The scooped edges of the ring add a modern touch to the classic design, creating a perfect balance between traditional and contemporary style.
The Stanford University Scooped Round Signet Ring is not only a stylish accessory but also a precious keepsake that you will cherish for a lifetime. It is a perfect gift for Stanford University alumni, students, and fans alike.
This ring is available in a variety of sizes, making it suitable for both men and women. It is comfortable to wear and easy to maintain, ensuring that it will remain a cherished possession for years to come.
Invest in the finest quality of craftsmanship and show off your Stanford University pride in style with this stunning Scooped Round Signet Ring.