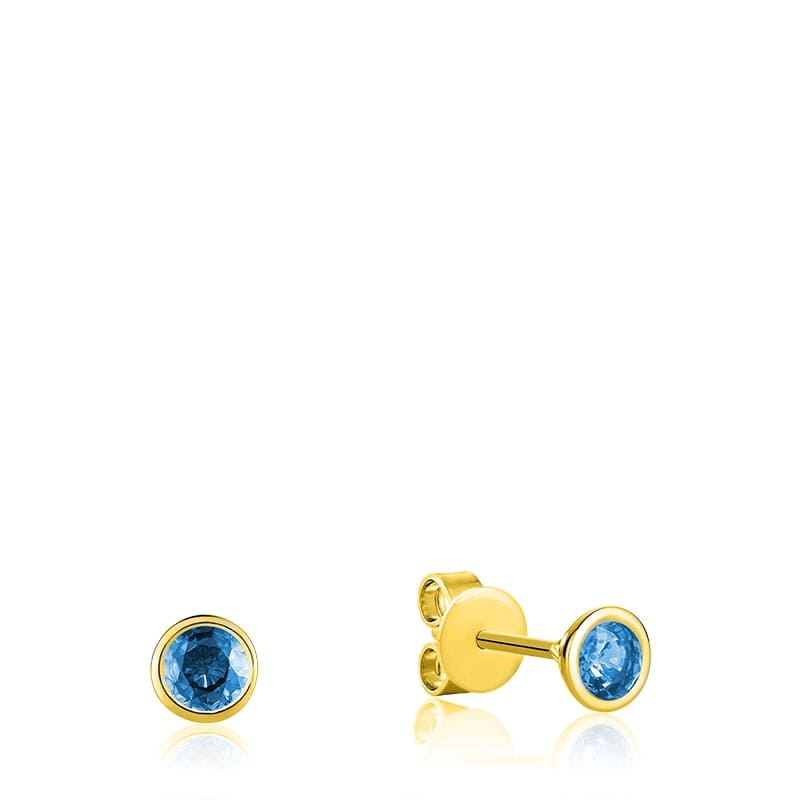 Looking for elegant and stylish Blue Topaz Stud Earrings? Look no further than Ivy Rhode! Our stunning Blue Topaz Stud Earrings are available in 10kt yellow, white, or rose gold, making them the perfect addition to any jewelry collection.
Here's what you can expect from our Blue Topaz Stud Earrings:
Captivating Blue Topaz Gemstones
Each earring features a beautiful blue topaz gemstone, weighing approximately 0.56ct in total weight.
The vibrant blue color of the topaz is sure to catch the eye and add a touch of elegance to any outfit.
Durable and Stylish Design
Crafted from high-quality 10kt gold, these earrings are both durable and stylish, making them perfect for everyday wear or special occasions.
The simple stud design allows the beauty of the gemstone to take center stage, while the secure backing ensures they stay in place all day long.
Benefits of Wearing Blue Topaz
In addition to their stunning appearance, blue topaz gemstones are believed to offer a range of benefits to the wearer.
They are said to promote calmness and tranquility, reduce stress and anxiety, and enhance communication and self-expression.
The Perfect Gift
These Blue Topaz Stud Earrings make the perfect gift for anyone who loves stylish and elegant jewelry.
Whether for a birthday, anniversary, or other special occasion, they are sure to be treasured for years to come.
Experience the beauty and benefits of blue topaz today and order your Blue Topaz Stud Earrings from Ivy Rhode.