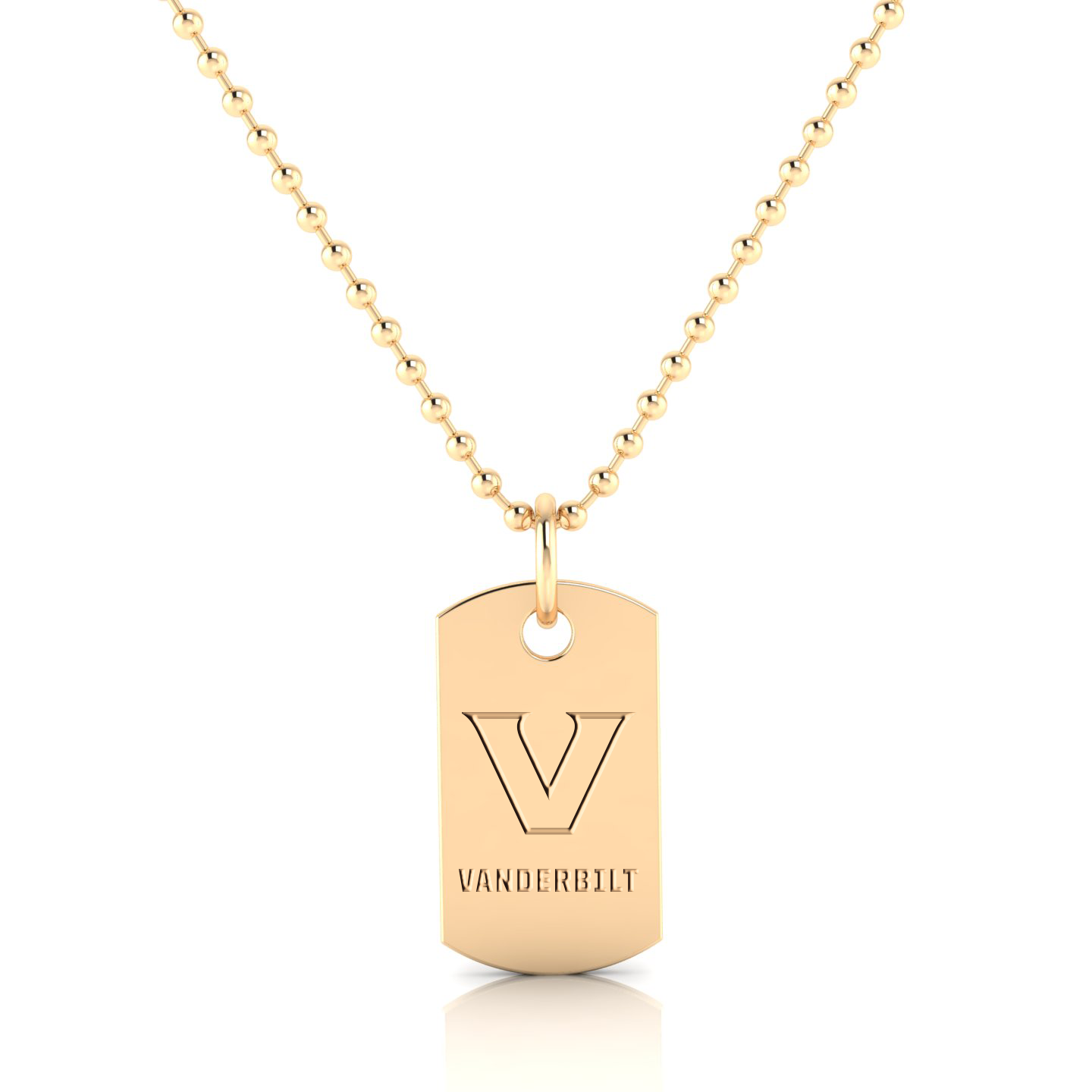 Vanderbilt Squadra Pendant 04
The Vanderbilt University Squadra Pendant is a stunning piece of jewelry that is perfect for any fan of the Vanderbilt Commodores. Crafted with exceptional attention to detail, this pendant is available in two different materials to suit your preferences - Gold Vermeil and 14kt Yellow Gold.
The Gold Vermeil version of the pendant is made with a base of sterling silver, which is then plated with a thick layer of 18kt gold. This gives the pendant a rich, warm color and a lustrous shine that is sure to catch the eye. The 14kt Yellow Gold version is made entirely of solid gold, giving it an even more luxurious appearance.
The pendant features the official Vanderbilt Commodores logo, expertly rendered in stunning detail. The design is bold and eye-catching, making it the perfect accessory for game day or any occasion when you want to show your team spirit. The pendant hangs on a delicate, 18-inch chain that is adjustable for the perfect fit.
Whether you're a Vanderbilt student, alumni, or simply a fan of the Commodores, the Vanderbilt University Squadra Pendant is the perfect way to show your support. With its high-quality materials and expert craftsmanship, it is a piece of jewelry that you'll treasure for years to come.